How does Club H10, the loyalty programme for H10 Hotels, work?
Links on Head for Points may pay us an affiliate commission. A list of partners is here.
This is my review of Club H10, the loyalty scheme for H10 Hotels.
H10 Hotels is a Spanish based chain but, as they widen their reach across Europe, you may start to come across them in other cities you visit.
The chain has 66 hotels at present.  H10 has an astonishing 15 hotels in Barcelona.  They are also strong on the Spanish holiday islands – seven hotels in Tenerife, five hotels in Lanzarote and two in Mallorca.
Outside Spain, you will find them in Berlin, Jamaica, London, Lisbon, Venice, Mexico, Rome and the Dominican Republic.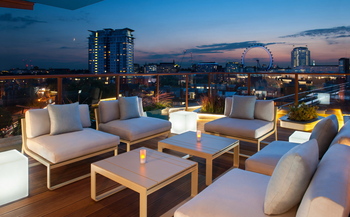 The London property – click here for details – is called H10 London Waterloo and is a modern four-star 177 room property on the South Bank. It is best known for its rooftop Sky Bar, see above.
Can you collect airline miles from H10 Hotels?
No, unfortunately not. H10 Hotels does not have partnerships with any airlines. If you find yourself staying with them, the only way to get something back is via joining Club H10.
What does Club H10 offer?
Club H10 has three tier levels – Club H10, Club H10 Class and Club H10 Grand Class.
Full details of the tier benefits can be found on their website here.
The key thing to note is that you should join even if you are only planning a one-off stay. This is because you will get additional benefits as a Club H10 member:
That is certainly worth having, and a good incentive for booking directly on their website.
Earn 2,000 points – we'll look at how you do that later – and you become a 'Class' member. This means:
Your welcome drink is replaced with a full bottle of cava or wine
Your booking gets turndown service with a robe and slippers in your room
Get up to 4,000 points for Grand Class status and you will receive:
A free minibar on the day you arrive
A lunch or dinner for two at resort hotels
20% off restaurant and bar bills at city hotels
A kettle in your room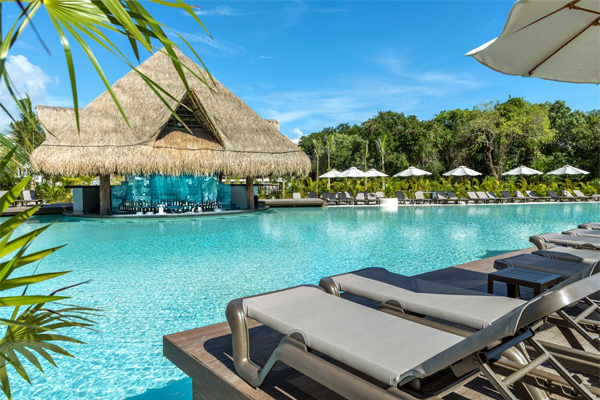 How do you earn Club H10 points?
Club H10 has an earning system which is totally different to any other major hotel loyalty scheme.
The points you earn are based purely on the star level of the hotel:
40 points per night for a 5-star
30 points per night for a 4-star
20 points per night for a 3-star
You earn extra points for your food and drink, minibar and spa spend charged to your room. You earn 2 points per €3 spent.
This heavily incentivises you to run up large food and drink bills if you want to earn higher status levels. A one-night stay in a 5-star may only earn 40 points, but spend €100 in the restaurant and you'll earn an additional 66, taking you to 106 points. In fact, I struggle to see how anyone could hit 4,000 points for Grand Class status without very high food, drink and spa spending.
You get 100 points for signing up to Club H10 but that doesn't make a massive difference to how hard it is to earn status.
Points are valid for four years from the date they are earned.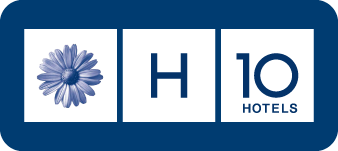 How do you redeem points?
Club H10 is a revenue based redemption programme.
This means that it is a) simple and b) boring, because there are no options to maximise the value of your points by redeeming in expensive cities at peak times. The upside is that there are no issues with redemption room availability, because all you are doing is getting a discount on a cash room.
100 points gets you €4 off your bill. You can use all points or a mix of cash and points.
This is very poor, to put it mildly. You should be looking to get between 7% and 12% of your spending back in reward points from the major global chains, especially if they have promotions running (and most do have permanent promotions).
With Club H10, you could spend £150 for a night in the 4-star London hotel and get just 30 points if you don't eat in the hotel. That is worth just €1.20, or less than 0.66% of what you spend!
Is it worth signing up to Club H10?
Yes.
The real value is not in the points you will earn, which are pretty woeful. It is in the 5% room discount, the welcome gift and the welcome drink.
You will receive your points anyway, of course, so you might as well take them and – at some point – use them as part payment for a leisure stay.