As T5 security crisis looms, Virgin Atlantic allows rebooking (from T3) whilst BA (at T5) does not
Links on Head for Points may pay us an affiliate commission. A list of partners is here.
As we covered earlier this month, over 1,400 security guards employed by Heathrow have rejected a 10% pay increase and voted in favour of strike action.
The action will begin on Friday 31st March and end on Sunday 9th April.
Talks between the airport and the union have broken down and the strike will happen unless the airport makes a substantial pay offer between now and Thursday. You need to remember that staff took a substantial pay cut during the pandemic due to a 'fire and rehire' process by the airport.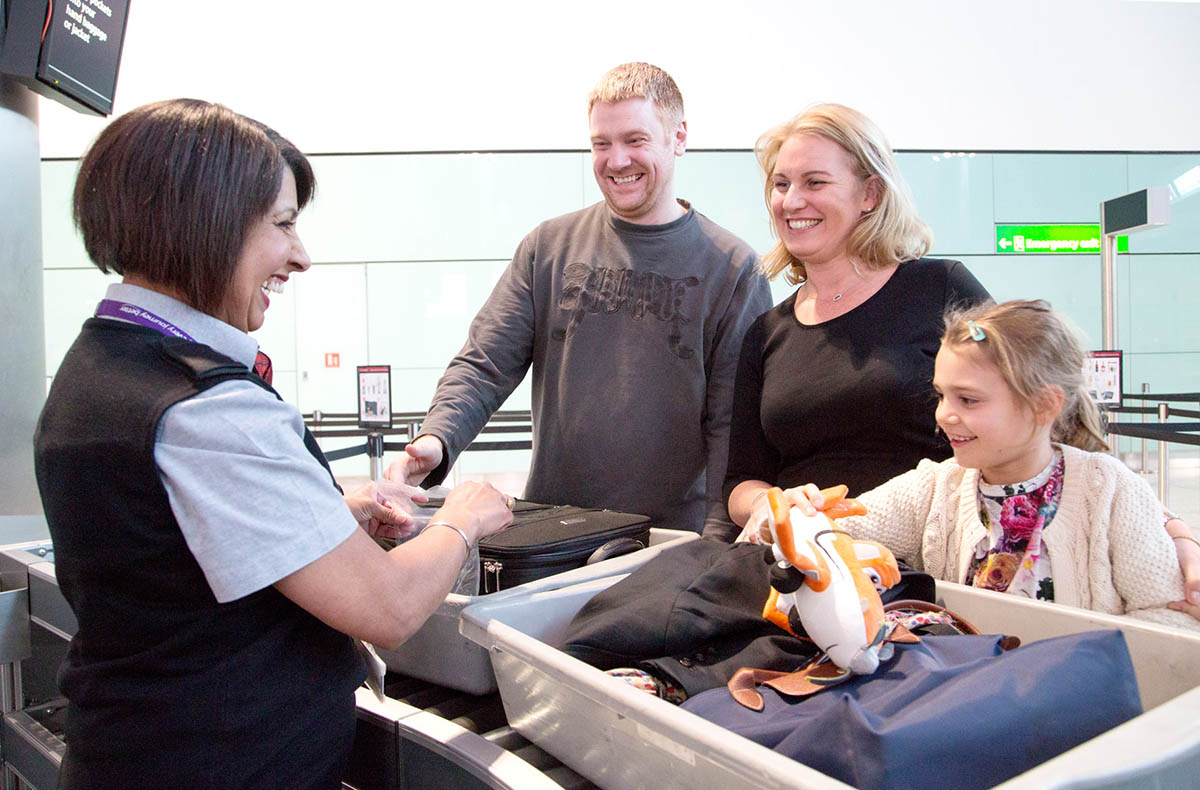 In theory this is not airport-wide. Only security guards at Heathrow Terminal 5 will go on strike, which means this will largely affect British Airways passengers.
In practice, it appears that staff are being moved from other terminals to avoid the complete closure of Terminal 5. This will lead to knock-on effects elsewhere.
Virgin Atlantic – based in Terminal 3 and so not directly impacted – is already trying to stop passengers flying on Friday, Saturday and Sunday next week. A waiver has been issued which will allow free rebooking – see here. Rebooked travel must be completed by 30th June.
British Airways has quietly started making changes, but only modest ones.
A number of short haul flights have been cancelled during the strike period.
Ticket sales have also been stopped on some routes, but this will have minimal impact since I suspect there is little short notice business travel over Easter.
Try to fly to New York on 1st April and you get this: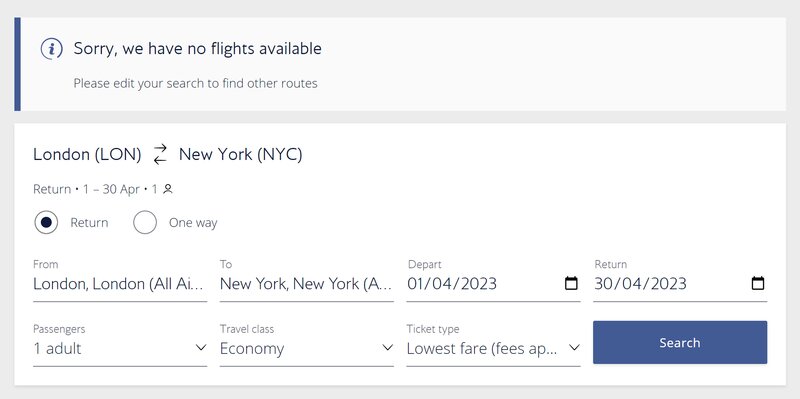 It appears that British Airways will go as close to the wire as possible before allowing passengers to change flights. It will be too late for passengers to pull Easter travel forward (you would need to fly by Thursday night to avoid problems and of course it is Monday today) unless the waiver is published very soon.
Do NOT call British Airways until a waiver policy is published. Unless you have a flexible ticket you are just wasting your time.
How much of the BA schedule can actually go ahead at Terminal 5 with only a few volunteer Heathrow managers operating the security scanners, plus however many agree to move from other terminals to replace striking colleagues, is up for debate ….