Virgin Silver or Gold? You can 'gift' your credit card upgrade and 2-4-1 vouchers
Links on Head for Points may pay us an affiliate commission. A list of partners is here.
In late 2021, Virgin Atlantic announced a mini-overhaul of Flying Club. Easily missed as it was during the pandemic, it introduced features such as:
Household Accounts for Silver members (albeit not currently available due to IT issues)
a one-off gift of Clubhouse lounge passes for new Silver members
the ability to earn tier points from Virgin Holidays
There was another change which Virgin Atlantic didn't bother to mention but just slipped out via their website: Silver and Gold members of Virgin Flying Club can gift their 2-4-1 and upgrade vouchers from the Virgin Atlantic credit card.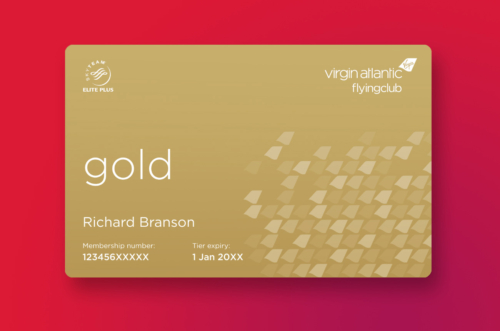 As you can see on the Virgin Atlantic website here (scroll down to the tier comparison table), you will see that Silver and Gold members now have as a benefit:
"Gift companion and upgrade vouchers to your loved ones"
There is literally no more information provided. I am guessing that you need to call Virgin Atlantic and give the agent the account number of the Flying Club member who is to receive your voucher.
There is no indication that you need to use your Virgin Points to pay for the flight if the voucher is gifted. If this was true I'm sure someone would have flagged it over the last 18 months.
How do the Virgin Atlantic credit card vouchers work?
Remember that the Virgin Atlantic Reward+ Mastercard has doubled its sign-up bonus to 30,000 Virgin Points if you apply by 13th June.
Your annual reward is triggered immediately upon hitting the spending target. The target is £20,000 in a card year for the free Virgin Atlantic Reward credit card and £10,000 in a card year for the £160 Virgin Atlantic Reward+ credit card.
After hitting your spending target, you will receive your choice of:
A 2-4-1 voucher, valid for two years, when you book a cash or miles ticket on Virgin Atlantic in Upper Class, Premium or Economy
A return upgrade – on either a cash or miles ticket – from Premium to Upper Class, or from Economy Delight/Classic to Premium (requires reward availability in the higher class)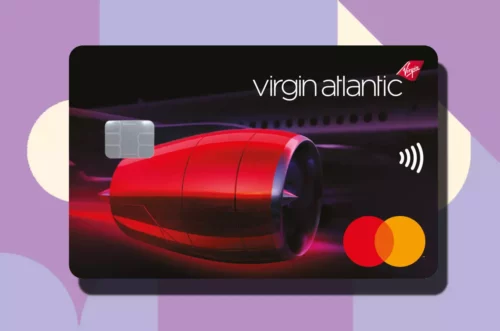 If you have Silver or Gold status in Virgin Flying Club, you can also choose:
Virgin Clubhouse lounge passes (requires a same-day Virgin Atlantic or Delta flight) – one pass if you are Silver, two passes if you are Gold
Yes, the Virgin Atlantic vouchers can be used on CASH tickets
There is a key difference between the 2-4-1 and upgrade vouchers offered by Virgin Atlantic compared to the ones offered for British Airways via American Express and Barclaycard.
Virgin Atlantic vouchers can be used on cash tickets as well as reward tickets. If you book a cash flight, you bring someone else for free as long as:
you pay the taxes and charges element of the ticket, which admittedly can be fairly high
there is a reward ticket available in the cabin – if there are no reward seats on offer, you can't use the 2-4-1 voucher even if you are booking a cash flight (for an upgrade, there must be a reward seat in the higher cabin)
There is small print:
If you are a Red (no status) member, you need to pay 50% of the points for your 2nd ticket if you redeem your 2-4-1 voucher in Upper Class. You do not pay this if you redeem in Premium or Economy as a 'no status' member.
you need to take the outbound leg of your flight before the two year expiry date – you can return later
If you usually travel on your own, the upgrade voucher is likely to suit you best. This can also be used by a couple to upgrade one leg per person on a return cash or reward flight.
Conclusion
The ability to transfer your upgrade or 2-4-1 voucher to anyone if you have Virgin Flying Club Silver or Gold status is a very interesting perk.
Unfortunately it could also lead to vouchers being sold on eBay, although I doubt many Silver or Gold members would want to put their Flying Club status at risk. More realistically, it will allow someone with two vouchers in their name to use them to travel with three other people.
One thing worth remembering is that the vouchers are slightly less useful to a Red (base) member than a Silver or Gold member because of the extra points needed to use the 2-4-1 in Upper Class. Transferring them to a Red member will reduce their value, although a Red member is not penalised if using the voucher to upgrade or if using a 2-4-1 in Premium or Economy.
Our full review of the free Virgin Atlantic credit card is here (no bonus). Our review of the fee Virgin Atlantic credit card with the 30,000 Virgin Points bonus is here. You can apply for both cards here.
Remember that the Virgin Atlantic Reward+ Mastercard has doubled its sign-up bonus to 30,000 Virgin Points if you apply by 13th June.