New mega-carrier Riyadh Air reveals its livery as it starts delivery of 72 long haul aircraft
Links on Head for Points may pay us an affiliate commission. A list of partners is here.
We haven't mentioned Riyadh Air on Head for Points before, because we generally take a sceptical view about anything – whether it be a hotel, airline or whatever – which has yet to launch. Such stories also tend to fail our 'news you can use' test.
That said, Riyadh Air is planning to be so big (Emirates-level big) that it was only going to be a matter of time before we covered it. The release of some funky new livery images are as good a reason as any.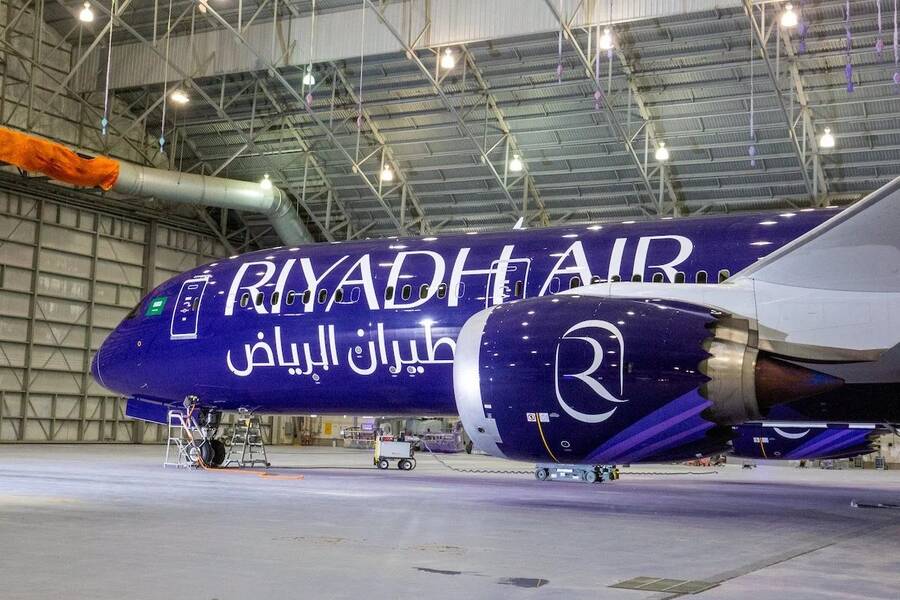 Riyadh Air is one of two new airlines being launched by Saudi Arabia, not content with having SAUDIA.
Neom is designed to be a regional carrier aimed at driving traffic to the new Neom megacity being built by the Red Sea, and is of less interest.
Riyadh Air is being set up as a competitor to Etihad, Emirates, Qatar Airways and Turkish Airlines. It has serious people behind it as well, of course, as a bottomless pit of oil money. The CEO is Tony Douglas who ran Etihad for many years, although his legacy there is questionable. I also know expats who are leaving Qatar Airways to work for Riyadh Air.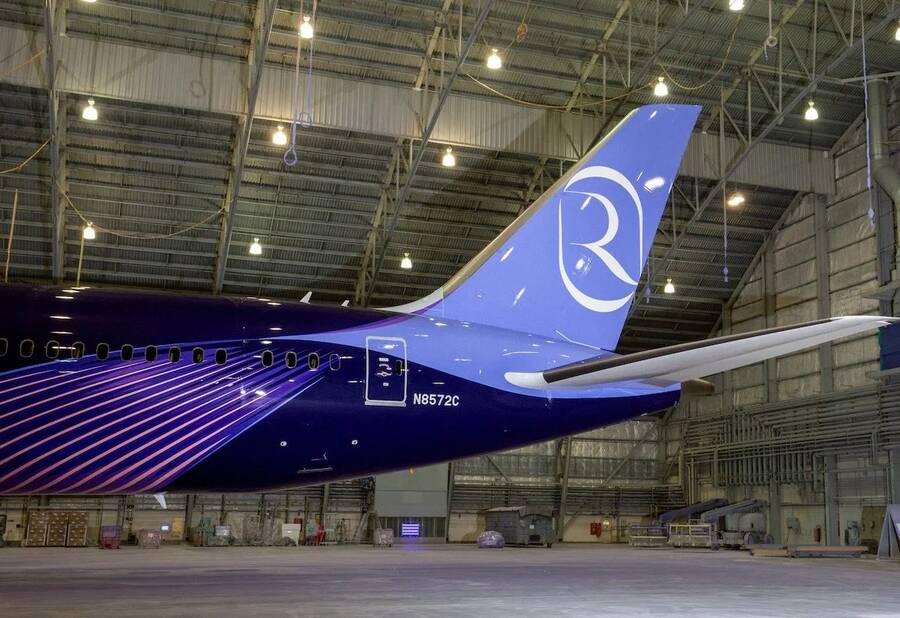 The airline has 39 firm orders for Boeing 787-9 aircraft, with options for a further 33.
Services are due to launch in 2024, eventually operating from the new six runway King Salman International Airport being built in Riyadh. The plan is to be flying to 100 destinations by 2030.
(For comparison, Dubai International and Doha Hamad only have two runways. Amsterdam Schiphol has six.)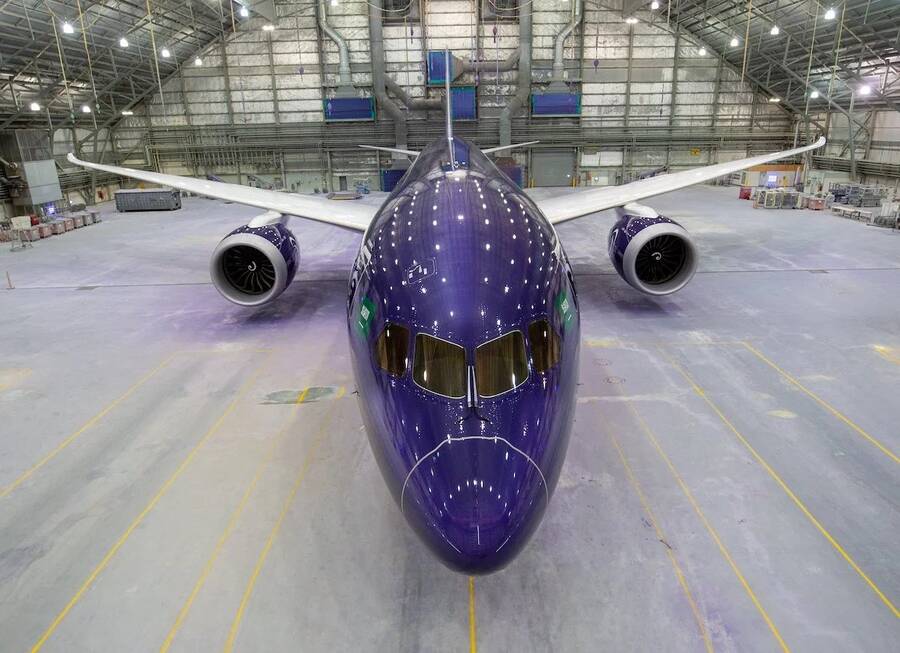 Apart from that, very little is known:
Why is Saudi Arabia setting up a 2nd national airline instead of growing SAUDIA?
Will it be part of an airline alliance (SAUDIA is in SkyTeam)?
Will it be a 'dry' airline?
How does it fit into the grand plans to grow tourism to Saudi Arabia which, pilgrimage traffic aside, is exeptionally low at the moment?
The answers to these questions will become clearer over the next 12-18 months. Like it or not – and Saudi Arabia clearly has a long way to go before it reaches the levels of the UAE in terms of attracting tourists – you're going to be hearing a lot more about it.
In the medium term, the question may be (if we look back at how Qatar Airways grew initially) how many people who have a negative image of the country will conveniently forget about it if offered £1,000 return fares to Asia in a state-of-the-art business class cabin …..?