Does the sale of airberlin's frequent flyer scheme to Etihad matter?
Links on Head for Points may pay us an affiliate commission. A list of partners is here.
The last bit of news I picked up from my 10 days in Dubai was the story that Abu Dhabi's Etihad had bought a 70% stake in airberlin's frequent flyer scheme, topbonus.
The transaction values topbonus at $200m – an impressive achievement given that airberlin is loss-making and a small airline.  It seems that airberlin has received $185m, with the extra $15m being the value of its remaining 30% minority stake.  Etihad now controls the other 70%.
Interestingly, $150m of the purchase price was funded with bank debt.  topbonus is therefore clearly profitable.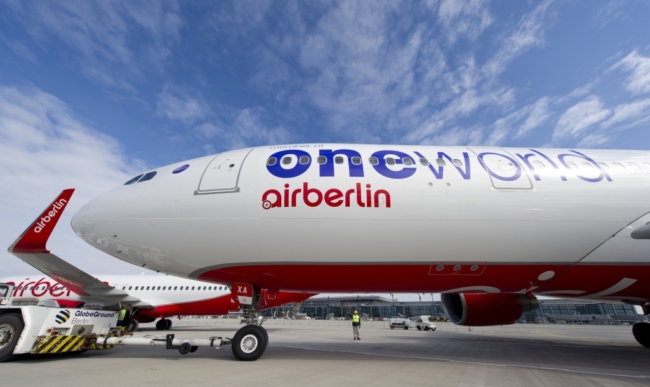 The strategy appears to be to use topbonus as a platform to acquire other frequent flyer schemes.  Full details of the transaction can be found here.
Selling off your frequent flyer scheme is not new.  Aeroplan, Air Canada's scheme, was sold off a few years ago.  (Aeroplan now owns Nectar, which few people know about.)
The argument for selling off your frequent flyer scheme is this:
FF schemes are hugely cash generative, especially where there is a credit card relationship
The working capital is unbelievable.  The programme is 'paid' for the miles literally years before they are redeemed.
There is hugely profitable 'breakage' as paid-for miles expire
As with topbonus, the frequent flyer scheme can release large sums of cash for their parent even if the parent is a financial deadbeat in its own right
For you – the customer – though, I don't think it is a great deal.
Once an airline has sold its FF scheme, the relationship changes.  Air Canada now sells – for real money – seats on its planes to Aeroplan for redemption.  Mileage seats are just a cheap fare bucket.
I don't know if it is still the case, but Air Canada used to limit business class miles seats to 2 per plane – basically making the programme worthless to families.
When the release of miles seats becomes a pure commercial transaction, with the seats released per flight written into a contract, the airline loses flexibility.  You can't add or subtract miles seats as demand changes and it is difficult to run 'mileage sales' to boost demand at quiet times.
More importantly, you have given away control of one of your levers to encourage people to fly you.  Airlines already have minimal control over their fuel costs, plane costs, airport charges etc.  Giving away full control of your loyalty scheme leaves you even more at the grip of market forces.
(Perhaps Air Canada, with its virtual monopoly of long-haul travel from Canada, feels the pressure less  than other carriers.)
Of course, topbonus is a tiny programme, although Etihad clearly has bigger plans.  However, other airlines desperate for a short-term cash injection should spend more time thinking about the long-term implications.