Marriott Rewards devalues its reward chart
Links on Head for Points may pay us an affiliate commission. A list of partners is here.
It is clearly the season for devaluing hotel programmes.
We have just seen Priority Club undertake one form of devaluation, when it moved from a brand-by-brand points table to a points table based more on average room rate. This led to increases in properties in big cities – ie the places you will probably be travelling – offset by drops in places where cash rates and overall demand are lower.
At least Priority Club could claim that, in terms of hotel numbers, the same number had gone up as had gone down.
Marriott Rewards has gone for a far blunter instrument.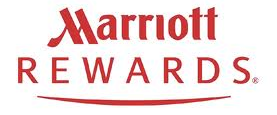 At present, Marriott has 8 categories, requiring 7,500 to 40,000 points each. From 16th May, there will be a new 9th category, costing 45,000 points per night. Some Category 8 hotels will move up a level to form Category 9.
More painfully, though, is that 36% of Marriott properties are moving up a category. Only 1% are going down. This is an effective increase of 5,000 points per night for most hotels.
The Marriott MegaBonus promotion – the current version of which I outlined here – takes a massive hit. This was already poor, in that your free night could only be used at a Category 1-4 hotel.
Now, Category 4 shrinks by a whopping 370 hotels. This is 370 fewer places to use your MegaBonus free night, and frankly there were few decent properties in Categories 1-4 in the first place.
The only upside is that you can still book until 15th May at the current rates, and you can book a year ahead. Given that you can cancel without penalty if your plans change, there is nothing to lose by making speculative bookings now if you are sitting on a Marriott points mountain.
(To see our complete list of all current hotel promotions for the major chains, click here to visit our 'Hotel Promos' page or use the link in the menu bar at the top of the page.)