"Are there any restrictions on the BA Amex bonus if you have the Lloyds TSB Avios Amex?"
Links on Head for Points may pay us an affiliate commission. A list of partners is here.
Over Easter, I will be answering a number of the reader questions that were submitted via this article.  If you didn't take part this time, don't worry as I will be re-running this feature in the Summer.  Feel free to expand on or critique my answer using the Comments section below!
Today's question is from Mark Ross who asked:
"I currently have a Lloyds Premier Amex but am looking to move to the BA Amex. Do you know if you can go straight from one to the other or do you have to close one down and wait a certain length of time to apply for the next one. I realise that it is two different card issuers but both are Amex and both offer bonus Avios."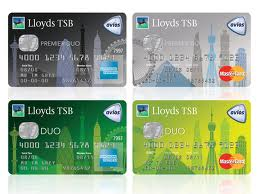 'It is no problem', is the quick answer.
The long answer is that I spend a lot of time on Head for Points listing 'conflict of interest' rules which stop you getting a certain credit card bonus if you already have a similar credit card.
American Express is the main culprit.  The main rule they have is that you cannot apply and receive a bonus on the Platinum or Preferred Rewards Gold charge cards if you already have – or have closed within the last 6 months – a Platinum, Gold or Green Amex.
Both Lloyds TSB and Amex also refuse to give you a bonus if you upgrade (or indeed downgrade) directly from their free Avios card to the higher-earning paid version.
In Mark's case, however, there is no problem.
As he points out, the Lloyds (and MBNA) American Express cards have nothing to do with American Express in terms of your customer relationship.  If you apply for the Lloyds Avios cards, what matters to Lloyds is your current credit exposure to them via any other Lloyds credit cards, not how many Amex-issued Amex cards you may have.
The only thing to remember is that – when Mark applies for the BA Amex – the fact that he has another active credit card with another issuer will obviously be taken into consideration.
American Express often gives ludicrously high credit limits, which can hurt your chances of getting other credit cards.  If you have a £20,000 limit but never spend more than £3,000 a month, you should consider cutting your limit (you can do it online) to something like £5,000 – this make it a lot easier to get other credit cards.
(To see our complete list of all current credit card bonuses, click here to visit our 'Credit Cards Update' page or use the link in the menu bar at the top of the page.)