"Where should I credit Star Alliance flights now that BMI has gone?"
Links on Head for Points may pay us an affiliate commission. A list of partners is here.
Over Easter, I will be answering a number of the reader questions that were submitted via this article.  If you didn't take part this time, don't worry as I will be re-running this feature in the Summer.  Feel free to expand on or critique my answer using the Comments section below!
Today's question is from DJ who asked:
"Now that bmi is a distant memory, what Star Alliance programme should I credit miles to? I don't really see myself attaining any form of status, so I would be interested in the best and most flexible option for earn and burn."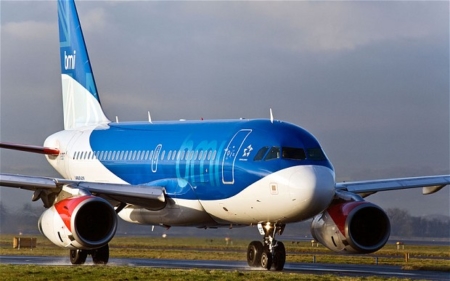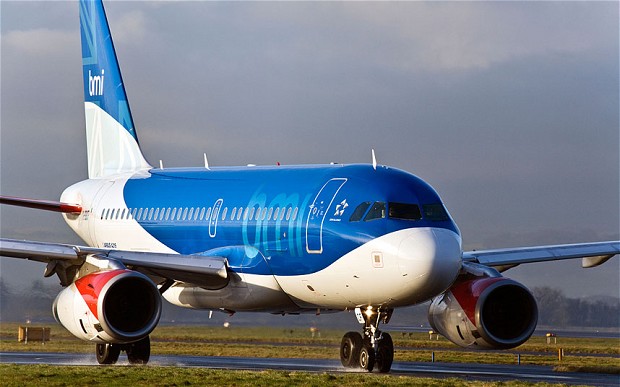 Arrggh!  This is the ultimate 'how long is a piece of string' question, to which there is no right or wrong answer.
Frequent flyer scheme attractiveness is a function of:
Earning rate for a specific route and class of service
Burning rate for a specific route and class of service
Point thresholds required for status
Amount of time status lasts
Specific benefits gained from holding status with that airline
Ability to earn miles from third parties
Whether and how they impose fuel surcharges on redemptions
Whether you can do one-way redemptions
Programme A may get you status the quickest if your flights are all on Carrier X in flexible business, but Programme B may get you status quicker if your flights are all in discounted economy.  Programme C may have higher status thresholds than either, but may give status for 2 years (and/or have a soft landing if you don't renew).  Programme D may have higher thresholds than either A, B or C but have extra availability of award seats for its own elite members.
Flyer A may fly a lot so earns all the miles he needs from flying.  Flyer B may only do the odd flight, so is reliant on the airline having a credit card partner if they are to get enough miles for a decent redemption.  Flyer B may also prefer a programme that allows one-way redemptions, as he could use a small amount of miles to fly to XXX and fly back using Avios instead ….
It's all very complicated!
Here are some examples:
I stick with Lufthansa Miles & More for Star Alliance flights now.  Why?   Well, I like Lufthansa First Class a lot, and availability is heavily restricted to Star Alliance partner airlines.  It is, however, easy to get it (for 1 person, at least) using Miles & More miles.  Miles & More also status match every few years, and have a soft landing – so if you get Gold (Senator) you effectively have status for FOUR years, 2 years as Gold / Senator and 2 year as Silver / Frequent Traveller.
Singapore Airlines is the other Star carrier that tends to restrict award availability on its own flights to its own elites.
Turkish Airlines offers status for 2 years once you achieve it, and will status match.  I have read some odd stories about difficulties with redeeming (eg having to pick up tickets in person at a Turkish office) but I don't know the official line.
Aegean has unbelievably easy targets for achieving status.  (There is a separate post on this if you search 'Aegean').
Avianca has unbelievably easy thresholds for redemptions, and has 'cash and miles' like BMI did.  You only need 40% of the headline miles to actually do a redemption when you use 'cash and miles'.  You can't do mixed class redemptions though – so, for eg, you can't book Lufthansa Business from London to Frankfurt and then First Class onwards.  If would need to be all Business or you book separate awards for each.  Their website is also buggy.
Avianca also doesn't charge fuel surcharges on redemptions – even on airlines like Lufthansa who charge them to their own members!
Only a few Star Alliance partners have UK credit cards – Miles & More and United spring to mind.  American Express Membership Rewards lets you transfer 1:1 to SAS and Singapore Airlines.  Starwood Preferred Guest opens up some other options if you get their credit card and move miles across.
There is one other important thing to remember about Star Alliance status.  A Silver card only gets you lounge access with the airline that issues your card.  If you turn up at a Lufthansa lounge with a LH economy ticket and a Thai Silver card, you're not getting in.  (Thai Gold, yes, Miles & More Silver, yes.)  This is the opposite of BA / oneworld, where a Silver (mid-tier) card on any airline gets you into any lounge.
This means, if you fly with Lufthansa most of the time and want lounge access, you actually need to compare the flights needed for Miles & More Silver with the flights needed for (fill in whatever airline) Gold.  This complicates the analysis even further.
If you have a (very large) mug of tea, this Flyertalk thread discusses the same issue.  It is 515 posts long and doesn't really reach a conclusion!
In general, though ….
For earning easy status …. Aegean
For cheap redemptions, especially with small balance …. Avianca
For a European-based programme with a credit card, 2 years status and soft landings …. Miles & More.