Exceptional 35,000 miles bonus with the free American Airlines credit card
Links on Head for Points may pay us an affiliate commission. A list of partners is here.
I did have todays posts already lined up. However, it is 6.25am on Saturday and I have been woken up by an over-enthusiastic 23 month old. He is watching Fifi & The Flowertots, I am checking my e-mail. And – tucked away at the bottom of my American Airlines statement this month – I found a great offer.
Until May 31st, American Airlines is offering 35,000 miles when you take out their UK credit cards.
This is, by a very long way, the best offer that I have ever seen on these cards.
Here is the link to the application form.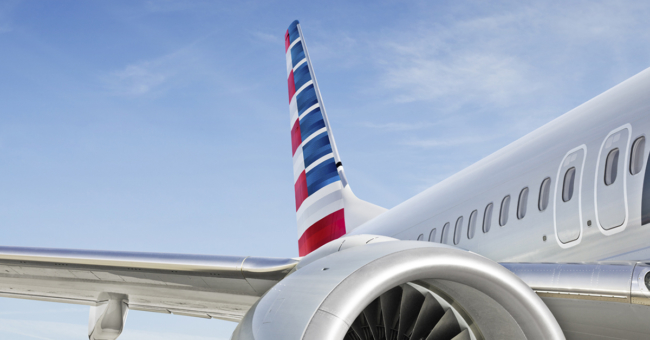 The key facts of the card are discussed in the review of the American Airlines card that I wrote last month, when the old offer was running. Here are the key points:
The cards are issued by MBNA, so if you already have the bmi, Lufthansa or United cards it may impact your ability to get them
However, MBNA has a history (with the bmi cards at least) of allowing you, if rejected, to still get them if you agree to reduce the credit limit on your existing cards
The cards come as an American Express and Visa double-pack, earning 1.5 miles per £1 on the Amex and 0.75 miles per £1 on the Visa
The cards are free
The bonus is triggered as follows:
5,000 miles for the first purchase
10,000 miles when you spend £1,500 within 90 days
20,000 miles when you spend £5,000 within 180 days
These sums are NOT cumulative, so the 180 day target is £5,000, it is not £1,500 + £5,000.
There is NO restriction that the spend must be on the American Express card. All of the qualifying spend can be made on the Visa card if you want.
The interesting thing about this promotion is that American Airlines miles are valid on British Airways flights since both airlines are members of the oneworld alliance. You can also redeem on Iberia, Malaysian etc, plus AA-specific partners such as Etihad to the Middle East.
This is what I wrote in my 'Credit Card Reviews' article last month:
"AA miles can be redeemed for BA flights, although you will be using AA's partner award chart which is here. You can quickly see that using them for BA European flights is poor value – 10,000 AA miles is enough an Economy one-way inside Europe in Economy, for eg, but you will still pay BA's full taxes and fuel surcharges.
(Redeeming with Avios instead would let you do a Reward Saver redemption which caps the taxes on a one-way in Europe at £15, possibly £100 cheaper.) It only becomes interesting if you go to the far reaches of Europe, since AA charges the same for London to Paris as it does for London to Moscow.
Long-haul from London, using BA planes, AA is a relative bargain on India and the Middle East, since Business is 60,000 vs 80,000 (Middle East) or 100,000 (India) for BA, and First is 80,000 vs 120,000 (Middle East) or 150,000 (India) with Avios points (all return prices). AA is also a partner with Etihad which lets you fly to Abu Dhabi in their impressive J and F cabins.
Asia routes are also attractive, with Japan and Hong Kong costing 105,000 miles return in J compared with 120,000 Avios. Cape Town is also a decent deal – BA charges additional Avios miles if you change planes in Johannesburg, which is necessary in most cases given poor availability on the direct flights, whilst AA does not.
AA miles come into their own when redeeming on AA planes, especially across the Atlantic, where you will not pay a fuel surcharge. When using Avios, BA charges a fuel surcharge whether you use AA or BA planes, even when AA does not charge a fuel surcharge itself.
However, BA has moved New York, Boston and Washington into a cheaper band since November 2011 (Club World is 80k return) whilst AA still charges 100k from London for J to all points in America. This offsets much of the difference when going to the East Coast. AA's J product is also behind BA's in terms of food and comfort, although the new seat being rolled out is a major improvement."
So …
You would have – including the miles earned on the minimum spend – over 40,000 miles. That would get you a (one way) First Class ticket from the UK to the Middle East on Etihad.
Because AA includes Russia in their definition of Europe, a return BA flight to Moscow in flat-bed Club World would be just 40,000 AA miles.
Get to 50,000 miles and you would get a one-way in Business Class to anywhere in the US – and you won't pay fuel surcharges if you fly on an American Airlines plane. That same 50,000 miles will get you a one-way to Cape Town via Johannesburg on British Airways in Business Class – a cheaper redemption than using Avios. (Coming back, of course, you can use your Avios.)
You don't even have to use your miles for a flight!
Via this link, you can redeem American Airlines miles for hotels or car hire. 40,000 miles (roughly what you'd have after making the minimum spend) is good for around £160+ of hotel rooms. You can mix miles and cash for more expensive rooms as well.
American Airlines is also a points.com partner. Through this, you can exchange your AA miles (at an admittedly pathetic rate) for other programmes. For example, 40,000 AA miles will get you 17,000 Priority Club points, 8,800 United miles or 11,000 Aeroplan miles. This is clearly not the best way to go, though.
All in all, this is an excellent deal, especially as you can make the bonus by spending on the Visa card. The offer runs until May 31st, so there is no immediate rush to sign-up. I will run a reminder nearer the closing date.
---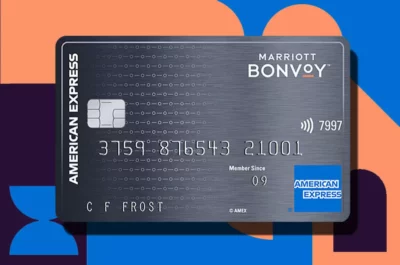 How to earn American Airlines miles from UK credit cards December 2023)
American Airlines no longer has its own UK credit card.
There is, however, still a way to earn American Airlines miles from a UK credit card.
The route is via Marriott Bonvoy. Marriott Bonvoy hotel loyalty points convert to American Airlines miles at the rate of 3:1.
The best way to earn Marriott Bonvoy points is via the official Marriott Bonvoy American Express card. It comes with 20,000 points for signing up and 2 points for every £1 you spend. At 2 Bonvoy points per £1, you are earning (at 3:1) 0.66 American Airlines miles per £1 spent on the card.
You can apply here.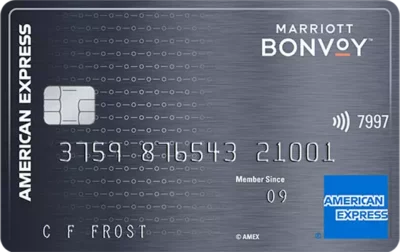 Marriott Bonvoy American Express
20,000 points sign-up bonus and 15 elite night credits each year Read our full review