Lufthansa has released a £15 promotional code for use on any flight out of the UK.
This is only for users of its mobile app, in theory.  However, if you click this link it will open just fine on a PC.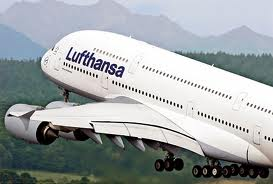 Note that there are two different offers appearing at the top of the phone screen.  If you don't see the £15 discount code offer, click behind the picture – or on the grey yellow dot below it – and it should appear.
Here are the rules:
The voucher can be redeemed between 17/09/2013 and 24/09/2013
Travel must be between 18/09/2013 and 31/12/2013
Vouchers are only valid for itineraries where all flights are operated by Lufthansa and Lufthansa Regional Partners (incl. Lufthansa City Line and Eurowings)
The voucher is only valid for flights departing in United Kingdom