My view on the Miles & More programme changes
Links on Head for Points may pay us an affiliate commission. A list of partners is here.
Lufthansa recently announced a number of changes to the Miles & More loyalty scheme. This covers a number of airlines, such as Swiss, Austrian, LOT and Adria, as well as Lufthansa itself.
The email was interesting, to say the least.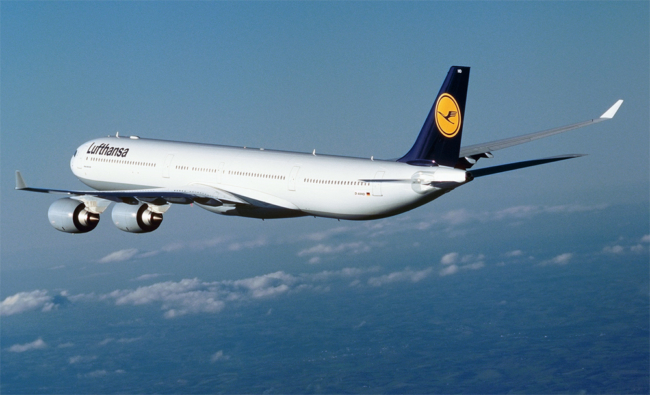 Paragraph 1:
From spring 2014, Frequent Travellers, Senators and HON Circle Members will be rewarded not only for attaining and renewing their status, but will also have the option during their status term of choosing from a variety of additional benefits and privileges. These benefits will be based on the number of flights you have flown. More detailed information on how you can enjoy these additional benefits will be provided to you from January next year.
You can't complain about this. It directly links additional rewards to your volume of flights, and will be on top of the existing benefits. I would imagine that only Lufthansa Group flights will count, not those on Star Alliance partners.
Paragraph 2:
As a status member, you will also be able to enjoy very special recognition for your loyalty. Members with long-standing status will in the future be awarded 'status stars' which will enhance the appearance of their Miles & More service card. Further information about the awarding of 'status stars' will be communicated via various media from this November.
What?! You're putting a little star on my membership card in recognition of my long term loyalty? That is what my 2-year old gets from his nursery …..
Paragraph 3:
Now we get to the crunch:
Also in 2014, the mileage currently credited in the lower-priced Economy Class booking classes will be reduced. For flights flown on or after 1 January 2014, operated by Adria Airways, Air Dolomiti, Austrian Airlines, Brussels Airlines, Croatia Airlines, Germanwings, LOT Polish Airlines, Lufthansa, Luxair and SWISS, as well as with other Miles & More airline partners, the mileage credit will more closely reflect the paid value of the ticket.
On the face of it, this could not be so bad. But the wording fails to disclose the full force of the devaluation: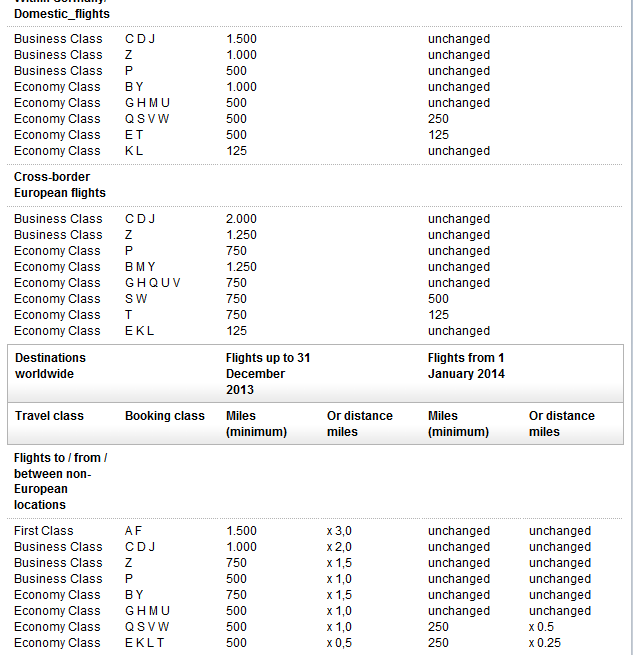 What we've got here is the majority of short-haul Economy tickets now earning just 125 miles per flight, and the majority of long-haul Economy tickets now earning 0.25 x miles flown!
On this basis, you can fundamentally say goodbye to earning Star Alliance status with Miles & More unless you consistently fly on fully refundable tickets. You can also say goodbye to any meaningful redemption.
For comparison, BA will give you a minimum of 500 miles per flight and – long-haul – a minimum of 100% of miles flown. That means you will earn miles FOUR TIMES FASTER via BA than via Miles & More.
Redemptions are even crazier. It costs 35,000 miles plus £130 of tax for a return flight from Frankfurt to London in Economy. That would requires OVER 100 PAID FLIGHTS, assuming you were buying non-refundable tickets. BA would only require 9 return trips in cheapo Economy before you got a free flight – and you'd only pay £35 tax, not £130.
The earning rates for Star Alliance partners have not changed, but it is unlikely long-term that Lufthansa would allow partner earning to be more generous than the earning rate on its own aircraft.
If you are looking to earn Star Alliance status with a European airline, then Aegean is now looking more and more attractive.