Will Lufthansa sell Miles & More?
Links on Head for Points may pay us an affiliate commission. A list of partners is here.
Reports in the German media suggest that Lufthansa is considering the sale of its 'Miles & More' loyalty programme.  (If you open the link in Chrome, Google will automatically translate it for you.)
This is not a totally original idea.  Frequent flyer programmes are generally hugely profitable, with great cash flow (partners pay now for miles which won't be redeemed for years – if ever.)  Even when miles are redeemed, the seats are 'sold' by the airlines for a very modest sum.
Aeroplan, the Air Canada loyalty scheme, was sold a number of years ago – not a lot of people know that it now owns Nectar.  airberlin sold 70% of TopBonus to Etihad as part of Etihad's investment in the airline.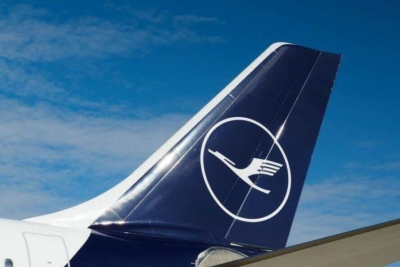 Lufthansa's logic is that it would like Miles & More to become more like Avios or Nectar, appealing to a broader number of people than just a frequent flyer scheme. 
Unfortunately, for Lufthansa, this would be a terrible move.  For a start, lets consider the obvious problem.   The majority of people redeem for short-haul, low-cost rewards.  Lufthansa is unbelievable uncompetitive in this market – they ask for 35,000 miles plus £110 of tax to fly from Germany to London.  BA asks for 9,000 Avios plus £35 ….
Secondly, once the frequent flyer scheme becomes disconnected from its sponsoring airline, the relationship between the scheme and the airline becomes a 100% business transaction.  At the moment, BA drops seats in and out of Avios rewards buckets as it feels like it.
If BA sold Avios, or Lufthansa sold Miles & More, you would end up with a contractual agreement that x seats would be released per class, per flight, with limited grounds for flexibility.  Would you rather than BA released two (and only two, never more) business class seats on every flight, or released between 0 and 10+ depending on demand?  Air Canada does this with Aeroplan, unless things have changed recently.
You also have a separate issue of how to run a status programme as part of the airline whilst running having the loyalty scheme run separately.  You need to deal with issues with alliance partners, who want to book your reward seats and (vice versa) use Miles & More miles to book their seats.
If Aeroplan is the model, then this is not a line that the industry wants to follow – my reading of the runes is that Aeroplan members are generally unhappy with the way the scheme operates.  Ironically, if Miles & More was sold then it would be forced into a fundamental restructuring which may make it more customer friendly, with no more '35,000 miles + £110' seats to London.
Overall, though, customers would be the loser.  It would be best for everyone if this proposal remained just that.