This is the sixth of our overview series of the main hotel loyalty schemes.  Each scheme will be covered over two posts.  One will list the basic facts of the scheme, the other will be my subjective view of what is of particular merit.
Marriott Rewards covers 3,800 hotels globally.  The brands included are Ritz-Carlton, JW Marriott, Edition, Marriott, Renaissance, Autograph Collection, Gaylord Resorts, Marriott Executive Apartments, Residence Inn, Courtyard, Fairfield Inn, Springhill Suites, AC Hotels and TownePlace Suites.  The Marriott Rewards home page is here.
(If you are joining Marriott Rewards, email me at raffles [at] headforpoints.co.uk for a referral.  You will receive 2,000 bonus points on your first five stays.)
What is the geographic spread?  Marriott has a decent spread of UK and European properties, although the lower cost Courtyard chain has generally been rebranded in recent years.  The Autograph and Edition brands are 'adopting' interesting boutique properties such as Threadneedles in The City.
Do I use them?  Very rarely.  I cannot remember the last time I stayed at Marriott branded hotel.  My last group stay was a Ritz-Carlton in Portugal about 4 years ago, although I tend to avoid those due to the drop in standards (vs Four Seasons) in recent years.  I was also unimpressed by the JW Marriott in Mexico City about 7 years ago, when the 'balcony suite' I booked turned out not to have a balcony.  Apparently it was just a random phrase and not actually meant to imply it had one!  I have never redeemed Marriott points for a hotel room and have always transferred the few I pick up to airline miles.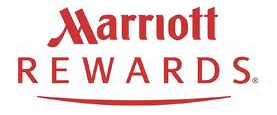 Elite membership levels
Silver – requires 10 nights.  Benefit is a 20% bonus on base points.
Gold – requires 50 nights.  Benefits are 25% bonus on base points, free internet access, room upgrade and lounge access.
Platinum – requires 30 stays or 75 nights.  Benefits are 50% bonus on base points, free internet access, room upgrade, lounge access and a welcome gift.
There is an additional level called Platinum Premier for very heavy stayers.  This appears to require around 125 nights.  There are no specific additional benefits.
Note that, whilst the Gold benefits are decent, the number of nights required is substantially higher than competing programmes.
In North America, it is common for executive lounges to be closed at weekends.
Marriott offers 'elite rollover nights'.  If you retain your current tier but do not do enough nights for the next one, the excess nights over the minimum needed for renewal are carried over into the next year.  A Silver doing 25 nights, for example, will see 15 nights carried over which guarantees requalification for the next year.
Marriott has a joint venture with United Airlines, whereby Marriott Platinum members receive Silver status in the United programme.  United members who are Gold or higher receive Marriott Gold status.  This is a very attractive offer for United members, given the usual 50-night requirement for Marriott Gold.
Suite upgrades are NOT an elite benefit.
Reward nights do not count for status.
The full table of elite benefits is here.
Marriott Rewards does offer lifetime status at Silver, Gold and Platinum level.  You need to achieve targets for both nights stayed and points earned.  Details can be found here.
Marriott Rewards vs Ritz-Carlton Rewards
Confusingly, Ritz-Carlton has a separate version of the scheme called Ritz-Carlton Rewards.  The benefits are identical, but the programmes offer different promotions.  It is possible to switch between the schemes with a telephone call if you want to take advantage of a certain offer.  This article explains further.
Earning points
Marriott Rewards gives you 10 points per $1 spent, plus any elite status bonus.  The only exceptions are Residence Inn and TownPlace Suites which offer 5 points per $1.  The full breakdown per chain is here.
Note that Ritz-Carlton, AC Hotels, Edition, Courtyard, Springhill Suites, Fairfield Inn and Gaylord Hotels only award points for your room rate.  Food and other charges on your bill do not quality.  At other brands, you will receive points on all of your spending.
Marriott runs regular promotions, targeted to individual members.  For light stayers, this is usually a variant of the MegaBonus promotions, with a free night in Category 1-4 hotel for two stays.  Details of the current promotion can be found on our 'Hotel Promos' page.
Spending points
The room redemption chart is here (click 'Convert Points into Categories').
Redemption rates for hotels run from 7,500 points in Category 1 to 45,000 points in Category 9.  Ritz-Carlton hotels are priced separately, at between 30,000 and 70,000 points per night.
All members receive 'five nights for the price of four' when redeeming.
A 5-star 45,000 point redemption would typically require a Silver member to spend $3,750.  The lack of bonus point promotions makes it difficult to reduce this figure in practice.  This more than double the equivalent spend required with Club Carlson.
There is an ongoing PointSavers promotion which offers rooms at selected hotels at a 33% points discount.  However, the list of participating properties is so small as to be almost useless.
Marriott offers 'instant redemption' for in-hotel benefits.  At selected hotels, these lets you redeem points for a cash credit against incidental charges on your room bill.  2,500 points is worth $5 through to 190,000 points being worth $1,000.
Marriott allows you to book a reward night even if you don't have the points in your account.  You have until seven days before arrival to earn them.
Points expiry
According to the programme rules, if you do not accrue points during a 24 months then your points may be removed (see paragraph 8).
From February 2016, new rules come into force which mean that points will definitely be expired if there has been no activity for 24 months.  This article discusses how to stop your Marriott Rewards points from expiring.
Can you upgrade using points?
Yes.  Marriott Rewards allows you to redeem an additional 5,000 points at selected properties for an upgraded room.  Only certain properties offer this.  It can only be used in conjunction with a reward booking, not a cash booking.
Are 'cash and points' redemptions available?
No
Airline redemption options
Mariott Rewards points can be transferred to a large number of airlines including Avios.  There is a sliding scale.  For most airlines, it goes from 10,000 points = 2,000 miles (5:1) through to 140,000 points = 50,000 miles (almost 3:1).
The 'best' Marriott redemption option is generally seen as their travel packages.  Starting at 200,000 points, these let you redeem for both hotel nights and airline miles in the same package, and offers a large saving over ordering the two components separately.
Can I earn Avios directly without collecting points?
Yes, see ba.com here.  You can earn Avios by showing your British Airways Executive Club or avios.com card at check-in.  The amount will depend on which brand you are staying with, but is usually 2 Avios per $1.
You will not earn any Marriott Rewards points.  However, you must still be a member of Marriott Rewards in order to do this.
Credit card partnerships
Can you get elite status with a UK credit card?   Yes, the Marriott Rewards MasterCard (see my review here) gives you Silver status for as long as you keep the card
Is Marriott Rewards an Amex Membership Rewards partner?  No
Purchasing and transferring points
You can buy Marriott Rewards points for $12.50 per 1,000 via this link.  Scroll down to the Marriott logo.
You can transfer your Marriott points to your spouse or 'domestic partner' as long as you are making a redemption at the same time.  This must be done by telephone.
My opinion
Read my other post today for my overall opinion of Marriott Rewards.