My thoughts on the Delta Airways revenue-based SkyMiles changes
Links on Head for Points may pay us an affiliate commission. A list of partners is here.
If you read any of the American frequent flyer sites, you will have drowning in a sea of stories about the decision of Delta Air Lines to move to a revenue-based frequent flyer programme from 2015.
Because 95% of the readers of Head for Points will not be regular Delta flyers – and even those that do may well credit to another frequent flyer scheme such as Virgin Flying Club – I will not go through the changes in detail.
Fundamentally, though, from 2015 Delta will be awarding miles based on the price of your ticket and not based on your destination and travel class.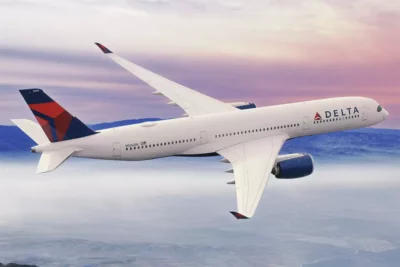 You will earn 5 to 11 miles per US$1 spent on Delta tickets.
In general, most flyers will be worse off under this arrangement.  To put it in context, if you fly on BA to New York in Economy for £400, you will earn almost 7,000 Avios return.  On Delta, you would earn about 3,500.
The only winners will be travellers who buy fully flexible business class tickets, who will see their earnings rocket.
As an example, a Platinum Medallion member flying from Heathrow to New York on a $6,600 flexible business class ticket would earn a ludicrous 59,778 miles!  That is up from 17,260 under the current system.  Someone flying to the US once a month full-fare would be earning over 700,000 miles per year even if they did no other travelling.
Ironically, these people are almost all business travellers whose choice of airline is usually dictated by corporate policy or route deals – which means that the traveller on such a ticket is not showing Delta any loyalty at all.
To put this in context, though, you need to remember that US frequent flyer schemes do not have as generous 'class of service' bonuses.  Fly BA in First Class and you earn 200% of the base mileage compared to 100% in economy.  Most US airlines offer less than this, with the gap between flying Economy and First currently being smaller in terms of miles earned.
Does it really matter though?
The 'end of the world' view is that this is the beginning of the end for frequent flyer schemes, at least in the US.  This is rubbish, of course, and as the dust has settled in recent days more and more people are coming round to that approach.  This is why:
The real 'end of the world' moment will be if Delta brings in a revenue-based REWARD chart.  You want a $5,000 business class ticket?  That will cost you (x 0.5c per mile) 1 million miles.
Delta would LOVE to do this, and apparently planned it in detail.  However, Delta's biggest single customer is American Express.  Amex spends $675 million each year buying Delta miles to reward holders of Delta Amex cards.  And Amex does NOT want to see all those cards devalued overnight.
Delta has released its new award chart, which will apply from January.  (This is only for Delta flights – the partner award chart is still secret!)  They are moving to a 5-tier system, with the number of miles required varying according to the expected load of the flight.  The highest 'last available seat' pricing is actually coming down in some markets – you will "only" need 295,000 miles for 'last seat availability' for a return business class flight from the US to London.
What is not known is how Delta will allocate reward seats.  After all, with a 5-tier pricing system, it becomes very easy to push through stealth price increases by squeezing out availability in the cheaper bands.  Delta is claiming that MORE cheaper seats will be available, though – as well as (for the first time) one way redemptions.
This is the key point to remember.  Today, many people do NOT earn the majority of their miles through flying.  For them, it doesn't matter what Delta's earning rules are.  (After all, I wouldn't be hit much if BA suddenly slashed the earning rate on BA flights, as long as the spending rate stayed the same.)
Delta is promising better award availability from January, so it may even be that – for people who get Delta miles from credit cards and promotions – things actually improve.
(If you ARE a heavy Delta flyer on low-cost tickets, simply start crediting them to Virgin Flying Club or another SkyTeam partner instead.)
You could be a winner here.  If your company lets you fly on full-fare tickets to the US and lets you pick your airline, you could be looking at a miles bonanza.  You will earn 60,000 miles for a fully-flex return between London and New York, and you are GUARANTEED to be able to get a redemption seat for 295,000 miles on the same route, with no taxes.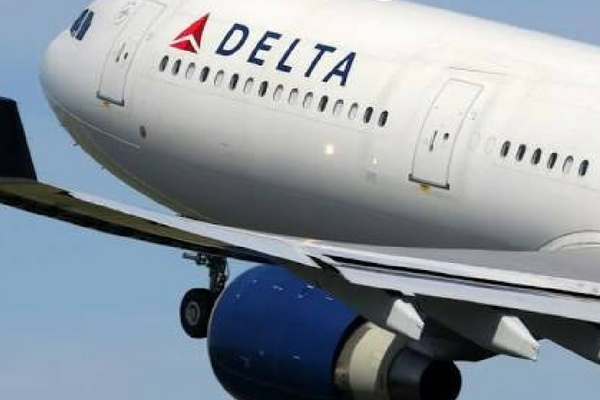 Will this move spread?
It is likely that American Airlines / US Airways and United will be watching this move carefully.  SouthWest, the low-cost US carrier, has had a similar scheme for some time which works OK.  Delta may still get caught out by, for example, how to allocate spend on multi-airline tickets or tickets issued by partners.
I see little chance of British Airways adopting such a system, at least for the next 5 years.
I also think that Delta is playing a dangerous game.  They have spent the last few years alienating many SkyMiles members through scheme changes, confident in the fact that an improving economy means they can afford to lose some customers.  The US airline industry is only ever one crash or one terrorist incident away from total crisis, though, and this is the one thing that Delta seems to have forgotten.  One day it may wake up and need all those lost customers.