Marriott Rewards devalues again via category creep
Links on Head for Points may pay us an affiliate commission. A list of partners is here.
Marriott Rewards has announced, via its members blog, that the annual re(de)valuation of its reward categories will happen on 8th April.
Marriott undertook a brutal shake-up of its programme last year, with the introduction of a new Category 9 costing 45,000 points per night. At the time, only 14 hotels were in Category 9 – that will now jump to 30.
In total, over 800 hotels rise a category and only 200 fall. Many of the 200 are in places that would not be top of your tourist list at the moment, such as Egypt.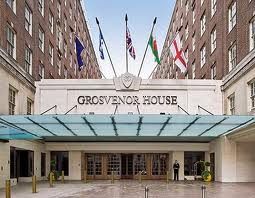 Loyalty Traveller put together a chart which shows clearly how Marriott has been devaluing by stealth in recent years.
Back in 2010, just 22 hotels globally were in Category 7. Now that number has gone up by over 1,000% to 257!
Similarly, the number of Category 6 properties rose from 154 to 352. At the other end of the scale, the number of cheap Category 1 hotels fell from 288 to 189 over the same four year period.
If you participate in the Marriott MegaBonus promotions, which offer a free night certificate for completing two stays, you have been particularly hard hit.
These certificates are usually valid at Category 1-4 hotels only. In 2012, 82% of Marriott properties globally were Category 1-4. That has now fallen to 66%.
If you are currently planning a Marriott redemption, you should aim to book before April 8th to lock in the old rates. The link in the first paragraph contains a chart listing the hotels which are moving around.
Is this all down to the improving economy?
It is tempting to put these continuing devaluations among hotel programmes down to the improving economy. However, the simple truth is that room rates and occupancy levels are still not back to 2007 levels, and in 2007 room redemptions were far cheaper across all chains.
Part of the inflation is points inflation, primarily down to crazy credit card sign-up bonuses in the US. (The 10,000 points offered on the UK Marriott credit card won't cause any global ripples, I promise you!) There is also, I think, a tipping point in many schemes where the number of unredeemed points in circulation is out of line with rooms available.
Marriott, of course, has not done anything as drastic / crazy as Hilton did last year, when they doubled the price of some high-end redemptions. As the numbers here show, though, you can still achieve aggressive devaluations by semi-stealth.
For my money, the current 'soft spot' across the industry is IHG Rewards Club and the 50,000 point cap on InterContinental redemptions. It already looks generous compared to, say, the 35,000 points required for a Holiday Inn Express in London. Let's see what 2014 brings.
(To see our complete list of all current hotel promotions for the major chains, click here to visit our 'Hotel Promos' page or use the link in the menu bar at the top of the page.)