Take care …. Amex Travel selling 'non-earning' airline tickets
Links on Head for Points may pay us an affiliate commission. A list of partners is here.
One of the strong points about British Airways Executive Club is that all fares, wherever you buy them, earn you the standard level of miles and tier points. The only exceptions are fairly obvious exclusions such as discounted staff tickets.
Whether your BA ticket comes from ba.com, a travel agent or Expedia, you can be certain that you will get the miles you expect. Compare this to the hotel loyalty programmes, where there is a very high chance that you will not receive anything (no points, no stay credit, no elite benefits) if you do not book direct or via a corporate travel agent.
When booking airlines other than BA, though, you need to be careful.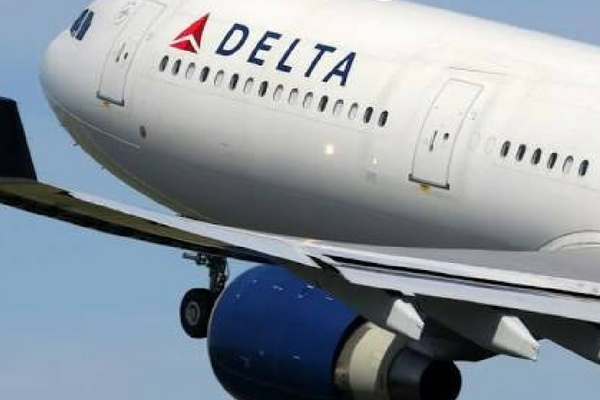 A Head for Points reader recently booked an expensive ticket on Delta to fly to the US. He booked it through American Express Travel, because they were offering bonus Membership Rewards points at the time.
Our reader is a smart cookie, though, so before he booked he specifically asked Amex for the underlying ticket class – in this cash 'V' – to ensure that he received full miles and 'EQM's' (the Delta equivalent of tier points). This was vital as this flight was necessary for him to retain his Delta status.
All seemed fine and our reader took his flight.
He was VERY surprised to find, after the flight, that he only received 25% of the miles and EQM's he was expecting. This meant that he would not be able to retain his Delta status.
He contacted Delta and was very surprised to learn that American Express Travel had – with no warning – sold him an 'unpublished fare'. This is a ticket which is sold under an exclusive contract between the travel agent and the airline, and is sold to the travel agent at a deep discount. Note, though, that our reader had paid the same price for his flight as Delta was charging on its own website.
Since September 2012, Delta has refused to give full mileage and tier point credit on unpublished fares. Many other airlines have a similar policy.
The key thing to note here is that it was impossible for the person buying the ticket to know this. The ticket was issued in V class which is a standard Delta ticket class earning full mileage. He paid the same price as a V class ticket was selling for on the Delta website.
A trail of emails to Delta and back have resulted in no change – they refuse to credit our reader with the additional status miles he needs to retain status.
American Express has offered to credit him with enough Membership Rewards points to make up for the miles he missed out on. This does nothing, however, to help him retain his status.
And the moral of the story is ….
Well, if you are flying with British Airways, it doesn't matter. Any fare you can buy commercially will earn you the expected miles and tier points.
For other airlines, especially US, you need to be careful if you are buying a ticket when you are in need of the miles. Buying, say, an 'Expedia Special Fare' may be asking for trouble, as may buying a 'hotel and flight' package from an online travel agency.
As this example shows, even if the price AND fare class exactly match what the airline is selling directly, there is still a risk that you will not receive what you are expecting.