How I stayed in Paris for free and why I don't write about Best Rate Guarantees
Links on Head for Points may pay us an affiliate commission. A list of partners is here.
I reviewed my Junior Suite at InterContinental Le Grand in Paris (photo below) three days ago.  Very pleasant it was too – as it should have been, given the €690 per night price.
Luckily for me, I didn't pay for it.  The room was comped under IHG's Best Rate Guarantee programme.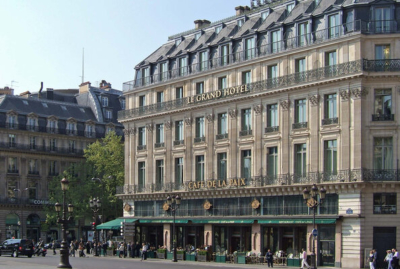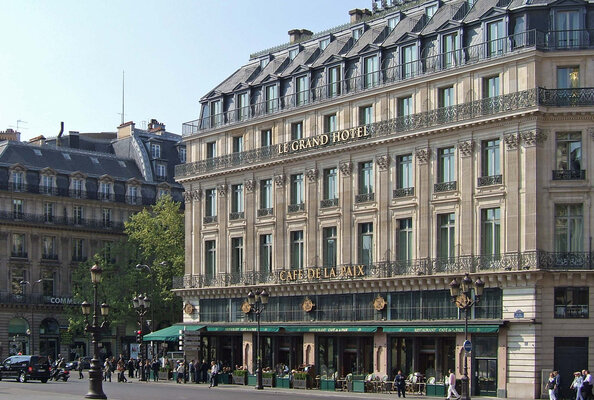 Most of the major hotel chains operate a Best Rate Guarantee.  These generally work along the lines of 'if you find a cheaper price outside our website for the same room, we will ….' with benefits including price matching, price matching with an extra discount or (in IHG's case) giving you your first night free.
Unfortunately, Best Rate Guarantee programmes are a HUGE can of worms.  Some hotel chains let you claim before you book, which is fine.  You point out a cheaper room elsewhere, the chain checks it and then allows you to book your room directly with them, usually for an extra discount.  There is no risk to you.
More often, though, a hotel chain insists that you must book and prepay your room before you claim.  They will then often use the most pathetic pieces of small print to deny your claim. 
hotelhomepage.com offers 2pm check-in whilst Expedia is £50 cheaper but advertises 2.30pm check-in?  Your claim is denied. 
hotelhomepage.com says a room has a double bed whilst Expedia is £50 cheaper but says the room has a king bed?  Your claim is denied – even though it is actually the same bed, just wrongly described on one site.
Even if your claim is valid, you are still at risk.  With InterContinental, you need to email your claim.  It takes them at least four hours to reply – which is better than last year, when it took a couple of days.  If the deal disappears from the competing site in that time, your claim is denied.  Sometimes the agent cannot find the competing rate even if it is there, if the site is unfamiliar to them.
Because there is quite a high risk to Best Rate Guarantee claims, I have not written about them much.  I do not want to be responsible for readers being out of pocket if their claim is turned down.  I will discuss some of the more sensible Best Rate Guarantee chains in a forthcoming post in a couple of weeks.
With InterContinental Le Grand, though, I got lucky.
IHG usually stops selling non-refundable rooms in the last week before arrival.  This means that you no longer have any risk, since the cheapest room you can book is fully cancellable anyway.  If you can then track down a cheaper room online, IHG will give you your first night free.
If your stay is only for one night, as mine was, your full stay is therefore free!
I did manage to find a site selling LeGrand cheaper (I will not name that site here).  It takes time, though – you won't find it cheaper on Expedia.  You need to seek out niche travel sites where the hotel thinks it can sneak out rooms without IHG noticing!  And you will rarely find the same deal on the same site twice, as IHG then starts flexing its muscle with the property.
Even then, it is not all plain sailing.  Once IHG has confirmed that your cheaper rate qualifies, it contacts the hotel and tells them not to charge you for your stay.  Fairly often, the hotel fails to respond to these emails from IHG.  In these circumstances, IHG tells you to pay the hotel directly and then reclaim your money from them.
Three weeks after my stay, I am still waiting for €690 from IHG.  I have no doubt that they will pay me – I have their promise in writing in a number of emails – but at the moment I am out of pocket and have had to settle the credit card bill already.
The upside of this, of course, is that the stay counted as a Qualifying Stay on my IHG Rewards Club account and netted me 15,000 points!
The IHG Best Rate Guarantee application form is here.  You are VERY strongly advised to read the terms and conditions – and make sure you understand them – before making a claim.  One key point is that the competing website must be selling the room in the same currency as the IHG site – it is very hard to claim against, say, Dubai hotels unless you find a site which prices in Dirham by default.
---
IHG One Rewards update – January 2023:
Get bonus points: Click here for our article on IHG's '2k Every 2 Nights' promotion, which runs from 9th February 2023 to 14th April 2023. You can register here.
New to IHG One Rewards? Read our overview of IHG One Rewards here and our article on points expiry rules here. Our article on 'What are IHG One Rewards points worth?' is here.
Buy points: If you need additional IHG One Rewards points, you can buy them here.
Want to earn more hotel points? Click here to see our complete list of promotions from IHG and the other major hotel chains or use the 'Hotel Offers' link in the menu bar at the top of the page.