Easy Star Alliance Gold via Aegean going away …. is it still worth using them?
Links on Head for Points may pay us an affiliate commission. A list of partners is here.
Tiny Greek airline Aegean has a disproportionately high importance to frequent flyers.  For the last few years it has offered – by a huge margin – the easiest way to earn Gold status with Star Alliance and thus get lounge access and other privileges across 27 major airlines.
I wrote about the Aegean deal here.  Effectively, if you earned just 20,000 Aegean miles – possible with one return long-haul business class flight on ANY Star Alliance airline – you got Star Alliance Gold status FOR LIFE.  Except it wasn't really 'for life', it was just for as long as Aegean didn't change the rules of the scheme.  Now they have.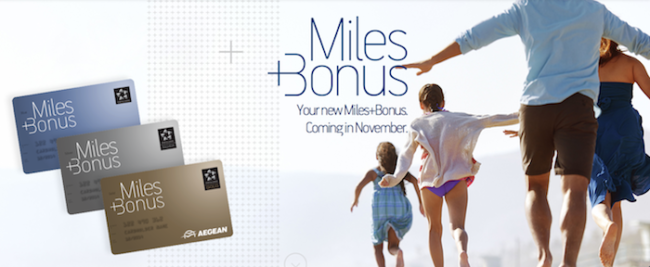 Aegean has launched a special website to outline the new 'Miles and Bonus' scheme.
The key changes from the point of view of a non-Aegean flyer are:
The new rules kick in from November 24th.  Until November 24th, you can still earn status under the old scheme.  If you have a long-haul Star Alliance business class – or a couple of economy – flight before then you should see if it would be enough to trigger Gold on the current criteria.
The requirement to requalify for status every year
New requirements for Gold status
Family accounts for Silver and Gold members, allowing up to SIX people to pool their miles – this could be attractive
Achieving Gold will now require:
24,000 miles in a 12-month period, as long as you fly 4 Aegean or Olympic sectors
48,000 miles if you fly exclusively with other Star Alliance airlines
It not clear if you can do this from a standing start.  When you hit Silver (which requires 12,000 miles and 2 Aegean flights or 24,000 miles otherwise) do your tier miles reset?  If they do, this makes achieving Gold even harder as you would need 24,000 for Silver AND a further 48,000 for Gold on top.  And what happens to your 'excess' miles on hitting Silver?  Do you lose them all or do the 'spare' status miles carry over?  We simply don't know yet.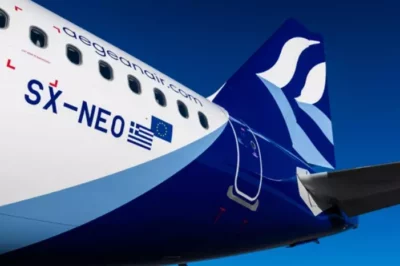 However, retaining Gold is easier:
12,000 miles in a 12-month period, as long as you fly 4 Aegean or Olympic sectors
24,000 miles if you fly exclusively on other Star Alliance airlines
The website says that you will also be able to PURCHASE tier miles if you are short of the numbers shown above.  It is not clear how many you can buy or how much they will cost.
Note that the '12 month period' runs from 'the date of your earliest recorded flight activity'.  It is not based on calendar years.  As with the British Airways scheme, this can create problems for couples – you could take exactly the same flights but, because of different year-ends, one could obtain status and other could miss out.
Here is the earning chart for tier miles on Star Alliance flights.  This confirms that business class flights earn 200% of miles flown.
After November 24th, you will STILL be able to earn Star Alliance Gold by flying just 24,000 miles in Business Class (two returns to Asia or California).  Retaining it would require just 12,000 flown miles in Business Class – as you earn 200% of miles flown – which is just one long-haul return flight of 12 hours or so.
Whilst I have not gone through all of the earning charts in detail, my gut feeling is that this is still the easiest way to earn Star Alliance Gold.  Lufthansa, for example, requires 100,000 status miles – and they credit far less than 200% of miles flown in business class on many Star Alliance airlines if you are not on a fully flexible fare.
On the other hand, Lufthansa and Turkish give Gold status for two years.  If you were planning a lot of Star Alliance flying within a short period, it might be more beneficial to focus on a scheme where you would end up with 2 years of status rather than one.
If all of your Star flying is on one airline, it may also be an easier deal to focus on Silver with that airline rather than Gold with Aegean.  You would, after all, get lounge access at Silver level with the airline that issues your Silver card.
Burning also becomes an issue for the first time
In the past, the Aegean redemption table didn't matter much.  If you were only crediting 20,000 miles to them as a one off, it didn't really matter if you could ever use them.
Going forward, you will need to credit at least 24,000 miles to Aegean annually to retain Gold.  This means that you will start to build up a substantial miles balance with them.  Issues such as miles expiry, cancellation fees, ease of award booking and the pros and cons of their redemption table suddenly become important.  There is no 'right' answer to whether a particular redemption chart is good or bad – it depends on how and where you would redeem.
As we don't have all of the details yet, there is no definitive answer as to whether Aegean is still worth the effort.  I get a feeling that it might be, especially if you can buy tier points to help you retain status.
If you are prepared to fly down to Greece for a weekend break once a year to get in your four Aegean or Olympic flights, I would say that it definitely remains a great deal – you would be able to retain Star Gold annually with just 12,000 tier miles which is just 6,000 flown miles in business class.
I will return to this topic once the new scheme is launched and we have all of the details.