redspottedhanky adds booking and postage fees – where should you book now?
Links on Head for Points may pay us an affiliate commission. A list of partners is here.
Many of you will have received an email from redspottedhanky.com last night advising that they are introducing a £1 booking fee and a £1 postage fee for all train ticket bookings.  This was, in some ways, inevitable since Atos – the parent company – must have been swallowing heavy losses on the business.  It has spent a lot of money on promotion and, once you account for credit card and postage costs, would not have been making much money per ticket sold.
Later in the year I will do another full analysis of the best ways to book.  In the meantime, it is worth summarising the key points to consider.  This is the decision tree I would follow when booking a train ticket.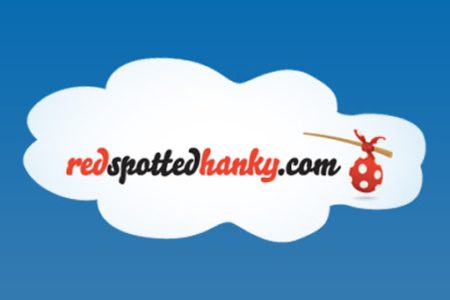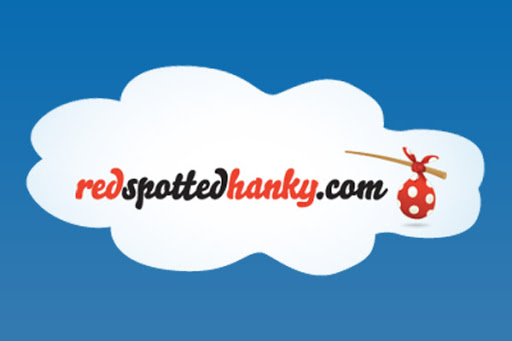 Question 1: Does the train company I am using offer a discount for booking with them?
Some operators, including East Coast, offer a discount on their non-flexible fares for booking directly with them.
With East Coast, this is 10% – and you still earn loyalty points (no credit card fees, no booking fee, £1 postage)
With Cross Country, you save 10% for booking direct (no credit card fees, no booking fee, £1 postage or, shockingly, £1 to collect from a ticket machine at the station)
Virgin Trains does not offer a discount but does offer 2 Flying Club miles per £1 or 2 Nectar points per £1 spent on Virgin Trains tickets.
First Great Western, First Hull Trains, Scot Rail and First TransPennine Express also offer 2 Nectar points per £1 spent.
The train operator sites generally carry modest, or no, credit card fees, booking fees or postage fees. This means they are likely to offer the best overall deal.  First Great Western offers free postage, no booking fees and no credit card fees AND 2 Nectar points per £1, for example.  However, as you will see below, their sister company FirstTransPennineExpress beats this by ALSO offering 1% TopCashback on top.
Question 2: Should I use an independent train booking site?
If your train company does not offer any special discounts or loyalty points, you may want to consider the independent booking sites. In general, though, they are a poor deal.  redspottedhanky now falls into that category as well.  Let's look quickly at the policies of the major booking sites:
thetrainline.com
1.5% TopCashback, £1.50 booking fee on a return trip, 2% credit card fee. Postage is free, however. Result = waste of space.
traingenius.co.uk
2.1% TopCashback or they award Avios via the estore. The Avios earnings rate is 2 per £1 spent, so you effectively get 1.5%-2% back that way. £1.70 postage. 2% fee for credit card purchases. There is a £1 booking fee. Result = waste of space. The cashback or Avios reward will be offset by the loss of credit card points, and it is especially poor if you need your tickets posting.
raileasy.com
2.1% TopCashback. Postage is £1.50 with a shocking £2.50 booking fee AND a shocking 4.9% credit card fee! Card fee is reduced to 2.5% on orders over £200. Result = speechless. Anyone caught using this company should be sent to their nearest medical professional.
mytrainticket.co.uk
NO TopCashback, 2% credit card fee, £1.50 booking fee. At least postage is free. Result = pretty bad.
redspottedhanky.com
NO TopCashback, no credit card fee, £1 booking fee, £1 postage fee.  Result = pretty bad.
It is difficult to recommend any of the third party booking sites now that redspottedhanky has introduced fees.
Question 3: Should I book with another train company on their website?
Now that all of the independent booking sites charge fees, the train company websites are looking a lot more attractive.  Here are the cashback rates on offer (based on being a TopCashback premium member):
Gatwick Express 4.2% (GE only)
First Hull Trains 3.15% (FHT only) plus 2 Nectar points per £1
East Midlands Trains 2.62% (EMT) or 1.05% for non EMT trains
South West Trains 2.5% (SWT only)
First TransPennine Express up to 4.7% (1.05% for non FTP trains) plus 2 Nectar points per £1
Assuming you are not travelling with the train companies listed above or with a train company which offers a special discount for booking on its own site, First TransPennine Express seems to be the best deal.  You get 1% cashback, you get 1% in Nectar points and there are NO credit card fees, booking fees or postage fees.
If you don't have a Nectar card, East Midlands Trains would be just as good.  1% cashback via TopCashback plus no credit card fees, booking fees or postage fees.
Don't forget your Tesco vouchers
redspottedhanky is a Tesco Clubcard partner. You can redeem your Clubcard vouchers for double their face value in redspottedhanky vouchers.
This is not the best use of Clubcard vouchers, especially now that RSH has brought in fees, but if you have some spare and do not necessarily need extra Avios or Virgin miles, it is worth considering.
You can also redeem American Express Membership Rewards points for East Coast gift codes at 0.6p per point. The gift codes are issued instantly so you can book immediately.
Finally, if you use the East Coast line, ignore everything written above.
If you book a lot of train tickets and use the East Coast line, I would – regardless of cashback – recommend that you book ALL of your travel via the East Coast website.  The reason is that East Coast Rewards is a VERY generous loyalty scheme as long as you redeem your points for travel on East Coast.  You can get up to 15% of your spending back in free East Coast travel!  I won't go through all the numbers again now but the key points are discussed in this article.