Back in August I reported on the rumours that British Airways was about to start allowing the pre-ordering of food in Club World and First.  This has now become a reality with the service set to launch on December 1st.  World Traveller Plus is also to be included.
This is NOT a version of the Singapore Airlines 'Book the Cook' service. Singapore allows you to pick from a substantial range of meals – there are 20 different main courses available for a First Class passenger departing London, including lobster thermidor – so you know that you will be getting something you want.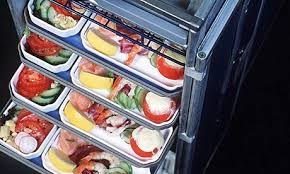 With the new BA scheme, you will only be able to choose from the standard menu for your flight.
Today is the first day that you can pre-order a meal via ba.com.
The initial batch of routes will be:
Las Vegas (Heathrow departures)
Phoenix
Rio de Janeiro
Vancouver
Dallas
Seattle
More routes will be added in 2015.  You can book from 30 days before departure until check-in opens.  If all has gone to plan, if you are flying these routes between 1st December (the launch date) and 18th December (30 days from today) you should find an option to select your main course available via 'Manage My Booking' at ba.com.
My initial concerns about this scheme remain.
It is a logical conclusion that British Airways will now be able to reduce the number of spare meals loaded for other passengers who have not selected a meal, reducing the chances that they will be able to have their first choice.
Rather like pre-selecting seating, you are likely to find that you will HAVE to pre-select your meal – whether or not you like picking your food weeks in advance – because the chance of getting what you want onboard has shrunk.
This leads to another question …. would pre-selecting your meal in World Traveller Plus or Club World stop you being upgraded? At present, it is BA policy not to upgrade passengers with a special meal request.  This may or may not end up also applying to passengers with pre-ordered meals.
Let's see how it goes.  We should get the first pieces of feedback in the next few weeks.
(Want to earn more Avios?  Click here to see our latest articles on earning and spending your points and click here to see our list of current Avios promotions.)