Closure of East Coast Rewards now confirmed – what should you do?
Links on Head for Points may pay us an affiliate commission. A list of partners is here.
If you are a member of the East Coast Rewards train loyalty scheme you will have received an email yesterday confirming that the scheme is being closed on February 28th.  The franchise is being handed over to a Stagecoach / Virgin consortium.
The new team will be awarding Nectar points instead as currently happens with West Coast and the various First Group franchises.  This is a very poor deal which effectively returns a fixed 1% of your spend.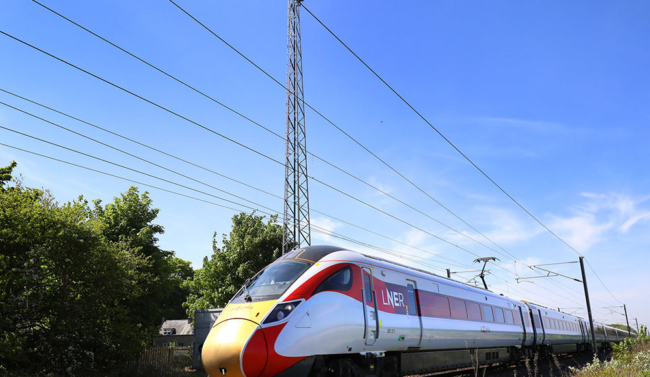 Existing East Coast Rewards members have two options:
Redeem before February 28th via East Coast Rewards
or
Wait until March when Virgin Trains East Coast will make you an offer (in Nectar points) for your existing East Coast balance.  If you don't like this offer, you can continue to redeem for the current selection of East Coast Rewards items until September 30th.  Note that ALL TRAVEL must be completed by September 30th.
So, a bit of a dilemma.
There is no doubt in my mind – none at all –  that the offer of swapping your balance for Nectar points will be derisory compared to the value you would get for redeeming for East Coast train tickets.  The value will probably be similar to what you receive today if you choose to redeem East Coast points for shopping vouchers, ie rubbish.
However, we have no idea what sort of availability Virgin Trains East Coast will offer from March 1st.  It is possible that they will restrict train ticket redemptions to just a handful of seats on a handful of trains every day, compared to the pretty generous availability that East Coast has at present.
The instructions are pretty vague:
"Virgin Trains East Coast will contact all members of the existing East Coast Rewards scheme from 1 March to provide information on Nectar and how they can redeem their existing Rewards Points or convert them to Nectar points."
Your options are therefore effectively:
Redeem by February 28th (for travel up to 12 weeks ahead) and take advantage of decent East Coast availability
or
Gamble that Virgin Trains East Coast will continue to offer good availability for redemptions booked later in the Summer, with the risk that you will not be able to find seats and end up taking a derisory offer of Nectar points instead
I will certainly need some East Coast train tickets to visit the Yorkshire Coast over the Summer.  These trains will not open for booking until May so I must throw myself on the mercy of Virgin Trains East Coast availability.  I don't see much point in having a 'free' day out in, say, York in Spring just for the sake of it.