How Rick used his Avios for a round-the-world trip before devaluation
Links on Head for Points may pay us an affiliate commission. A list of partners is here.
Practical 'how I used my miles' stories seem to be popular with HFP readers, so when reader Rick sent an email to show me a complex trip he had booked, I asked if I could run it as an article.  I have edited it so please blame me for any errors!  Remember that most of the Avios prices quoted in this article will increase on April 28th.
"I wanted to let you know about a trip I've booked – to travel around the world – just in case anyone is stuck with ideas of what to do with their Avios points and, in my case, 50,000 American Airlines miles …
With the Avios devaluation on the way, I thought I would try and make the best use of the points that I have. I have more than two weeks of vacation to use and the original plan was to visit Japan for the first time.  It turned into a round-the-world trip!
I had 53,000 American miles and 130,000 Avios points. My initial idea was to use the AA miles to go from Helsinki to Tokyo with Finnair in business class (avoiding UK taxes), and then backtrack with Avios, using Japan Airlines or Cathay, ideally stopping off at Doha for a couple of days, and then back to England.
That was the initial idea.  This is what happened in the end:
I didn't have enough AA miles in my account to fly from Helsinki to Tokyo in business class.  I was preparing to book an economy seat when I started playing around with a few other destinations.
I discovered that I could fly from London to Dubai in a Qantas A380 in business class for just 30,000 AA miles plus a couple of hundred pounds of charges.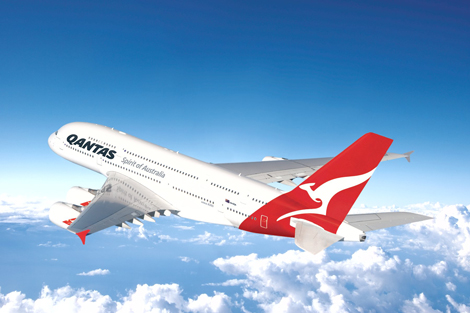 However, as the American Airlines scheme is region based, you can add on segments within a region for minimal cost. With Newcastle being my closest airport, adding on a free NCL to LHR domestic flight would have been the obvious choice.
I had a better idea.  I had, separately, been planning a trip to Athens.  Athens to Dubai via London priced at just 30,000 American Airlines miles plus £89.   I pay less tax and I get a flight to Athens in Club Europe as well as my Qantas flight.
That gets me to Dubai.  There are loads of daily flights between Dubai and Doha – I can pay for one of these in the future or do a 4,500 Avios redemption on Qatar.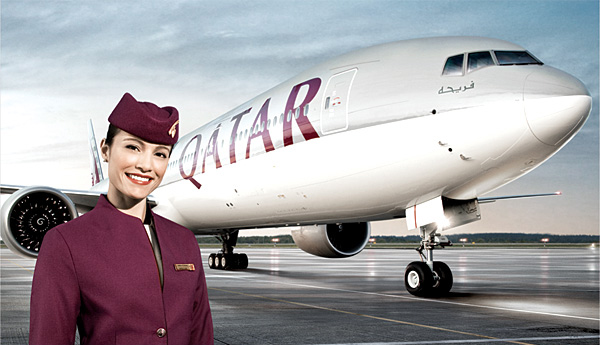 I would then need to get to Tokyo from Doha. I've not been to Beijing before, and I discovered that you can now enter Beijing visa free for 72 hours. And the cost – in Avios points – of flying Doha to Beijing to Tokyo is only 10,000 more than the direct Doha to Tokyo.  So, it would be stupid not to go via Beijing? Right? I've not been to Beijing before either.
Doha to Beijing in business class on Qatar is 40,000 Avios points plus £110.  It is 20,000 Avios points plus £30 to get from Beijing to Tokyo, in business class, with Japan Airlines.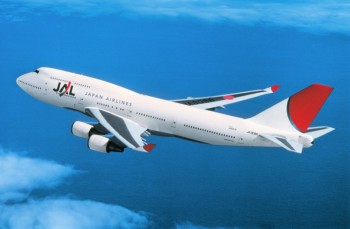 Job done.  I had my original plan of a week in Japan and a few days in Doha, and I had managed to add a few days in Athens and a few days in Beijing too.
Now I needed to get back home. Or rather Estonia, as I'd like to attend a conference in Tallinn next spring.
I had 23,000 American Airlines miles left. Playing around with the AA system, and knowing that you could have multiple US segments and multiple European segments,  I managed to book Honolulu to Los Angeles to London to Helsinki to Tallinn (all economy) for the princely sum of 20,000 American Airlines miles and £31.90. I kid you not.
And, of course, there are plenty of Japan Airlines flights from Tokyo to Hawaii.
So, a ten day trip to Japan and Qatar has turned into a three week trip with extra visits to Greece, LA and Hawaii:
Newcastle to Athens in economy class – 10,000 Avios plus £18, flying BA
Athens to London to Dubai in business class – 30,000 AA miles plus £89, flying BA and Qantas
Dubai to Doha – to book
Doha to Beijing in business class – 40,000 Avios points plus £110, flying Qatar
Beijing to Tokyo in business class – 20,000 Avios points plus £18, flying Japan Airlines
Tokyo to Honolulu in business class – 40,000 Avios points plus £60, flying Japan Airlines
Honolulu to LA to London to Helsinki to Tallinn in economy class – 20,000 AA miles plus £32, flying AA and Finnair
…. and fingers crossed, I'll get to the conference with a couple of days to spare too :)"
(Want to earn more Avios?  Click here to see our latest articles on earning and spending your points and click here to see our list of current Avios promotions.)