Win a fantastic trip to Los Angeles for 1-3 people with Air New Zealand and HfP
Links on Head for Points may pay us an affiliate commission. A list of partners is here.
Today I am launching a fantastic competition in association with Air New Zealand.
One lucky Head for Points reader will win their choice of 1, 2 or 3 seats to Los Angeles, flying on the revolutionary Air New Zealand Economy Skycouch.
What is a Skycouch? Why could you win 1, 2 or 3 seats?! Read on to learn more!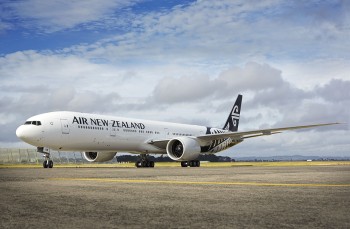 About Air New Zealand
Founded in 1940, and celebrating its 75th anniversary this year, Air New Zealand is the national flag carrier. It flies to 25 domestic and 26 international destinations, covering 15 countries.
The airline has been a member of Star Alliance since 1999.
Named 'Airline of the Year' in 2010 and 2012 by Air Transport World, Air New Zealand offers a daily flight from London Heathrow to Los Angeles using new Boeing 777-300 aircraft. From there, the flight continues to its home base of Auckland.
Air New Zealand sells tickets for the London to Los Angeles flight on a stand-alone basis. The London aircraft offer a three class service of:
Economy, including the patented Economy Skycouch
Premium Economy, featuring the impressive Premium Economy Spaceseat, a substantial step up from the BA and Virgin premium economy options in my view, and
Business Premier
In the current Air New Zealand sale, which ends on 23rd September, prices start at £449 for Economy, £870 for Premium Economy and £2,327 for Business Premier.
I will be looking at the Air New Zealand product in detail over the next couple of weeks.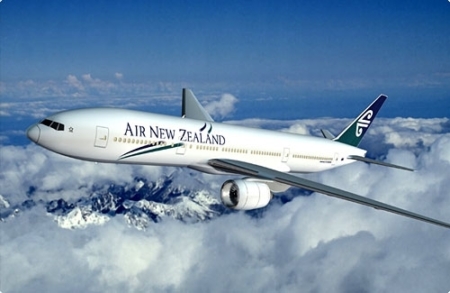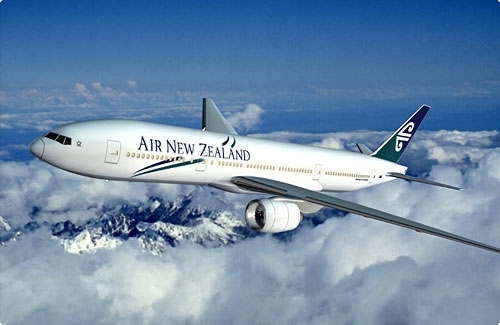 What is a Skycouch?
The Economy Skycouch is a unique product designed by Air New Zealand. It allows a 3-seat block of economy seats to be converted into a couch measuring 74cm x 155cm.
I look at the Skycouch in more detail in another article today. Rather than explain it again here, take a look at the GIF below which makes it clear how it works: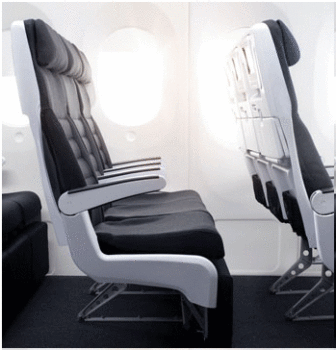 Clever, yes?  There is also a short video you can watch here.
If you are travelling alone, as a couple or as a family (two adults and one child or one adult and two children) in Economy, you can upgrade your seat to an Economy Skycouch. The costs are outlined in my other piece today.
You can learn more about the Skycouch on the Air New Zealand website here.
What can you win?
Thanks to Air New Zealand, we are giving away a trip from London Heathrow to Los Angeles on the Air New Zealand Economy Skycouch.
What you do with the Economy Skycouch is up to you!
If you win, you have the following choices:
You can go to Los Angeles by yourself, and stretch out on the whole Skycouch
If you want to bring a friend or partner, you can share the Skycouch and benefit from an empty middle seat (in seat mode) and the couch for when you want to relax
If you want to travel as a family, you can bring your partner and one child or travel as one adult and two children.
It is entirely up to you what you do with the prize. Whether you want to travel alone, as a couple or as a family, Air New Zealand will fly you to Los Angeles and back for free, including all taxes and charges.
What is the small print?
To see the full terms and conditions, click on the link in the entry form below. This is a summary and the official rules take precedence:
The prize consists of three seats in Economy, seated on an Economy Skycouch row, between London Heathrow and Los Angeles
The winner will receive exclusive use of all three seats, irrespective of whether they choose to travel alone, as a couple, as one adult and one child, as two adults and one child or as one adult and two children. For clarity, the prize is NOT available for a group of three adults.
The prize is only valid on the daily directly operated Air New Zealand service. No alternative routings or carriers are allowed.
Tickets are strictly non-transferable. The winner MUST be one of the passengers and all tickets must be booked for travel together in both directions.
There is no guarantee that Air New Zealand will be able to offer you the exact dates you request. Flexibility may be required, especially at peak periods. Tickets must be booked at least one week in advance of travel.
The winner must confirm the name(s) of his/her guests (if any) at the time of booking and no changes can be made later.
You must travel between 1st October 2015 and 18th August 2016. All travel must be completed by this date.
You are responsible for arranging transfers, accommodation, visas, innoculations, insurance etc for your trip
You will not have to pay any taxes or charges for your tickets
Your tickets will not earn any frequent flyer miles or status points
Because this is an especially generous prize, the competition is going to remain open for three weeks.
How to enter
I am using the same entry system that I have used the last few competitions.
You can have up to THREE entries in the competition:
You receive one entry automatically when you complete your email address (this remains private and will NOT be used by Head for Points for any other purpose.)
You receive an additional entry if you join the Air New Zealand email list. This allows you to keep up to date with sales and promotions from Air New Zealand to Los Angeles and Auckland. You can unsubscribe at any point by clicking on the 'unsubscribe' link in every newsletter they send.
You receive an additional entry if you tweet a link to the competition (please use the 'link your account' option to ensure it tracks properly)
The rules
You can see the detailed rules by clicking on 'Terms and Conditions' in the entry widget. In summary:
You must be 18 years old
You must be a resident of the United Kingdom
Entries are limited to one submission form – which will get you up to three entries in the draw – per household
The competition closes at midnight, London time, on Sunday 27th September
The winner will be selected automatically by the software which collates the entries. The winner will be contacted by email and must confirm their details, including their UK residency, within 48 hours.
Remember that the winner must be one of the passengers – you cannot gift the prize to another person
If you cannot see the entry widget below, please click here and you will be directed to a special website to enter.
Good luck. The winner will be announced on Head for Points in late September.