Bits: 100% bonus buying United miles, a follow-up to our Conrad Maldives review
Links on Head for Points may pay us an affiliate commission. A list of partners is here.
News in brief:
Flash sale on buying United MileagePlus miles
The United Airlines programme, MileagePlus, can still offer good value on certain routings as my article on Brad's round the world trip pointed out.
United miles are tricky to earn in the UK.  They are not an American Express Membership Rewards partner, their own credit card rarely has a sign-up bonus and they have a poor conversion rate from Starwood of 2:1.
For just four days, United is running a flash sale when you buy miles.  You can get a bonus of up to 100%.
At the time of writing the deal is not live so I can't see the exact details, but the page you need to visit if you are interested is here.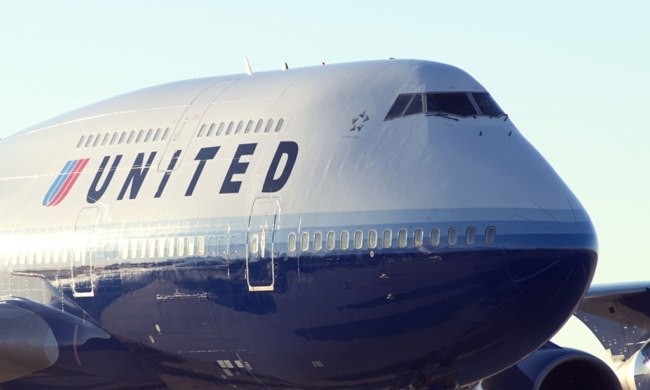 The cheap way to stay in a paradise island resort ….
After reading our fantastic review of a stay at the Conrad Rangali resort in The Maldives on Friday, one HfP reader reminded me of this fantastic story which I wrote back in 2012.  It was actually one of the first articles ever published on the site.
I thought it was worth repeating for pure entertainment value.
We've all been there, I think.  You have enough points to stay in a luxury hotel, but you are worried about the cost of food, drink and other extras once you are there.  One FlyerTalker had it all worked out ….
After she [my wife] saw the video of the room, she was happy to stay in the Coral suite [of the InterContinental Thalasso Bora Bora, clearly not a cheap place].  The main reason she would have liked to stay in the Coral is because of the kitchen.  When we first planned this trip, we had to figure out a way to make it affordable.  The best way to do this was to stay in the coral suite for the kitchen.
I contacted the hotel and asked if those rooms had a kitchen.  I was told yes but they didn't have any utensils in the kitchen.  I asked for specifics and they said they don't carry anything in the kitchen.  So we decided to pay for the extra luggage on the Tahiti domestic flight.  The $100 we spent on extra luggage for one of our fares went from 44 lbs. to 110 lbs.
As time got closer, I decided that I wasn't ok with staying in the Coral suite.  I wanted to stay in the OWB [over-water bungalow].  So here is what we did.  We purchased an electric burner from Best Buy.  We brought the burner, pans, cups, silverware, drink packets, a voltage converter, and 50 lbs of food.  We purchased box meals, chips, canned chicken/ham, peanut butter, jelly, tortillas, english muffins, mac/cheese, rice packets, turkey sausage links, soup, hot sauce, vegetarian food, protein powder, and other various items to be able to eat on the cheap while we there.  We ended up eating in for every meal except three while being there a week.  (Honey is not allowed)  We did purchase limes, cheese and loafs of bread from Tiare Market.  We spent less than $150 on food while we were there.  That includes the market and the few times we ate out.
I do have pictures of the outside of the Coral Suites but not the inside.  I also have a picture of all the food we were able to bring with us.  Feel free to PM me and I will send them to you.
Mind is well and truly boggled.