Bits: 2400 Avios from Tesco Wine, biometric passports for the US, Gett taxi app in 25 UK cities
Links on Head for Points may pay us an affiliate commission. A list of partners is here.
Some bits and pieces:
1,000 Clubcard points with £100 Tesco Wine order
TODAY (Sunday) is the last day to take advantage of the current Tesco Wine discount code worth 1,000 Clubcard points (2,400 Avios or 2,500 Virgin Flying Club miles) when you spend £100.
You will find full details here at Shopper Points.
In summary, you will get 1,000 Clubcard points using code XX44GG for a £100 order via the Tesco Wine site here. The Shopper Points piece today has all the small print. The offer ends tonight unless all of the codes have been used by then but everything was still working OK at 9pm last night.
Love Clubcard, don't collect Avios? You should be reading our sister site, Shopper Points (www.shopperpoints.co.uk), which covers the latest Clubcard and Nectar offers without any distracting frequent flyer talk! Why not check it out now?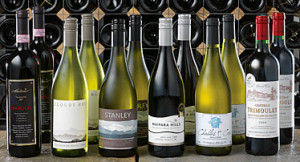 US immigration now insisting on biometric passports
If you are one of those people who does not renew your passport until the last minute, you should note that US immigration is now insisting on biometric passports as of last month.
From October 2006, all UK passports have been biometric. However, anyone with a passport issued between May 2006 and October 2006 may still believe that their existing document is valid for US travel when it is not. If you have had an older passport extended you may also be impacted.
Holders of old-style passports will need to obtain a full US Visa before travelling – or, more easily, apply for a new passport.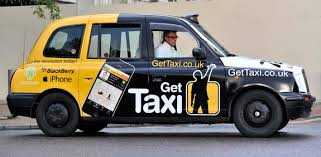 Gett now in 25 UK cities – and get £10 off
Gett, the London taxi ordering app, has been quietly expanding into other parts of the UK over the last year.
According to a press release I received on Friday, it now operates in 24 cities outside London. Your app will also get you a car in Birmingham, Leeds, Liverpool, Manchester, Glasgow, Edinburgh, Cambridge, Oxford, Reading, Milton Keynes, Slough, Bristol, Bath, Cardiff, Brighton, Hull, Bradford, Coventry, Nottingham, Portsmouth, Bournemouth, Newcastle, Leicester and Sheffield. The app is therefore more useful than you may think if you are not London based.
If you have not already signed up to Gett, you can get £10 credit off your first ride by using my refer a friend link here, or download the app directly and add code GTSZFWS. I get a free ride in return for referring you.