Heathrow Express raises peak times fares by 10% – and how to save money instead
Links on Head for Points may pay us an affiliate commission. A list of partners is here.
Heathrow Express has announced a series of ticket price rises which come into force next week.
The announcement was a little bizarre, to be honest.  The headline of the press release was "Heathrow Express to incentivise off peak travel".
Apart from the occasional plane spotter, most of the people heading to Heathrow Airport are planning to catch a plane.  I'm not sure how changing the Heathrow Express pricing structure is meant to "incentivise off peak travel" – I doubt anyone will be arriving at the airport two hours earlier than necessary just to save a couple of pounds on their train ticket.  Similarly, I can't see many arriving passengers camping out in Costa for an hour in order to save.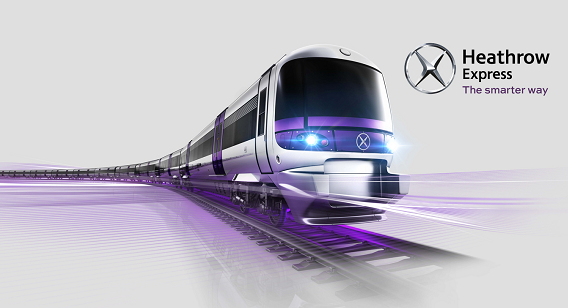 Starting on Monday, you will pay more if you buy your ticket on the day at the ticket office or via a ticket machine:
Standard class peak time (7am to 10am) tickets will increase from £22 to £24 for a single journey
Business class tickets will increase from £30 to £32 for a single journey – this price will apply all day
During the Summer (18th July to 31st October), an off peak 'bought on the day' ticket will be reduced from £36 to £25 return in Standard Class.  Heathrow Express has always discounted during the Summer, however, so there is nothing special here.
You can still save on Heathrow Express tickets:
Mastercard continues to offer a discount to its cardholders.  The link for your discounted Heathrow Express ticket is here.  This save £3 to £7 depending on whether you buy a single or return, Standard or First Class.
Children under 15 now travel for free on Heathrow Express.  This makes a substantial difference to the maths when you compare the train to a taxi.  As a family of four, we have increased our use of the Heathrow Express since this policy was launched a year ago, mainly when travelling at peak times on a Friday when I didn't want to trust the M4.
A range of Advanced Purchase tickets was introduced last year.  With 15 different Advanced Purchase ticket options, the range is baffling to put it mildly.  You can see the full list of prices here.  The bottom line is that tickets can be as cheap as £5.50 one way.  Combine that with the fact that children under 15 are free, and a family of four could get to Heathrow for as little as £11.
Heathrow Express has a special offer for 2 people travelling together – £54 return in Standard Class.  Full details are here.  You need to use promotion code DUOSAVER when you book.  If you are travelling in a group of three or more adults, see a deal for that here which saves 33% using Heathrow Express discount code 3RDOFF.
Don't forget that if you have a railcard (National Railcard, 16-25 Railcard, TFL Annual Gold Card, Senior Railcard etc) then you can also get a discount – my Mum gets 34% off with her Senior Railcard.  In a recent change, you can now use railcards online for full fare tickets.  You cannot use them to buy in the train.
You save 75% on full-fare Express Saver and Business First tickets if you work at Heathrow – see here.  However, this discount also applies to employees of airlines that operate out of Heathrow who have a valid airline photo ID card.  This means that if, for example, you work for British Airways at Gatwick, you are still entitled to 75% off your Heathrow Express ticket.  An easyJet employee would not as easyJet does not fly from Heathrow.
For details of how to earn Avios points or Heathrow Rewards points with your Heathrow Express ticket, take a look at my Heathrow Express master article here.