Bits: Lock in your holiday € exchange rate now, Etihad First Class lounge in Abu Dhabi open
Links on Head for Points may pay us an affiliate commission. A list of partners is here.
News in brief:
Lock in your exchange rate now if travelling to Europe this Summer
There is general agreement that the £ will drop if the UK votes to leave the European Union on 23rd June.  Many are predicting a fall to parity – 1:1 – which would mean a 20% drop in the value of the Pound against the Euro.
The £ has fallen by 5c in the last five days after a couple of opinion polls showed the 'leave' camp ahead' so this is not an unrealistic scenario.
If you are planning a holiday in the Eurozone which is not fully prepaid, you are looking at a potential 25% increase in the cost of your holiday.  A similar is expected against the US$ and other major currencies so you are not immune from the risk if you travelling further abroad.
A reader pointed out to me that Moneycorp allows you to reserve foreign currency via its website for collection up to a month in advance.  You do NOT pay in advance and there is no penalty if you fail to collect.  You are buying a free one-way option on the exchange rate.
Moneycorp is not at Heathrow but there are Central London branches where you could also pick up your money.  Alternatively, you could buy your currency now from someone else who offers a free buy-back guarantee which is valid beyond 23rd June.
Etihad First Class Lounge now – finally – open
Etihad has, after a series of delays which began to rival those of the Qatar Airways First Class lounge at the new Doha airport, opened the doors on its First Class lounge in Abu Dhabi.
There is a special page on the Etihad website describing it.
The access rules are a bit odd in that you cannot get access if you arrived in Abu Dhabi in Etihad First Class but are transferring onto a two class route which does not have First.  On the other hand, top tier Etihad members can always get in, unlike the Concorde Room at Heathrow which is blocked to a BA Gold.
Another oddity is that, like Qatar Airways, it is charging for the majority of spa and shave treatments.
The facilities do sound impressive though.  A bar with 75 premium spirits, a kids room with a Norland-trained nanny on duty at all times so you can leave your little 'uns in safety, a full gym (but no gym kit provided oddly), a cigar lounge, a clothes pressing service and a fine dining restaurant is just the start of it.
I have 80,000 Etihad miles to use, and I am tempted to use them towards a one-way First Class trip out of Abu Dhabi next time I am in the Middle East.  I have never covered Emirates A380 First for HfP so I may try to tie both together in the same trip.  I'll need to earn a few more brownie points from my wife before I'm allowed to disappear for a few days and do that though ……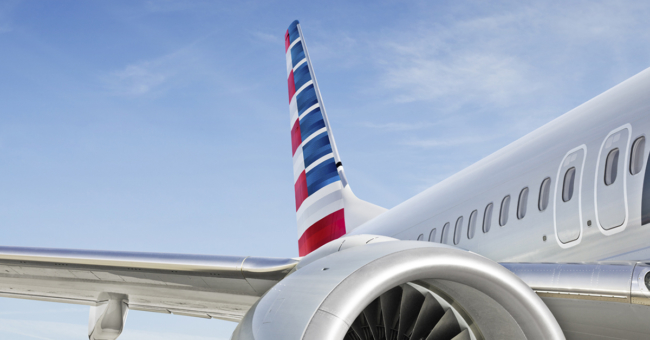 Massive changes to the American Airlines programme
American Airlines finally confirmed the details of its move to a revenue based loyalty programme yesterday.  Showing an astonishing lack of originality, it has simply copied the structure being used by United which was a direct copy of the one pioneered by Delta.  Who made it up at random, as far as I can tell.
The highlights are:
A new tier below Executive Platinum called Platinum Pro, mainly introduced to devalue the benefits of the huge number of Lifetime Platinum members that AA has
Revenue based earning from travel after 1st August (only applies to AA flights and not partner airlines)
Minimum spend requirements for elite status.  These apply to members globally – flights on partner airlines such as BA, which may make up the bulk of flights credited by a UK member to an AA account, will be given a nominal $ value unrelated to the real ticket cost.
I don't claim to be an expert on AA so if you want to know more I suggest you turn to the US frequent flyer sites.  This article is a good place to start.