Bits: mystery Supercard charges, LAN Madrid to Frankfurt deal back, Luxury Travel Diary deals
Links on Head for Points may pay us an affiliate commission. A list of partners is here.
News in brief:
Supercard – the small print we missed
I covered the relaunch of Supercard recently, the payment card which lets you charge foreign currency transactions to ANY Visa or Mastercard without incurring any FX fees.
You can download the free Supercard app and order a card here.
People are now starting to use their Supercard and a strange pattern is emerging.
When transactions are made, they are logged by the app along with the exchange rate used.  A few days later, Supercard is charging a separate – smaller – amount and calling it 'exchange rate difference'.
This is apparently the difference between the exchange rate on the day of the transaction and the date that it is cleared.  That said, I was under the impression that Mastercard locked the exchange rate on the date of transaction ….
Extra confusion comes from the fact that Supercard does not tell you which transaction these 'exchange rate adjustments' refer to.  If you are using it for business purposes, it will be difficult to reconcile the original transactions with the additional charges.
It isn't clear if Supercard gives you a credit if the exchange rate moves the other way.  The market has generally been one way over the last fortnight as we all know.  One reader was told by Supercard that he had 'saved £48' by using Supercard on a US holiday only to find an additional £50 of charges added on as 'exchange rate difference'.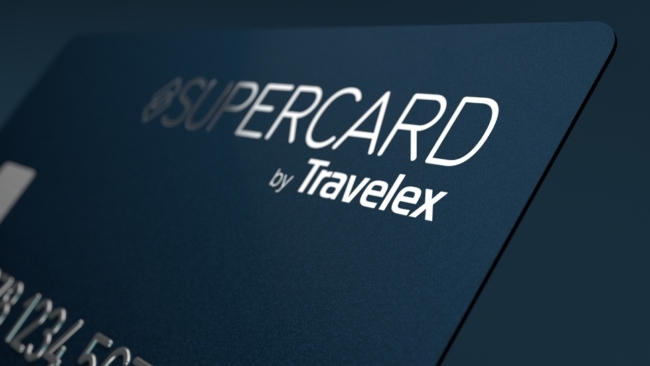 Fly Frankfurt to Madrid in LAN business class for £120
Last year I wrote an introductory piece on South American airline LAN. LAN is a oneworld partner so you can use Avios points to redeem for its flight from Madrid to Santiago, Chile.
It also has an impressive business class seat as you can see from that article and the photo below.
Few people know that the LAN flight from Chile does not terminate in Madrid. It carries on to Frankfurt.  This allows you to earn some British Airways tier points in style.  Why? Because you can buy tickets just for the Frankfurt to Madrid flight.
If you want to try out the very nice business class seat below, here are the current special prices available on certain days over the Summer as per the LAN website here:
Frankfurt to Madrid one-way – £120
Madrid to Frankfurt one-way – £101
Return trip – £179 irrespective of where you start
You will earn roughly 1,100 Avios points and 40 tier points for each segment. The flight is 2 hours and 40 minutes so you will get a decent amount of time to enjoy the LAN seat. Lounge access is also included.  You will be flying a Boeing 787 Dreamliner which a lot of people have not yet been able to experience.
The timings are not ideal, to be honest. The Frankfurt flight departs at 19.35 and lands in Madrid at 22.10. The Madrid to Frankfurt flight leaves at 15.10 and lands at 17.45.
There probably aren't many HfP readers who actually need to fly from Madrid to Frankfurt, or vice versa. However, if you are after some cheap BA tier points and fancy trying out a different airline then this is a fun deal.  You can book this on the LAN website here.
If you want to do a triangular trip from the UK to Frankfurt to Madrid to the UK or vice versa, remember that some Iberia flights to Heathrow are operated with long-haul A330 aircraft with flat beds in business class. You can redeem these seats using Avios and it would be an interesting comparison to do that flight and the LAN trip as part of the same journey.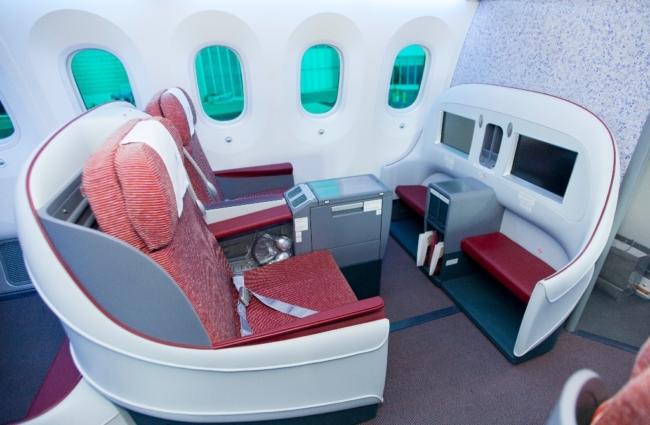 Luxury Travel Diary auctions
Finally, the Luxury Travel Diary site dropped me a line about another wave of its auctions closing this week.
Here is 7 nights in a villa in Mallorca which ends in a few days and is currently very lowly priced.  This 2 night beach break near Athens is also finishing very soon.  Looking further out, there are a batch of 2-night Paris hotel breaks in the system as well as a St Lucia holiday.  Not everything will work for you, either in terms of location, length or dates, but you'll probably find something of interest if you poke around!