Almost all hotel loyalty programmes let you transfer you points into certain frequent flyer schemes.  What is far rarer is for a frequent flyer scheme to let you transfer your points INTO a hotel programme.
This didn't used to be the case.  If you go back a decade, Hilton HHonors had quite a few airline partners including American Airlines.  Over the years the deals have fallen away.
Booking hotels directly with your miles
Of course, many airlines let you book hotels directly using your loyalty points.  You can do this with your Avios points via the British Airways hotel portal which can be accessed here.
It is not the greatest deal.  You receive just over 0.5p per Avios point when you spend them on hotels this way.  More importantly, because these are third-party bookings, you are unlikely to receive any status benefits from the hotel.  You may not even receive points on your food and drink spend depending on the chain.  Some chains, eg Starwood, only give free internet if you book direct.
The other downside is that, because the number of Avios required is based on the cash price that night, there is no arbitrage.  On a busy night you will need more points.  This is not how the hotel loyalty schemes work.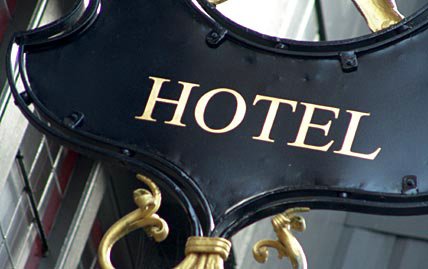 Lufthansa is up for a bit of everything. Lufthansa allows you to redeem miles at a truly shocking rate for Best Western gift cards.  It also has a hotel booking portal which works in an identical way to the Avios one.
Emirates has an odd scheme where you can redeem your Emirates Skywards miles directly for Marriott hotels, mainly in the Middle East, at fixed prices.  This does create some arbitrage opportunities but the list of properties is eclectic to put it mildly.  Here is the list of Marriott redemptions they offer.
Virgin Atlantic allows you to redeem your Flying Club miles for a selection of hotels offered by Kaligo.com.  I ran through the maths on those redemptions in this article.  There are also some hotels you can book directly with Virgin miles, including a week on Necker Island if you have 1.2 million miles to spend!
Direct transfers into hotel loyalty programmes
As far as I know, there are still four transfer options from mainstream European frequent flyer schemes:
Virgin Atlantic to Hilton HHonors
Full details can be found on the Virgin website here.  This was, two years ago, a fantastic deal.  You got 2 Hilton points per mile and I would have valued a Hilton point at 0.5p.  Hilton then devalued massively AND cut the Virgin conversion rate.
Today you will receive 1.5 Hilton HHonors points per Virgin Flying Club mile.    Based on my 0.33p 2016 valuation of a Hilton point, you are getting 0.5p of value per Virgin mile.  This is a pretty poor deal although, if you received the miles from business travel, you may be insensitive to that.
It is certainly a poor deal if you obtained your Virgin miles via credit card spend, Tesco Clubcard or American Express Membership Rewards transfers.  The only exception would be if you needed to top up your Hilton balance before a redemption.
Virgin Atlantic to IHG Rewards Club
Full details can be found on the Virgin website here.  The transfer rate is 1 IHG Rewards Club point for 1 Virgin Flying Club mile.   IHG points can be redeemed for Holiday Inn, Crowne Plaza, InterContinental etc hotels.
Based on my 0.5p valuation of an IHG Rewards Club point, this deal is also not great.  There is one upside though – these transfers count for IHG Rewards Club status.
We are now approaching the end of 2016.  If you a little short of hitting or retaining Platinum or Spire Elite status, it may be worth moving over some Virgin miles (minimum 10,000) to guarantee your status for 2017.
There is another quirk to consider.  When you hit or retain Spire Elite status, you receive a bonus of 25,000 IHG Rewards Club points – or you can get a Platinum card for a friend.  If you were 20,000 IHG points short of Spire, transferring 20,000 Virgin Atlantic miles would effectively get you 45,000 IHG Rewards Club points if you factor in this bonus.
As IHG Rewards Club is not an Amex Membership Rewards partner, routing Amex to Virgin to IHG is a potential compromise – albeit one which does not offer the best value for your American Express points.
Finnair Plus to IHG Rewards Club
Yes, little old Finnair also lets you convert your Finnair Plus points to IHG Rewards Club.  Details are here.
As Finnair is a partner with American Express Membership Rewards, this could be another way of indirectly turning Amex points into IHG nights.
Unfortunately, the transfer rate is even worse than the Virgin deal.   You need 2 Finnair Plus points for every 1 IHG Rewards Club point which means you are effectively getting 0.25p per Finnair point.
If you happen to have 20,000+ Finnair points sitting unused – from the days before you knew better! – then this is of course a 'better than nothing' way of using them.
Note that I am not 100% certain whether transfers from Finnair to IHG count as 'qualifying' towards status.
Finnair Plus to Le Club Accorhotels
This is a relatively new partnership – the details are here.  As with the IHG deal, it offers a complex way of turning Amex points into Accor points.
It is hard to recommend it unless you have a very small Finnair balance to use up.  It requires 7,000 Finnair points to receive 1,000 Accor points.
The Accor scheme is 'fixed value'.  2,000 points get you a €40 hotel voucher.  That means you are getting €20 for 7,000 points which is roughly 0.2p per point!
Conclusion
There are a few ways of moving airline miles into hotel points.  The value is generally poor, however, and – unless you are chasing IHG status – it is only recommended if you are topping up a hotel account or emptying out an airline one.
(Want to earn more hotel points?  Click here to see our complete list of promotions from the major hotel chains or use the 'Hotel Promos' link in the menu bar at the top of the page.)