Avios dropping Eurostar redemptions – what are the alternatives for free tickets?
Links on Head for Points may pay us an affiliate commission. A list of partners is here.
On Thursday I wrote about how, from January 1st, you will no longer be able to earn or redeem Avios points when booking a package holiday via avios.com.
The changes to avios.com redemptions on January 1st actually go a little deeper.  You will also not be able to redeem for: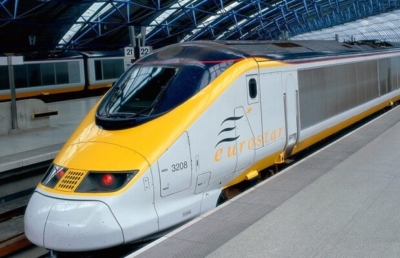 In general, these are not a great loss.  Avios was basically buying tickets for you and charging 0.5p to 0.6p per point.  They were poorer deals than redeeming for flights.
Let's take a look at using Avios and Amex Membership Rewards points for Eurostar tickets. 
You still have six weeks to book a ticket using Avios.  When booking with avios.com, you have to book a return starting from the UK. It can be a mixed class booking (Standard Premier one way, Standard the other) if you want.
The cost per Avios varies largely with the cash price for the tickets.  When we looked at this back in 2013, you were getting roughly 0.55p – 0.6p per Avios point.  A 'cash and Avios' booking, when you can get up to around 0.9p per Avios, was a better deal.
One way of getting a better deal was using the '2 for 1' voucher which came with the Lloyds Premier Avios credit card.  This card is no longer available to new applicants.
How else can you get free Eurostar tickets?
Luckily there are still two options open to you if you want free Eurostar tickets.  Both involve using American Express Membership Rewards points.
Without wishing to state the obvious, there are no taxes or charges on Eurostar redemptions.  Free means free. 
Option 1: Transferring Amex points to Eurostar Frequent Traveller
Eurostar Frequent Traveller is the core Eurostar loyalty scheme, not to be confused with Eurostar Plus Points which is aimed at occasional leisure travellers.
Eurostar Frequent Traveller comes with a barrier to entry – you cannot sign up unless you have taken a Eurostar trip costing at least £250.  However, there is a way around this.  American Express will open a Eurostar Frequent Traveller account for you if you attempt to link your Membership Rewards account.  I did this back in 2013 and it worked perfectly.
Availability with Eurostar Frequent Traveller is generally pretty good, even fairly last minute.  A reader recently told me that, as long as there are physically seats left for sale, he can usually book himself on at very short notice.  I made two redemptions in 2016 – I got the exact trains I wanted on one and only had to move my preferred time by 1 hour to book the second one.
To Paris or Brussels, a one-way in Standard Class is 450 points, a one-way in Standard Premier is 900, and a one-way in Business Premier is 1,250. Further afield, a one-way to the Alps or Avignon / Lyon / Marseille starts at 500 points in Standard which is excellent value given the distance.
The transfer rate in from Amex MR points is 15 Membership Rewards to one Eurostar Frequent Traveller point, so for the 450 points for a one-way single in Standard class you need 6,750 American Express points.  Full details are here – search for 'Eurostar'.
Tickets can be booked as singles or returns (twice the price), in any of the three classes.  This has one benefit over redeeming via avios.com which does NOT allow one way tickets.
In July 2016, I booked a one way Standard Premier back from Paris.  This required 900 points.  I already had 200 points in my account from a trip two years ago so I transferred (700 x 15) 10,500 American Express points across.  These arrived in three days.
The cost of my ticket for cash, booked two months in advance, would have been £100.  I therefore received just under 1p per Membership Rewards point.   Had I not had 200 points already in my account, it would have needed (900 x 15 =) 13,500 points which would have been 0.74p per Amex point.  This is not bad at all.
Redemptions via Eurostar Frequent Traveller are also semi-flexible which allows you to change the date or time of travel.  This is NOT the case with a redemption via avios.com or booked directly via American Express Membership Rewards points.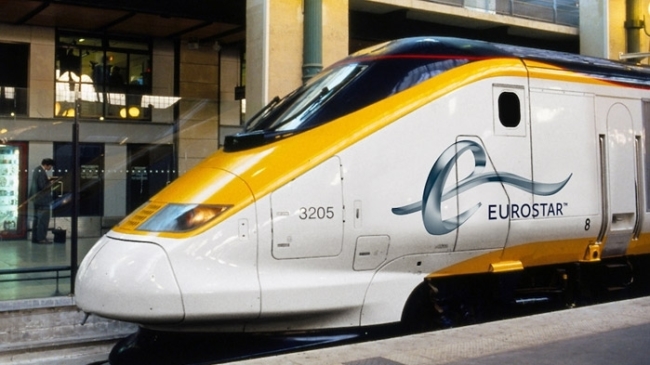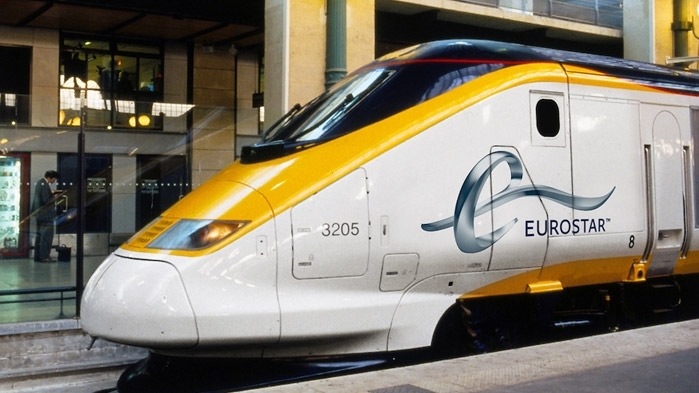 Option 2: Redeem Membership Rewards points directly via American Express
You don't necessarily need to transfer your Membership Rewards points to Avios or Eurostar Frequent Traveller. Amex is able to book Standard class returns for you.  See here for details on the Membership Rewards website and search for 'Eurostar'.
The rate is 15,000 MR points for a Standard class return or 30,000 Amex points for a Standard Premier return.  Business Premier is not available.
This offers a slightly more expensive route than the Eurostar Frequent Traveller one, which requires 13,500 Amex points for Standard or 27,000 Membership Rewards points for Standard Premier. There seems little logic in letting Amex book for you directly.
There are other negatives:
You must book 14 days before travel
One-way trips are not allowed
Mixed class bookings are not allowed
You can only book into the cheapest fare buckets. Once the cash price is more than about £50 one way in Standard class or £100 one way in Standard Premier, you can no longer book onto that service with your Membership Rewards points.
If you really do want to book directly from your American Express Membership Rewards points, first use the Eurostar website to find return services available at the cheap starting prices.
You first need to ring up Eurostar on a special number (given in the Membership Rewards website), and tell them that you want to make a booking using American Express Membership Rewards points. They'll help you find a suitable cheap train, will make the booking, and will give you a reservation confirmation number.
With that half done, you then need to ring up American Express. Tell them your Eurostar reservation number and dates of travel, and they will deduct the points then confirm your booking.
There is little logic to going through this process, however, when you can book via Eurostar Frequent Traveller instead.  It will only become relevant if Eurostar removes the ability of American Express to open accounts for cardholders without having already travelled.
Conclusion
Whilst it is always a shame to lose a redemption option, the disappearance of Eurostar from the avios.com redemption options is not a major loss.
Amex Membership Rewards points offer an equally generous way of getting free tickets, with the added benefit of being able to book one-way tickets and – if you book via Eurostar Frequent Traveller – being able to change the time or date of your train after booking.
---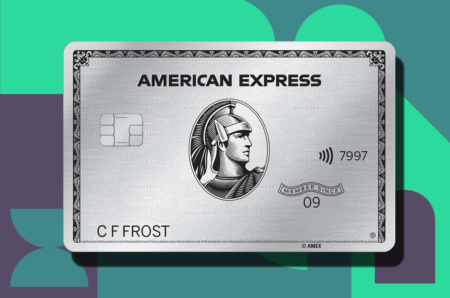 How to get Club Eurostar points and lounge access from UK credit cards (August 2022)
Club Eurostar does not have a UK credit card. However, you can earn Club Eurostar points by converting Membership Rewards points earned from selected UK American Express cards.
Cards earning Membership Rewards points include:
EDIT: Until 25th October 2022, there is an exceptionally generous sign-up bonus on The Platinum Card. You will receive 60,000 Membership Rewards points – double the usual amount – and £200 to spend at Amex Travel. You need to spend £6,000 within six months to earn the bonus.
Membership Rewards points convert at 15:1 into Club Eurostar points which is an attractive rate. The cards above all earn 1 Membership Rewards point per £1 spent on your card, so you will get the equivalent of 1 Club Eurostar point for every £15 you spend.
American Express Platinum comes with a great Eurostar benefit – Eurostar lounge access!
You can enter any Eurostar lounge, irrespective of your ticket type, simply by showing The Platinum Card at the desk. No guests are allowed but you can get entry for your partner by issuing them with a free supplementary Amex Platinum card on your account.