My review of the Great Western First Class lounge, Paddington Station
Links on Head for Points may pay us an affiliate commission. A list of partners is here.
This is my review of the Great Western First Class lounge at Paddington Station.
I have to be honest – I didn't know that Great Western had a First Class Lounge. I was at university in Bath and still like to go back every few years to see what is new, but for some reason I have never used the lounge before. It is possible that I have never done the trip in First Class but that would be surprising.
It was a positive comment by a Head for Points reader in response to one our other train lounge reviews this year that made me want to take a look at this. Click on any of the pictures to enlarge.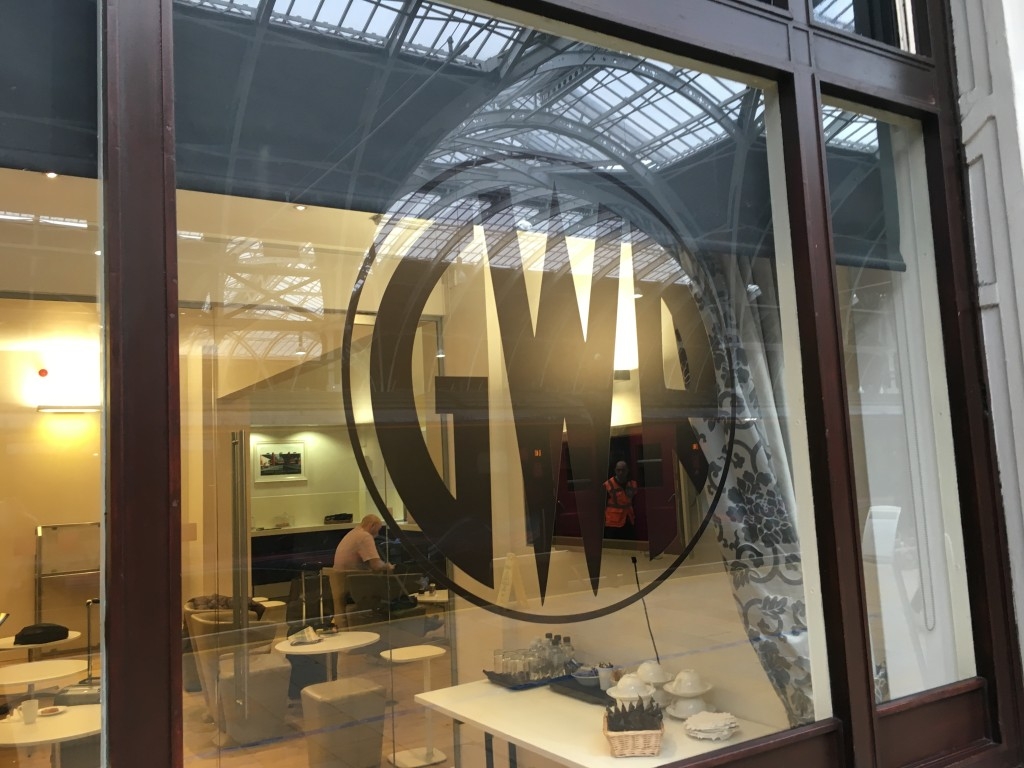 Where is the First Class lounge at Paddington Station?
The lounge is tucked away down the side of Platform 1 which is to the far left if you enter the station down the slope from Praed Street. It is a bit of a trot – you need to give yourself a few minutes to get to the train on the way out.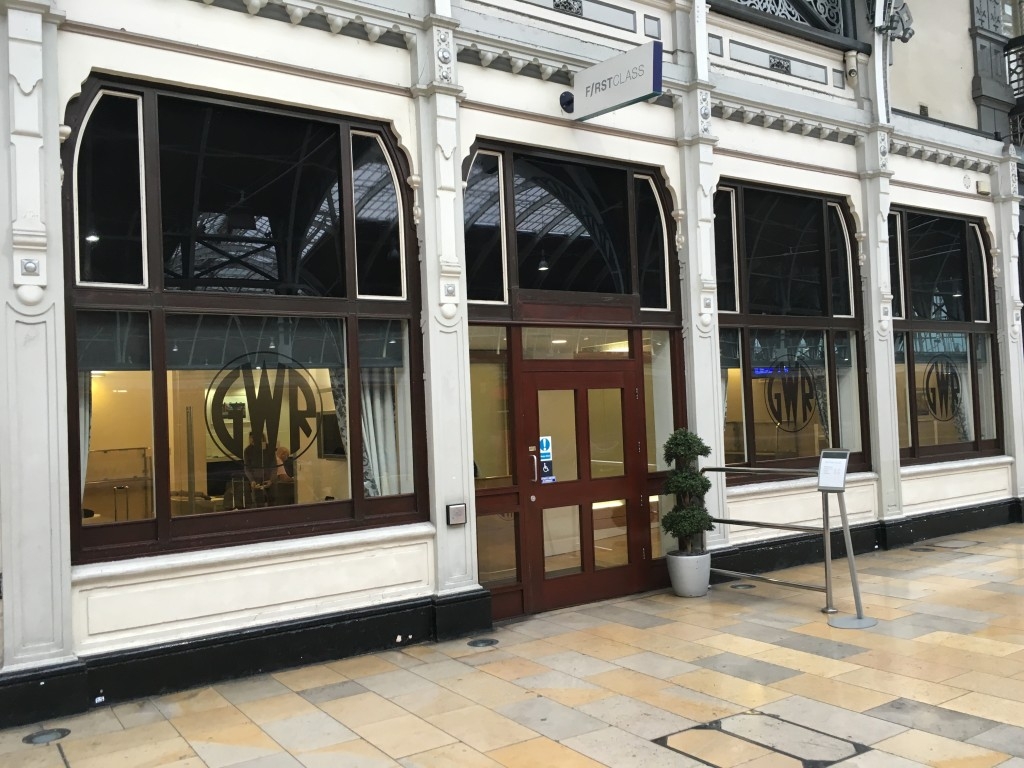 There are no ticket restrictions and any First Class ticket is accepted, even Advance.
There are three separate areas to the lounge but it is really in two parts. At the entrance is a desk with a pile of Financial Times and The Times newspapers stacked up on a window sill alongside. The first area you come to is what I will call the 'modern' half of the lounge:
As you can see, it is a large open space with modern furnishings. Food is relatively limited in the lounge – there were a few pastries, some fruit and packets of biscuits. It was only 9am so I didn't check the fridge to see if there was any alcohol going (although, oddly, at an airport I would have got stuck in – my airport drinking rules are different).
There is a magazine rack out of shot with free copies of Wallpaper, a Jamie Oliver cookery magazine, Time Out, 1843 (The Economist spin-off) and the QP watch magazine – a pretty decent selection.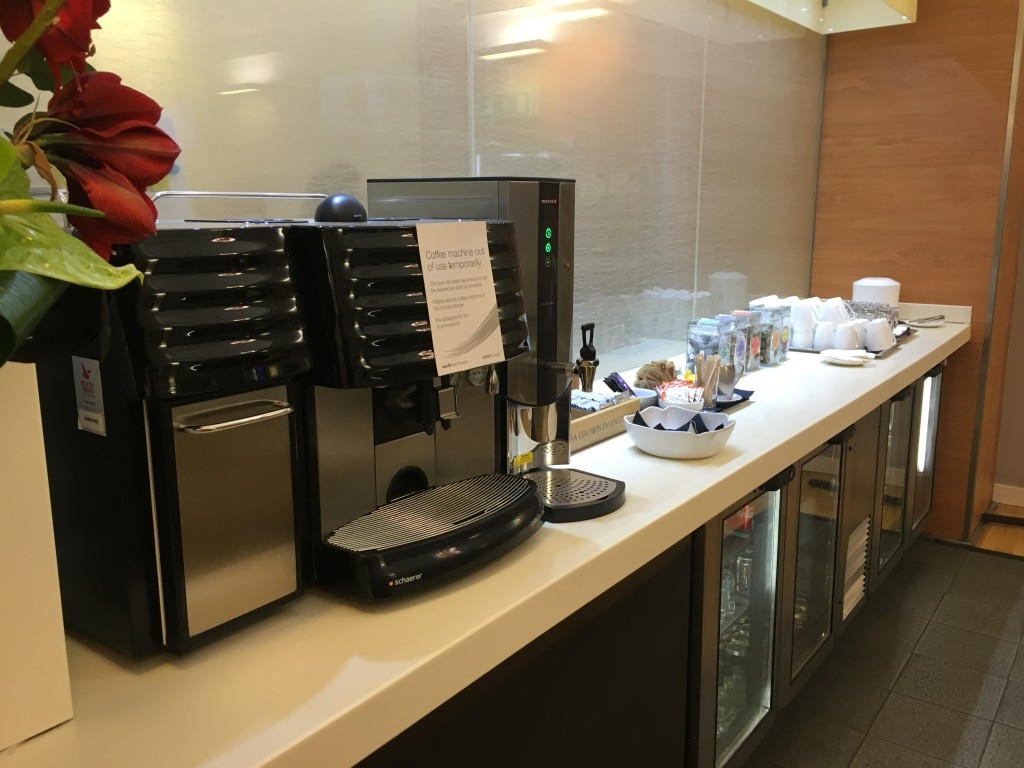 There is even a meeting room available if you need it: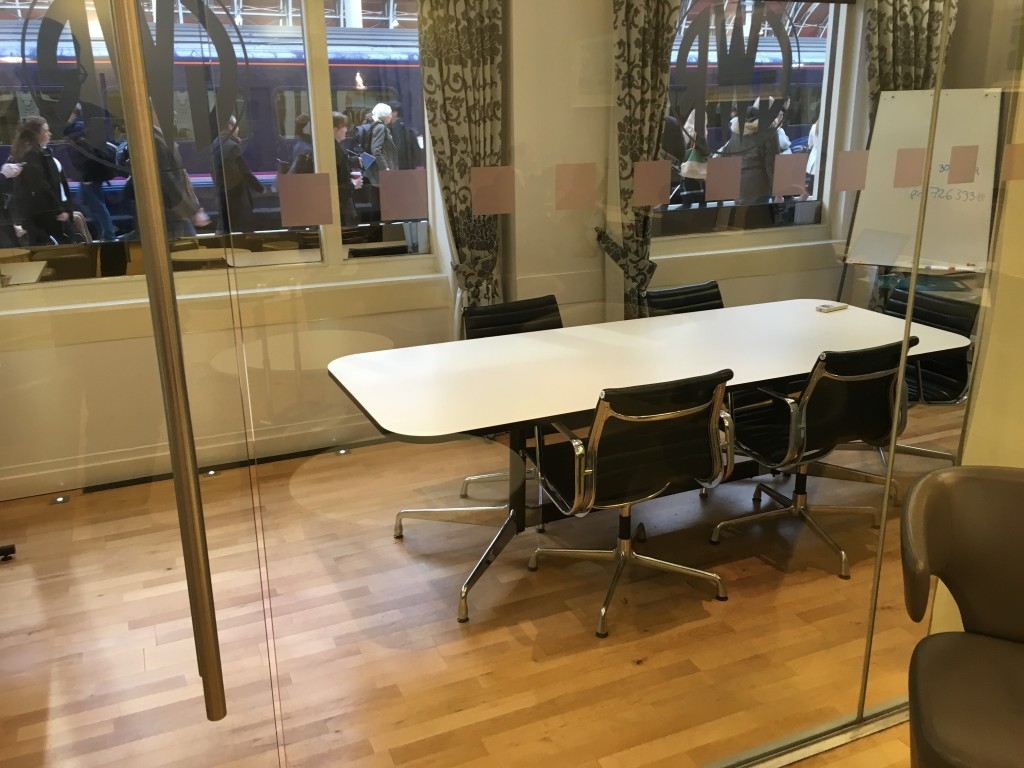 Around the corner is what I would call the 'classic' half of the lounge. This octagonal rotunda is the most memorable area: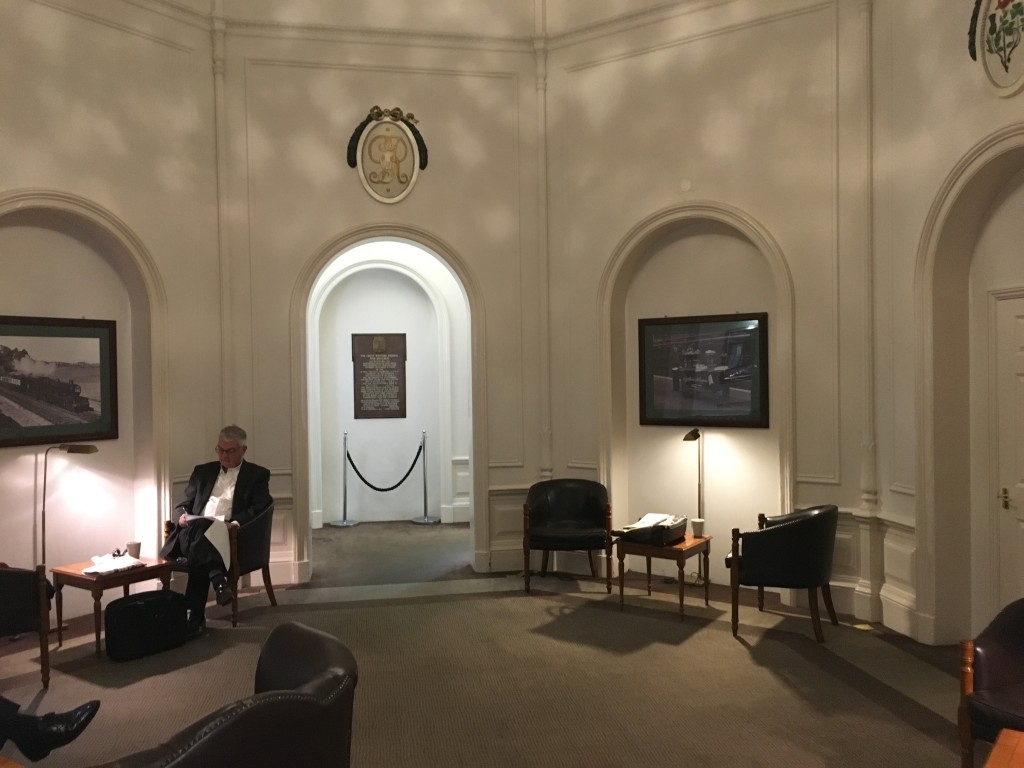 There is also a more laid back room off to the side – this was surprisingly quiet and it wasn't clear why the vast majority of passengers had chosen to stay in the modern side.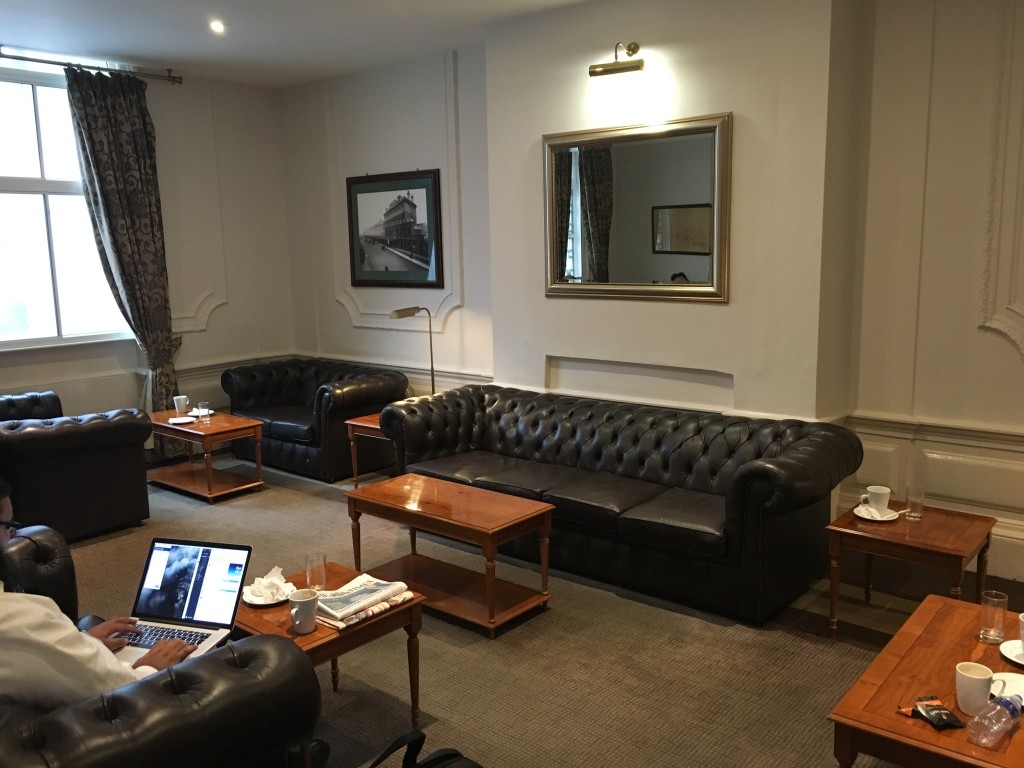 Best to eat at home if you are sitting on this side:
Overall, I was surprisingly impressed by the Great Western First Class Lounge at Paddington and it is certainly worth a visit next time you are heading down to the South West.
Here is a brief video which gives a far better impression of the lounge than you get from the photos above. It is only 60 seconds long. If you can't see it below you can access it from our You Tube channel here, where you can also subscribe to our video stream.

PS. I was also impressed by the new First Class seats on the Great Western 125 fleet: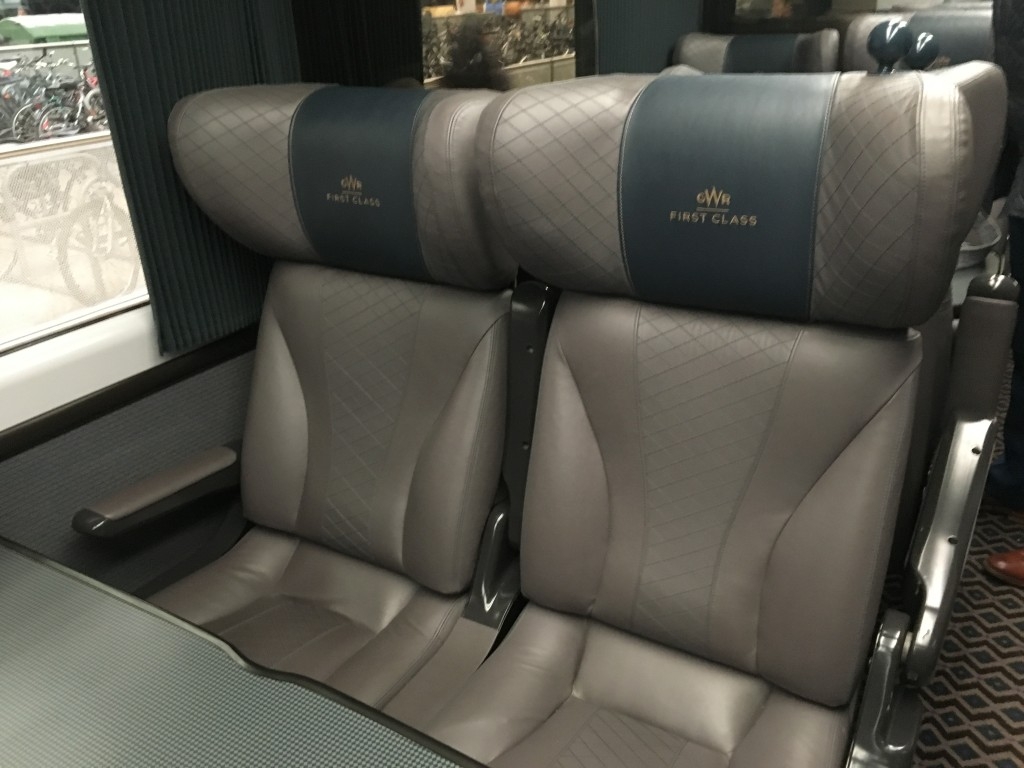 It is the classiest seat I have ever seen on a mainstream British train. Even the carpet is smart. Compared to the brash red and black of the new Virgin East Coast seats it is a major improvement. You can't win them all though – Virgin would have given me a free meal and free alcohol on my trip, whilst Great Western only offered tea, coffee, biscuits and fruit.
A request for the tiny mini-bottle of white wine on the trolley was met with a demand for £5, a shocking price for something which – based on my history of mini-bottle drinking – would have been pretty awful.