ENTER NOW: Win 100,000 Avios points with Bink and Head for Points
Links on Head for Points may pay us an affiliate commission. A list of partners is here.
This week we have got a fantastic and exclusive competition for our readers in association with the new loyalty app Bink:
One Head for Points reader will win 100,000 Avios.
It could be you ….. and all you need to do is download the Bink app to allow you collect Avios points from your day to day shopping at High Street retailers.
100,000 Avios can get you a long way. It gets two people in Economy to California, Cape Town, Barbados etc – or to Dubai or New York with 20,000 to spare! It would fly one person in Club World to New York, Dubai or Cape Town on an off-peak date – or two people if you have a British Airways American Express 2-4-1 voucher to use. Even if you stay closer to home, it would get you 11 return flights to France, Germany, the Netherlands etc or 6 return flights to Italy or Spain. Taxes, fees and charges, as we all know, will be applicable.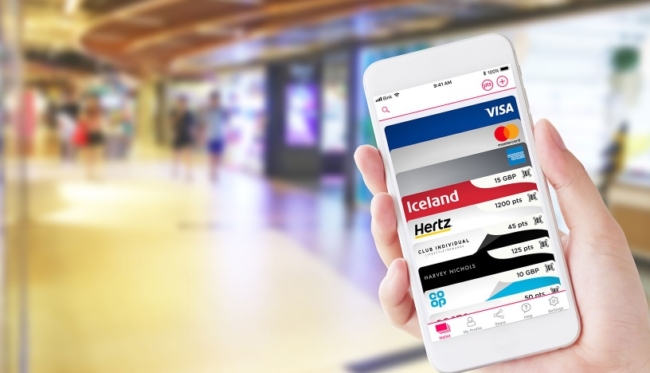 About Bink
We have spent quite a bit of time with the Bink team over the last couple of months.  As you can imagine, we are introduced to a lot of start-up companies who are looking to do something in the loyalty space. I can honestly say that Bink is the most impressive loyalty start-up I have seen and has huge potential.
Once you have installed Bink, you can collect Avios on your day to day High Street spending at participating retailers.  All you do is pay with one of your normal payment cards (registered with Bink) and Bink will ensure that Avios are added to your account based on what you have spent.
PizzaExpress is the first retailer to be launched – earning 3-6 Avios points per £1 you spend – and more retailers are on the way.  We have tested it out at PizzaExpress and it worked perfectly with Avios points credited a few days later.
Bink also allows you to clear up space in your wallet by storing details of all your High Street loyalty cards.  Going forward you won't even have to show your loyalty card at the till to collect your rewards as long as your payment card is linked.
In order to keep this article focussed on the competition, we have published a separate article today explaining in detail how the Bink app works.  Click here to read that.

How can you win 100,000 Avios?
As Bink launches its Avios partnerships with additional High Street retailers over the coming months, it will become a 'must have' for every Avios collector. You will end up downloading the app at some point, so we recommend that you do it TODAY – and give yourself a chance of winning 100,000 Avios.
The competition is open to all Bink users even if you have already registered with Bink.  If you want to maximise your chances of winning, encourage your partner to install it and enter as well.
This is what you need to do:
First, you need to download the Bink app from Google Play or App Store and create a Bink account.  Ignore the prompt about entering a referral code – this is not necessary.
Second, you need to add at least one payment card and your avios.com card to your account.  You can enter the number manually if you don't have a physical avios.com card to scan.

Third, you need to link your avios.com account by following the prompt in the app and giving your surname.  This will allow Bink to display your current Avios balance.
Fourth, complete the automated form at the bottom of this article using the same email address you registered with Bink.
If you have already registered with Bink, you can jump straight to Point 4 above – but make sure that you have linked at least one payment card and your avios.com account first.
We will pick a winner from everyone who completes the form below.  We will then ask Bink to confirm to us that a) there is a Bink account with the same email address and b) that at least one payment card and an avios.com card have been linked to the Bink account.  If this is not confirmed, we will pick another winner of the 100,000 Avios.
The deadline for entries is 23.59 on Friday 9th December. The winner will be announced on Head for Points next week.
You can only enter if you are a UK resident.  If you are UK-based but travelling this week, you will need to email a friend back home with a link to this page to enter for you.  You can only enter once per email address and that email address must match your Bink account.
Bink only works with avios.com accounts and NOT British Airways Executive Club accounts.
The rules
The competition rules can be read by clicking 'Terms and Conditions' in the entry widget below.  Please read them before entering.
The key points include, but are not limited to:
You must be aged 18 years or over and be a UK resident
The competition will will launch at 00.01 on Monday 5th December and close at 23.59 UK time on Friday 9th December
The email address used on the entry form MUST be identical to the one you use to register with Bink
The winner will be picked at random by the software which collates the entries
The winner will be contacted by email once Bink has verified that the selected email address has been registered with them and that the winner has linked at least one payment card and an avios.com card to their Bink account
The prize will be deposited into an avios.com account within 30 days
The name of the winner must match the name on the avios.com account used to deposit the prize
Entries are limited to one per person
Good luck to everyone. Remember that you MUST you must link one payment card and your avios.com card to your Bink account and you MUST use the same email address when you submit the entry below.
Even if you don't win, you will find that Bink will be very valuable in helping you earn Avios points from your day to day shopping in the future.
You can download the Apple Store Bink app here.   You can download the Android store Bink app here.
If you cannot see the entry form below because you are reading this via e-mail or RSS, please click here to be taken to a dedicated entry page.