This other article today looks at the new Aer Lingus AerClub programme in more detail. As this scheme is now Avios driven, it helps to be aware of any new ways to earn or spend points that it throws up.
I wanted to run this feature as a separate article, mainly because a lot of people might not bother to open an article about AerClub and may miss out.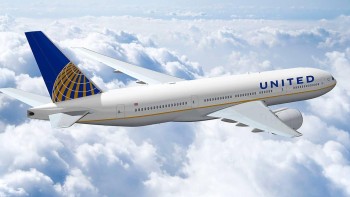 United Airlines of the US has been a long-standard Aer Lingus partner.   Under the old Gold Circle loyalty programme it was possible to credit United flights to Aer Lingus.
To be honest, I was expecting this feature to go away.  I was wrong!
As you can see from this page of the Aer Lingus website, United Airlines remains a partner.  You can earn Avios points in AerClub when you credit United Airlines flights at the following rates (click to enlarge):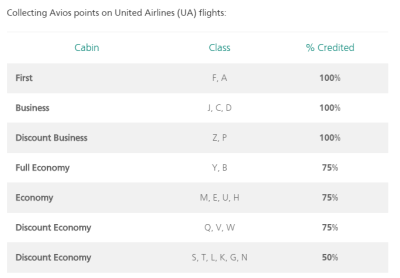 The % figures are based on the number of miles flown.
What is interesting about this chart is that it is very generous for discounted economy tickets:
If you fly British Airways to the US in a cheap economy seat, you will earn either 25% or 50% of miles flown, irrespective of whether you credit the flight to BAEC or AerClub
If you fly United Airlines to the US in a cheap economy seat, you will earn either 50% or 75% of miles flown when you credit to AerClub
If you have British Airways status then these numbers will change.  However, if you have no BA status and are flying to North America on a non-refundable economy ticket, you will be better off flying on United and taking Avios in AerClub.
You can move the Avios across to British Airways Executive Club via 'Combine My Avios'.
There is one bit of bad news – you won't be seeing those Avios points from United for a while.  The AerClub site says:
"The Avios points earned by flying with our airline partners will be available to see from early 2017. In the meantime, your travel activity will be captured and stored once you enter your new AerClub membership number when booking."
PS.  It is no longer possible to redeem Aer Lingus miles for United flights.  That would have been very interesting indeed!