Last chance: Exclusive £10 Azimo discount for all HfP readers
Links on Head for Points may pay us an affiliate commission. A list of partners is here.
If you need to send any money abroad at the moment, here is a quick reminder that our exclusive £10 discount for readers who try foreign currency transfer specialist Azimo is running for another two days.
This is valid on your first foreign currency transfer over £50.
Foreign currency transfers can be time consuming and – if you use your bank – ridiculously expensive. If you have to pay for a holiday home rental in France, need to transfer money to pay for work on your house in Spain or you have family living abroad and want to send them money you need to find a cheap and easy solution.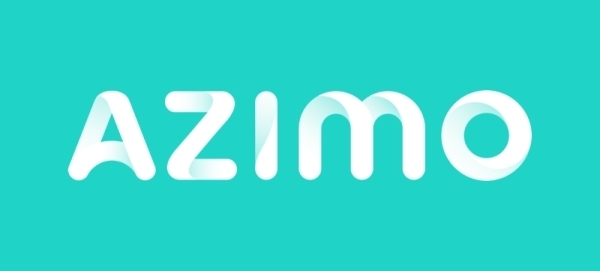 In the past you might have ended up using your existing online banking account for simplicity. This meant accepting a poor exchange rate and often a high fee on top. TSB, my own bank, charges £10 per transaction.
Over the last few years companies like Azimo have popped up to make the process of sending money abroad easier and more cost effective.
You can find our more on their website here.
What is Azimo?
Azimo positions itself slightly differently to similar companies who also offer low cost foreign currency transfers.
Whilst Azimo is more than happy to send payments to Europe, the USA and the other usual suspects, they are also able to make Western Union-style transfers to developing countries. It therefore offers a very good deal for migrants who want to send money home.
It can handle payments to 196 countries, which is pretty much everywhere. In some countries, such as Ghana, the recipient can pick up the money in cash from selected locations if they do not have a bank account. When sending money to Nigeria Azimo charges no transfer fees and claims to offer the UK's best exchange rate.
Azimo's new ambassador
At the end of January Azimo signed Nigerian football legend Kanu Nwankwo as their new brand ambassador. The footballer, who played for Arsenal from 1999-2004, runs a charity that provides life saving heart surgery for children in Africa. To support the Kanu Heart Foundation Azimo is making donations to the charity for every transaction made to Nigeria.
How to make an Azimo transaction
Transfers can be made via the Azimo website or by using their mobile app.
The transaction fee varies from nothing to £10. European transactions are just £1.
New customers don't have to pay the transaction fee on their first transfer. This can be combined with the exclusive £10 discount for Head for Points readers for new customers.
I did a quick exchange rate and fee comparison on 2nd February for Nigerian Naira and a Euro transfer to Spain.
Here is what I found:
Nigeria
If you had sent £500 to Nigeria on 2nd February via Azimo the recipient would have got 239,833 Naira within two hours.
Western Union, with a bank transfer, would have incurred a £2.90 fee and the recipient would only have received 234,927 Naira – and it would have taken up to one day to complete.
TransferWise, Azimo's major online competitor, doesn't send money to Nigeria.
Spain
If you sent £500 to Spain on 2nd February, Azimo charges a £1 fee and the recipient would have received €579.69.
With Western Union the recipient would have got only €576.13 after a £2.90 fee.
TransferWise did, in this case, have a better rate sending €581.92 to the recipient. However, with our exclusive £10 discount code Azimo would be a better deal.
What I did find is that Azimo is particularly strong when sending smaller amounts of Euros. When sending £100 to Spain, the recipient would get €115.94 via Azimo. TransferWise would send just €114.63 and Western Union €115.23.
Exclusive Head For Points £10 Azimo discount code
If you are currently using a different foreign currency transfer provider, February is the month to give Azimo a try.
With the exclusive code HEAD10 on the Azimo website here every new customer will get £10 off their first transaction. You also won't have to pay any fee.
The code needs to be entered on the transaction page and NOT on the sign up page in order for it to work.  Ignore the box marked 'Invite Code' on the sign up page.
As you will see in the example below – click to enlarge – the transaction shows as £100 on the right but the total charged to you (shown on the left) is £90.
The transaction has to be over £50 and you have to be a first-time Azimo customer. This offer runs until Tuesday (28th February) so you have two days left to take part.
Thanks to Azimo for making this deal available to HfP readers.  Click here to get a quote for your next transfer.