Earlier this year we reviewed Expedia's loyalty programme, just to learn that it was a huge disappointment. Compared to Hotels.com (who share the same ownership) and their simple straight forward programme (get 1 point per night, get a free night for every 10 points) Expedia+ is everything else but convincing.
There is actually a third major UK brand under the same ownership: ebookers.
ebookers has recently teamed up with LoungeBuddy to offer airport lounge access as a new loyalty benefit.  We thought this was a good excuse to review the ebookers BONUS+ loyalty programme to see whether it is as disappointing as Expedia+ or as good as Hotels.com Rewards.
ebookers BONUS+ initially launched in September 2014.  It reimbursed you with a 3% rebate on your hotel bookings, 2% on your 'flight and hotel / car' package trips and 1% on flight tickets.  This was 'paid' in BONUS+ points that could be used towards future bookings.
The programme has since evolved with the addition of tier benefits.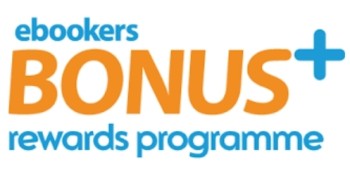 Your BONUS+ points earned now depend on what you book and where you book as you can see here: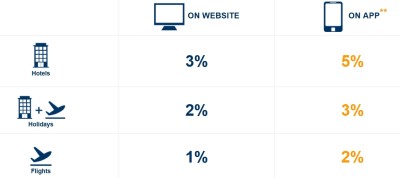 Note that you can earn BONUS+ points in addition to frequent flyer miles with flight tickets.  You won't receive hotel loyalty points or status benefits when booking a hotel with ebookers – you only get your BONUS+ points – so it is best used when booking non-chain properties.
There are also additional tier benefits depending on the BONUS+ category you're in.
When you first sign up you are Silver member.  After 4 nights in a hotel you become Gold and after 12 nights Platinum.  Flight bookings do not help you to move tiers, which is a sign of how unprofitable these are for online travel agents.
Tier progression is based on the number of nights you do per CALENDAR year, so this is the right time of year to start thinking about whether the programme works for you.
The tier benefits are:
Silver
Earn up to 5% rewards on travel, depending on whether you book via website or app
Priority phone line
No blackout dates when redeeming (not surprising, since you're simply using your points for a cash discount)
Gold (4 hotel nights)
Silver benefits
Hotel extras (wifi, breakfast, drinks, spa etc depending on property)
Airport lounge access with LoungeBuddy (one lounge pass per year)
BONUS+ reimbursement on airline luggage fees (once a year, value up to £20)
BONUS+ reimbursement for wifi when travelling (once a year, value up to £15)
Platinum (12 hotel nights)
Gold benefits x 2 (luggage and wifi reimbursed twice a year, two lounge passes per year)
Free room upgrades
'Happiness Promise' (they will pay for another hotel if you arrive and find the property is not as promised)
The LoungeBuddy benefit was only added a few weeks ago.  LoungeBuddy is an app which lets you buy airport lounge access on the spot, in the airport – it also has a huge selection of lounge reviews.  If you've never downloaded it, Head for Points readers get a $10 discount on their first lounge booking – see this article.
If you don't have airport lounge access via your airline status or ticket class, or via Priority Pass (free with Amex Platinum) or Lounge Club (free with Amex Gold) then this is an interesting deal.
The average LoungeBuddy pass will be worth around £20.  They cover most independent lounges now so you won't have trouble using it.  Add in £35 of value for the airline luggage and wifi benefits and you're looking at about £55 of value.  That's not a bad return for booking four hotel nights with ebookers to get to the Gold level.
Conclusion
ebookers BONUS+ is worth a look, especially if you book a lot of non-chain hotels where you aren't sacrificing any benefits from not booking direct.
The LougeBuddy lounge pass after just 4 hotel nights is a decent bonus if you don't already have lounge access via other means, and the reimbursement for luggage and wifi can come in handy.  If you currently use Hotels.com Rewards, you might want to consider moving four low value nights to ebookers instead.
You can learn more about ebookers BONUS+ here.
(Want to earn more hotel points?  Click here to see our complete list of promotions from the major hotel chains or use the 'Hotel Promos' link in the menu bar at the top of the page.)