Is the ebookers BONUS+ loyalty scheme worth joining?
Links on Head for Points may pay us an affiliate commission. A list of partners is here.
This is our review of the ebookers BONUS+ loyalty scheme. Is it good enough to persuade you to book your flights and hotel on ebookers?
A year ago, Expedia made a number of changes to its Expedia Rewards loyalty programme. Whilst still not hugely rewarding, it does now offer more to people who reach its top tiers – and those tiers became easier to reach too.
Compared to Hotels.com (who share the same ownership) and their simple and straight forward Hotels.com Rewards programme (get 1 stamp per night, get a free night for every 10 stamps based on your average spend) Expedia Rewards is still very much second best.
There is actually a third major UK travel booking brand under the same ownership: ebookers.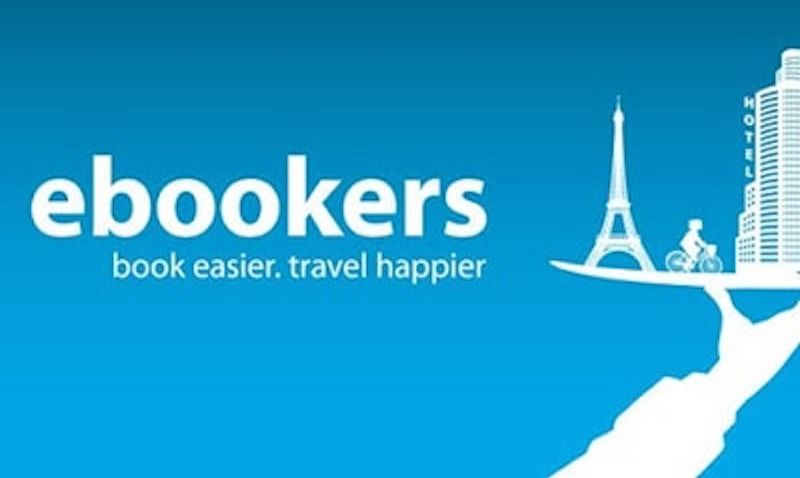 Today I want to review the ebookers BONUS+ loyalty programme to see whether it is as disappointing as Expedia Rewards or as good as Hotels.com Rewards.
One positive angle is that ebookers has teamed up with DragonPass to offer airport lounge access as a loyalty benefit.
How does ebookers BONUS+ work?
ebookers BONUS+ launched in 2014. It originally reimbursed you with a 3% rebate on your hotel bookings, 2% on your 'flight and hotel / car' package trips and 1% on flight tickets. This was 'paid' in BONUS+ points that could be used towards future bookings.
The programme has since evolved with the addition of tier benefits.
Your BONUS+ points earned now depend on what you book and where you book as you can see here: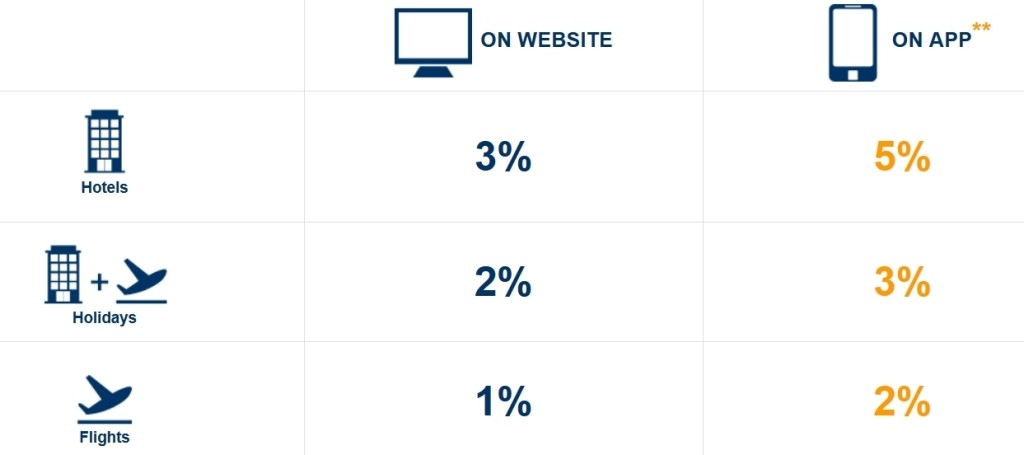 Note that you can earn BONUS+ points in addition to frequent flyer miles with flight tickets. You won't receive hotel loyalty points or status benefits when booking a hotel with ebookers – you only get your BONUS+ points – so it is best used when booking non-chain properties.
There is a cap on how much you can earn per year from flight bookings. This is set at £60 for Silver members, £120 for Gold members and £240 for Platinum members. There is no cap on what you can earn from hotel or 'flight and hotel' bookings. If you have substantial flight spend, it makes sense to also book 12 hotel nights via ebookers in order to access the higher £240 flight rewards cap.
There are also additional tier benefits depending on the BONUS+ category you're in.
What are the ebookers BONUS+ tier benefits?
When you first sign up you are a Silver member. After four hotel nights you become Gold and after 12 nights Platinum.
Flight bookings do not help you to move tiers, which is a sign of how unprofitable these are for online travel agents!
Tier progression is based on the number of nights you do per CALENDAR year, so this is the right time of year to start thinking about whether the programme works for you.
The tier benefits are:
Silver
Earn up to 5% rewards on travel, depending on whether you book via website or app
Priority phone line
'Insider prices'
Gold (four pre-paid hotel nights)
Silver benefits
Airport lounge access with DragonPass (one lounge pass per year)
BONUS+ reimbursement of one claim of up to £35 towards your expenses on activities, baggage fees, seat assignment fees, seat upgrade or in-flight wi-fi
Platinum (12 pre-paid hotel nights)
Gold benefits x 2 (two claims of £35 per year towards eligible expenses, two airport lounge passes per year)
Free room upgrades
'Happiness Promise' (they will pay for another hotel if you arrive and find the property is not as promised)
These extra benefits are surprisingly good value.
DragonPass is a third party airport lounge network which lets you get reduced or free lounge entry at airports around the globe.
If you don't have airport lounge access via your airline status or ticket class, or via Priority Pass (free with Amex Platinum or get four free passes with Amex Gold) then this is an interesting deal.
The DragonPass network is as big as the Priority Pass one and has an useful extra benefit for anyone who is UK-based. DragonPass gets you into the Plaza Premium lounge in Heathrow Terminal 5 (review here), whilst a Priority Pass card does not.
The average DragonPass lounge costs around £30.  It covers most independent lounges globally so you won't have trouble using your free pass.
Add in £35 of value for the baggage / seating / wi-fi benefits and you're looking at about £65 of value for being a Gold member.  That's not a bad return for booking four – potentially cheap – hotel nights with ebookers to get to Gold level.
Conclusion
ebookers BONUS+ is worth a look, especially if you book a lot of non-chain hotels where you aren't sacrificing any benefits from not booking direct.
The DragonPass lounge pass after just four hotel nights is a decent bonus if you don't already have lounge access via other means, and the reimbursement for luggage, seat assignments and wifi can come in handy. If you currently use Hotels.com Rewards, you might want to consider moving four low value nights to ebookers instead.