Norwegian is quietly becoming a major force on the European aviation scene.  It currently flies on 447 routes to 138 different destinations across 37 countries with a fleet of Boeing 737-800s and new Boeing 787 Dreamliners.
Norwegian was founded in 1993 as a regional carrier and only became a low-cost carrier in 2002 with just four planes. They currently they have 122 aircraft with a substantial number on order.
As Norwegian keeps growing in the UK, currently flying from Gatwick to eight destinations in the USA as well as a broad short-haul schedule, you are more and more likely to find yourself considering it as an alternative to the legacy airlines.  They also fly from Birmingham, Edinburgh and Manchester.
We recently met up with Norwegian Reward to learn more about the Norwegian loyalty program.

Norwegian Reward claims to be one of the fastest growing loyalty programs in the industry.  In 2011 the program had 1 million members, and has just reached 5 million.  Avios, for comparison, has around 7 million members across all of the IAG airlines.  That said, the major hotel loyalty programmes are approaching 100 million members each.
Unlike most airline loyalty programs it is a very simple structure.
Norwegian Reward has pseudo-revenue based earning and actual revenue based spending.  For every flight you buy you get at least 2% of your fare back in CashPoints.
Norwegian Reward has no status levels and no 'outsize' rewards (in the way that Club World redemptions with Avios cost 4x a World Traveller seat but, for cash, would cost 5 – 10x more).  There is no point in saving up your CashPoints because their value does not increase if you have more of them.
As we show below, though, regular flyers do receive extra benefits which are arguably worth more than CashPoints.  There is real value to be had here if you fly Norwegian on a regular basis.
How do you earn CashPoints?
The number of CashPoints earned is based on your fare class.  You earn anything from 2% CashPoints on LowFare tickets through to 20% CashPoints on Flex tickets.  Points are based on your fare excluding taxes, charges and optional services.
Norwegian does a bad job of describing CashPoints on its website.  You are told that 1 CashPoint is worth 1 Norwegian Krone which is roughly 10p.  That implies that a £100 net spend earns 2 CashPoints which is 20p.  What you are not told is that your fare is converted into Krone before the number of CashPoints earned is calculated, so the scheme seems 10x worse than it actually is.
A typical £430 LowFare ticket from Gatwick to Oakland for next month came with £185 of taxes and fuel surcharges.  This means that you would receive £4.90 of CashPoints, ie 2% on the net fare of £245.  This is clearly nothing to be excited about.
For a business traveller, however, it gets more interesting.  A PremiumFlex seat to Oakland in April is £1,414 on the dates I checked.  Net of £185 of taxes, the cost is £1,229.  You would receive 20% of this in CashPoints which means receiving a credit towards future (presumably personal) flights of £246.
More ways to earn CashPoints
One way in which Norwegian is attempting to add some extra interest to Norwegian Reward is by introducing additional ways of earning CashPoints.
For example:
CashPoints with hotel bookings
You can earn CashPoints with you hotel booking via Rocketmiles. Simply add your Norwegian Reward number to your profile.  You get 300 bonus CashPoints, worth roughly £30, with your first booking and 100 – 1,000 CashPoints per night after that.
Norwegian Reward has also recently launched a partnership with Hotels.com, letting you earn 5% CashPoints with every hotel boking via the Norwegian Reward website.
CashPoints with car rentals
When you book your car rental via Norwegian you can earn 3% of the cost in CashPoints in France, Italy, USA and 5% of the cost in CashPoints in all other countries. Included are various major car rental companies like Hertz, Avis and Europcar.
The other Norwegian Reward partners which let you earn CashPoints include airport transport, airport lounge access and wine. They are all listed on this website.  The BLOC hotel at Gatwick Airport is also there, paying back 12% in CashPoints.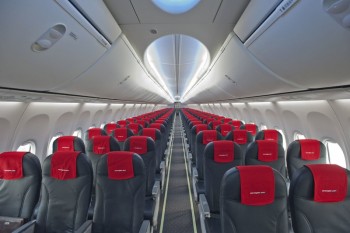 What do I do with my CashPoints?
CashPoints can be used as full or part payment for:
Flights
Baggage
Seat reservation
Cancellation insurance
Booking changes
Because you can use your points for part payment, there is no need to hit any specific threshold before you can use them.  The value you get per point is the same whether you redeem £10-worth or £1,000-worth.  Note that your points expire 24 months after the end of the calendar year in which they were earned.
Extra benefits
In addition to CashPoints, members can earn extra benefits if they fly Norwegian on a regular basis.
I think that these benefits are more valuable than CashPoints for anyone flying on Low Fare tickets.
After every 6th flight members can choose one out of four extra benefits which are valid for 12 months to use on as many flights as you like.
These extra benefits are:
CashPoint boost of 2% for LowFare tickets
Free Fast Track Security (at selected airports including Gatwick, New York JFK and Oakland)
Free seat reservation
Free baggage
The CashPoint boost is the first benefit that will be added to your account. In this case you cannot choose. After 12 flights you can either choose to add another boost of 2% on LowFare tickets (increasing your bonus to 4% on top of the standard 2%), free Fast Track security, free seat reservations or free baggage.
You can have eight boost rewards in total which you will have received after 48 flights over a 12 month period.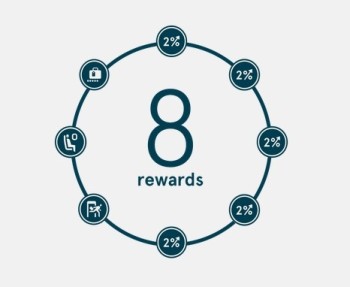 Conclusion
In general, Head For Points does not get very excited about revenue-based programmes.  There is a reason why Nectar gets almost no attention from the public whilst Tesco Clubcard is so successful.  Clubcard lets you track down outsize rewards, usually from Tesco's partner such as Avios.  As Nectar shows, when 1 point is worth 0.5p with almost no ability to improve on that, the programme becomes boring and you start to wonder why you aren't just given cashback instead.
With Norwegian, however, this approach makes sense.  With a strong focus on the occasional traveller and the leisure market, it is logical to take an approach that rewards every flight taken and offers in return something you can easily redeem (ie money towards a new flight).
In any event, CashPoints are NOT the main way in which Norwegian rewards the loyalty of its flyers.
The extra benefits members receive after every 6th flight have taken Norwegian Reward from a simple 'cashback' scheme to a 'lite' elite status program.  Because you receive these rewards on every flight you take over a 12-month period, the value can really add up.
Looking at the cash value of these rewards, the best reward is the free baggage.  You need 18 flights to have this an option. On a domestic flight one suitcase costs £20 and on a long haul international flights you pay £40.  Take a mix of 3 long-haul and 7 short-haul flights over a year and you would save £260.
Free seat reservations are also good value as you pay £7 – £16 per person each way on domestic and £25 on long haul flights.
If you purchase fast track security via the Norwegian website you pay £9 – however it seems only to be available in Norway, Sweden, Denmark and Finland so this benefit will be of less use to UK residents.
Norwegian Reward will never get the same amount of customer interest and interaction as programmes such as Avios enjoy, because they do not offer the potential for 'outsize' rewards.  It is free to join however so, if you are booking a flight with them anyway, it is a no-brainer to sign up.
If you like the Norwegian experience – and 30 million people flew with them last year – you will be able to use your points for a discount on your next trip.  If you fly them on a regular basis, you will soon see your seating and baggage fees disappear too.
We will keep a closer eye on Norwegian going forward as they continue to grow their route network from the UK.
(Want to earn more Avios?  Click here to visit our home page for the latest articles on earning and spending your Avios points and click here to see how to earn more Avios from current offers and promotions.)