Additional airport lounges that you never knew Amex Platinum got you into
Links on Head for Points may pay us an affiliate commission. A list of partners is here.
The American Express Platinum charge card offering differs from country to country.  Whilst the cards look the same wherever you go (unless you turn them over) you receive different benefits depending on where it is issued.
These benefits do not always apply to holders of American Express Platinum cards issued in other countries.  Of course, when the cards look the same, it is easy to pass them off.  Some other benefits are designed for global Amex Platinum customers but, for some reason, are not promoted in the UK.
This means that you can get additional airport lounge access benefits above those officially offered by Amex UK.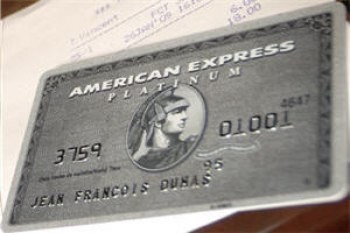 Amex Platinum already has excellent airport lounge access benefits:
You receive 2 Priority Pass cards, each of which admits two people to the 1,000 airport lounges in the Priority Pass network.  If you issue the 2nd card to your partner, this allows a family of four to access a lounge.  You can get unlimited lounge visits with your card.  The Priority Pass website here has a list of all of the lounges you can access – you are very likely to find one wherever you are travelling, including all four Heathrow terminals.
Lounge access with Delta.  If you are flying with US airline Delta, your UK-issued Amex Platinum card gets you (but no guests) access to Delta SkyClub lounge.  I don't think this allows you to use the Virgin Clubhouse in Heathrow Terminal 3, however – only Delta-branded lounges.

There are some other Platinum lounge access benefits which you can access.  It isn't clear if these are meant to be accessible for UK cardholders or not, but readers regularly get access to them.
Virgin Australia
As you can see from the Australian website for the Platinum card (don't get wound up by the 100,000 points sign-up bonus!), you can flash your card to get in to Virgin Australia lounges in Australia if you are flying with them.  Here are the rules:
Access is complimentary for the Basic Platinum Card Member and one guest only. The Basic Platinum Card Member and guest must be travelling with Virgin Australia domestically. Access is to Virgin Australia-branded lounges in Australia only. Name on boarding pass must match the name on Platinum Card. The Platinum Card Member and guest must present his or her valid Card and same-day boarding pass (containing your Virgin Australia Velocity Frequent Flyer number and status) to Virgin Australia lounge agents. Guest must be travelling on same Virgin Australia flight and present boarding pass. All access is subject to space availability. This benefit is subject to change.
It isn't clear why it says that your frequent flyer details must show on your boarding pass although I know people who have got access without this.
Airspace Lounge (US)
Airspace is a small network of independent US lounges.  As you can see from their website, you get free admission for yourself and TWO guests by showing your Platinum card.
A HFP reader recently got access with his UK Platinum card, which may or may have been an error but it did work!
Airspace lounges can be found in New York JFK Terminal 5 (JetBlue), Cleveland and San Diego.
Amex Centurion lounges
As I have mentioned before on HFP, American Express is currently rolling out its own network of airport lounges in the US.  Despite being call Centurion Lounges, they are accessible by anyone with a Platinum or Centurion Amex card.  You are allowed two free guests.
As per this website, you can find Amex Centurion lounges in Dallas, Houston, Las Vegas, New York (LGA), Miami, San Francisco and Seattle.  Philadelphia and, interestingly, Hong Kong are listed as 'coming soon'.
American Express lounges
American Express also operates 10 other lounges globally.  Full details are here.
They are in Mumbai, Delhi, Mexico City (I have been to this one), Buenos Aires, Monterrey (Mexico, not CA!), Sydney and Toluca.  These are accessible by Platinum cardholders from any country – guest policies vary by lounge.
Bradesco lounges in Brazil
As per the comments below, Amex – in conjunction with its local issuer Bradesco – has a network of lounges in Brazil.  These can be accessed with a Platinum card or, it appears (my Portuguese is a bit ropey) a Gold card.  Full details, in Portuguese, can be found here.
Sao Paulo Terminal 2 – Bradesco Lounge – airside – 1st floor
Sao Paulo Terminal 3 – Star Alliance Lounge – airside – mezzanine
Sao Paulo – Amex Centurion Lounge – airside – opposite gate 5
Rio De Janeiro – Amex Centurion Lounge – landside – 1st floor
Recife Terminal 2 – Sala VIP PontesTur – airside – ground floor
Plaza Premium lounges
Amex Platinum cards issued in Hong Kong – but which look very similar to the UK version – can be used to access a large number of Plaza Premium airport lounges.  You can learn more here.
Most Plaza Premium lounges are in Priority Pass, which means that you can enter anyway by using the Priority Pass card which comes with Amex Platinum, but this is a fall back option if you don't have your Priority Pass with you.
Conclusion
As you can see, American Express Platinum cardholders get a wide range of airport lounge benefits – many of which are not actually mentioned in the literature sent out by the UK team.  My full review of Amex Platinum is here.
(Want to earn more miles and points from credit cards?  Click here to visit our dedicated airline and hotel travel credit cards page or use the 'Credit Cards Update' link in the menu bar at the top of the page.)