Air Canada dumps Aeroplan (or, the perils of selling off your loyalty programme)
Links on Head for Points may pay us an affiliate commission. A list of partners is here.
You will often see articles about how some airlines have a loyalty programme which is worth more than the airline itself. 
Avios Group is not in the same zone, but it is still a chunky company worth around £2bn based on recent earnings.  IAG as a whole has a market cap of around £12bn, and once you add in the net debt and the pension deficit the enterprise value is substantially higher.
For airlines with a poorer operating performance, however, the maths looks very different.  When Etihad invested in airberlin, one way it did so was to acquire Topbonus, the airberlin frequent flyer programme.  Etihad paid €185m for Topbonus which was MORE than the value of airberlin at the time (€177m market cap, plus a huge amount of debt of course).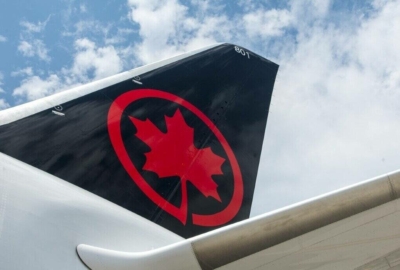 (Gavin Halliday, the ex-CEO of Avios Group, will be overseeing Topbonus, Etihad Guest and all of the other Etihad Airline Partners loyalty programmes in his new role at Etihad, starting in September.)
The pioneer of selling off your airline loyalty scheme was Air Canada.  It span off its Aeroplan loyalty scheme back in 2002 and slowly divested its shares.  By 2008 the programme was totally independent.
Aimia, as the company became known, expanded into running other loyalty schemes alongside Air Canada.  It owns Nectar in the UK, which itself is at real risk of implosion if Sainsbury walks away.
Yesterday, Air Canada announced that it is dumping Aeroplan.  It wants to regain control of its loyalty programme.  And this, in itself, explains why loyalty programmes are not really worth more than the airline that is their major customer.
The details are still sketchy although this press release tries to explain it.
Until June 2020, Aeroplan continues as it does today
From June 2020, Air Canada will have a new loyalty programme.  You will have to credit your Air Canada and other Star Alliance flights to the new scheme – Aeroplan will no longer be an option.
You will NOT be able to transfer your miles from Aeroplan into the new Air Canada scheme.  They will be orphaned in Aeroplan.  
However, Air Canada will continue to allow Aeroplan to access (some? all?) of Air Canada's redemption availability to allow members to run down their balances.  It isn't clear if this will include allowing redemptions on other Star Alliance partners.
This looks like a major mess, on the face of it, which will cause three years of upheaval for Air Canada frequent flyers.  It is also a mess for Air Canada, because they apparently do not have access to the 5 million-strong Aeroplan membership list.   If you have an Aeroplan account, you may want to consider emptying it now and crediting your future Star Alliance travel to a different programme.
Air Canada has learnt that, if you give up control over a key part of your business, you begin to lose your edge.   Benjamin Smith, President – Passenger Airlines at Air Canada wins the 'statement of the obvious' award for this week when he says:
"by managing our own loyalty program, we will be able to take better care of our customers by making decisions in real time that address specific needs"
There is also money involved, of course:
"Air Canada expects the net present value of the program repatriation over a 15-year period to exceed C$2 billion."
The good news is that this may stop the flow of investment bankers knocking on the door of British Airways trying to persuade them to sell Avios Group.
PS.  If you missed it, this article on how Air Canada's Maple Leaf Club airport lounge pass scheme works is worth a read.