Bits: Air New Zealand LA sale, Nobu Hotel Shoreditch opens today, my Uber milestones
Links on Head for Points may pay us an affiliate commission. A list of partners is here.
News in brief:
Air New Zealand Premium Economy deal to Los Angeles
Air New Zealand has launched a limited time Premium Economy fare from London to Los Angeles of £815.
Air New Zealand is currently introducing a new Premium Economy product.  At the moment, you will get the Spaceseat: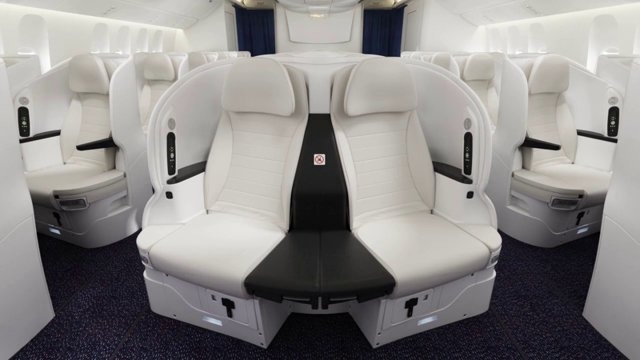 …. but this will switch at some point – planned for September at the moment – to this new seat: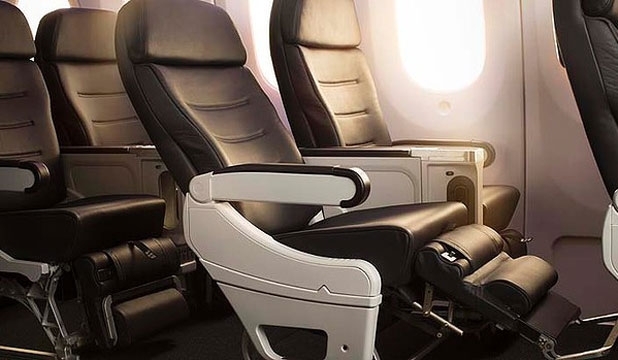 …. with a 41 inch pitch, 19 inch width and a 5 inch wide armrest.  Both look a lot better than the BA / Virgin products!
The airline is also offering Business Class at £2,132 (they use a Virgin / Air Canada style seat) and Economy Class at £381.  You need to book by 12th July.
Full details can be found on this page of the Air New Zealand website.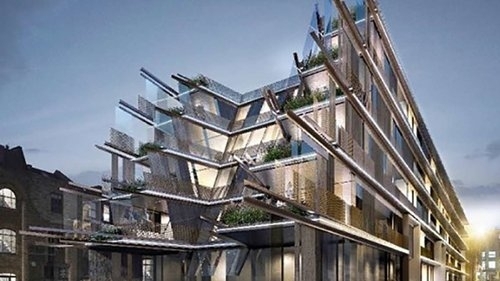 Nobu Hotel Shoreditch opens today
If you are out in London tonight and looking for somewhere different for a drink, the long anticipated Nobu Hotel Shoreditch opens today.
Here is the PR guff:
Set back from the lively hub of Great Eastern Street, Nobu Hotel Shoreditch offers a dynamic blend of Nobu's signature east-meets-west philosophy and Shoreditch's creative and industrial energy.
The property boasts 143 guest rooms and seven suites, meeting space, a lobby bar and 240-seat restaurant, which lies at the heart of the building, spanning almost the entire footprint of the hotel. Guests to the hotel and restaurant will be able to enjoy genre-defining Nobu signature dishes, exquisite sushi, and Shoreditch-inspired menus and cocktails.
For those wishing to witness the theatre and artistry of Nobu chefs in action there is the exclusive 10-seat sushi bar and an 18-seat chef's table, with prime views of both the main kitchen and sushi chefs at work. Giving back to the local area, Nobu Hotel Shoreditch will also be opening a stunning pocket garden, creating a public space between the vibrant streets and the calmness of the hotel, offering an oasis in the heart of East London.
The separate Lobby Bar on the ground floor is also available to both guests and the public, offering an comfortable atmosphere. Alongside a range of Nobu dishes and award-winning cocktails, the Lobby Bar provides a sophisticated retreat in which to socialise, relax or watch the world go by.
It is on Willow Street in a very striking new Ron Arad building (photo above, click to enlarge) if you know your architects.
My Uber milestones ….
If you've ever wondered how driving around with kids can wreck your Uber score, I have the answer.
On its fifth anniversary in London, Uber has been emailing people with their ride data.  This is what I got:
1,147 rides taken
4.59 overall rating
923 five-star ratings received
If you can do your maths, then you quickly work out the following:
923 five-star rides
…. means 224 non five-star rides
Average rating of 4.59 over 1,147 rides
…. means that the other 224 rides got an average score of 2.9
Now, many of these 1,147 Uber rides did not involve me as the passenger and were used to pick up my kids from school.  I'm pretty the bulk of the 923 five-star rides where my wife or I were passengers, as I used it heavily for a couple of years to go to and from my old office.  But, come on, an average score of 2.9 for the 224 rides which were not ranked as 5/5?!
The Uber ranking score is meant to be logarithmic. Drivers apparently get 'deactivated' if their average ranking goes under 4.6.  Even if you steal the car the driver is not meant to rate you as low as a 2 …..
OK, my little boy was once sick in an Uber.  But that was only one ride …. what about the other 223?