Review of the new Plaza Premium Arrivals Lounge at Heathrow Airport Terminal 3
Links on Head for Points may pay us an affiliate commission. A list of partners is here.
This is my review of the new Plaza Premium Arrivals Lounge at London Heathrow Terminal 3.
This is part of our series of reviews of airport lounges across the UK. You see all of the reviews here.
The new Plaza Premium Arrivals Lounge at Heathrow T3 has been open for a little less than a month.  As neither Rob nor I had any plans to fly into Terminal 3, we asked Plaza Premium if they would arrange a tour for us.  This is my review of the Terminal 3 lounge – I also visited the fairly new arrivals lounge at Terminal 4 and that review will follow later this week.
Details of all of the Heathrow lounges run by Plaza Premium can be found on their website here.
Getting there
The Plaza Premium Arrivals Lounge at T3 is outside the terminal, opposite the bus stop.
To be honest it took me a while to find the lounge as there weren't any signs inside the terminal. (I later learned that I should have followed the signs to the former Delta Arrivals Lounge which used to occupy this space as those signs had not been taken down yet).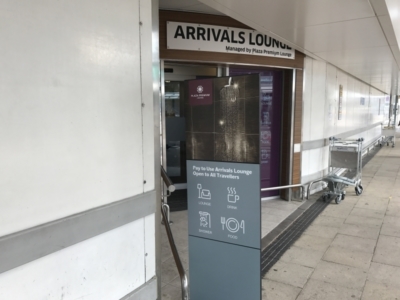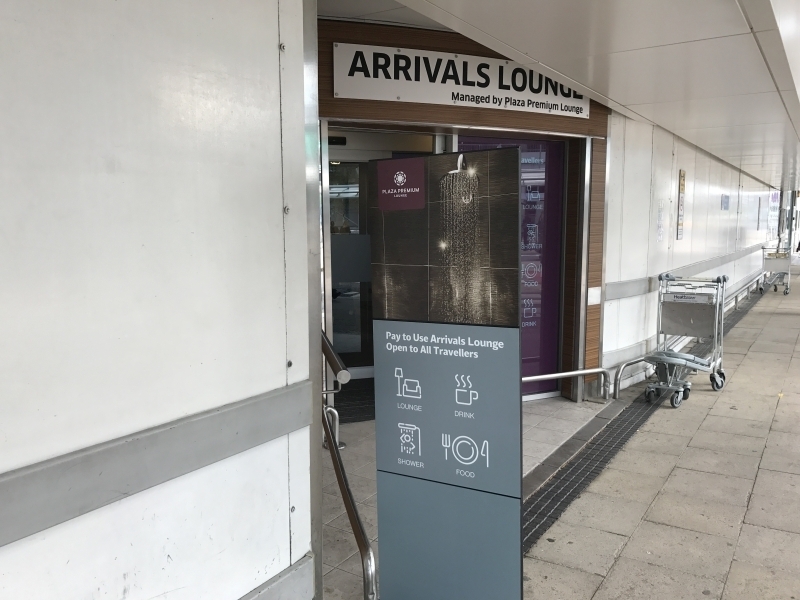 The lounge is open from 5am until 2pm, the peak arrival times at T3.
I got there at 12pm and there was only one person in the lounge who left pretty soon after I arrived.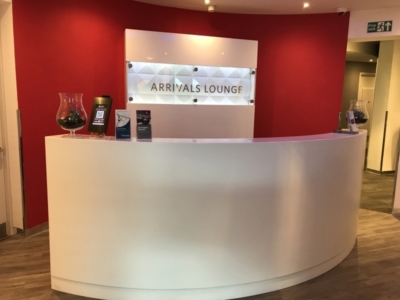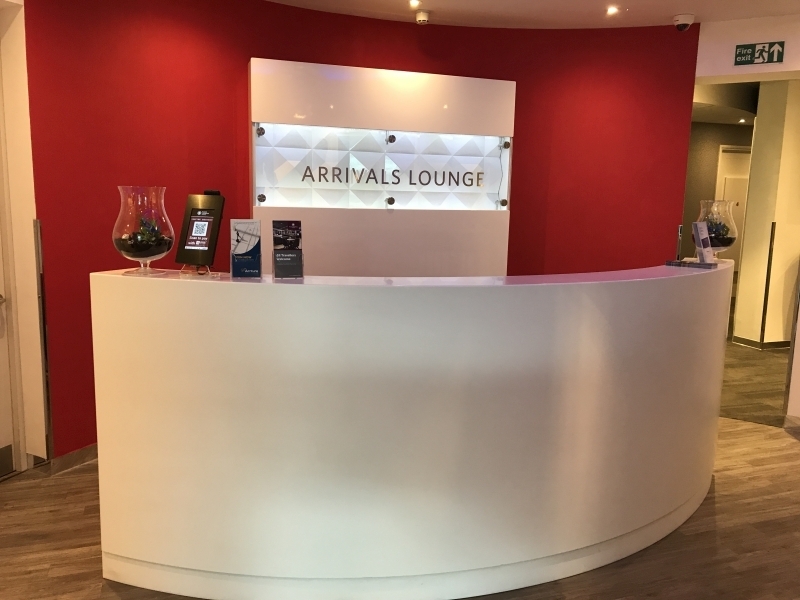 The lounge is quite small but with one sitting area, one 'dining' area and a separate small office it shouldn't feel cramped.
Plaza Premium decided to keep the layout and some of the decorative features of the former Delta Arrivals lounge like the London themed wall decoration.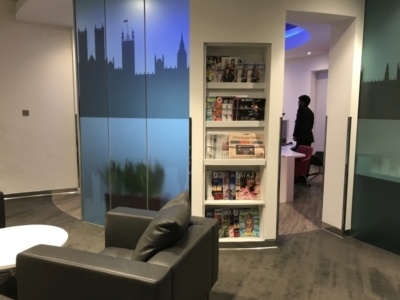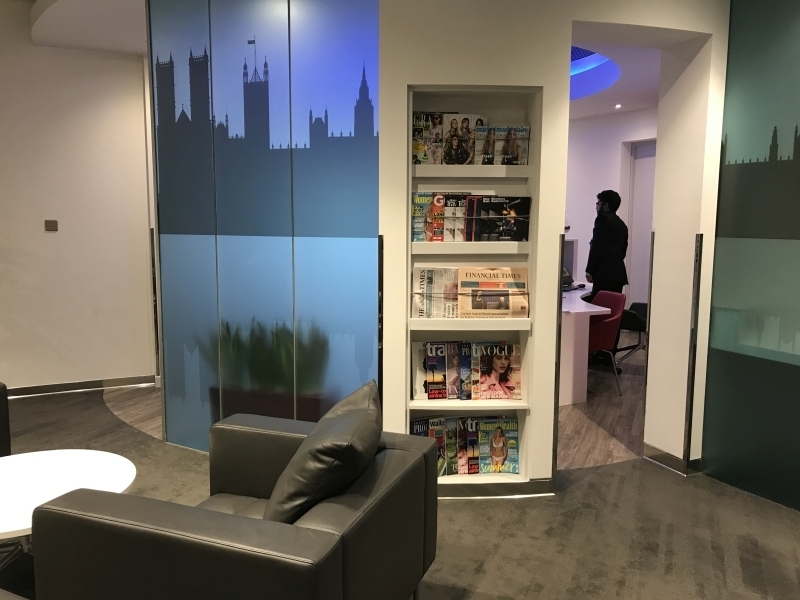 This is the main sitting area with a number of armchairs and a good selection of magazines and newspapers.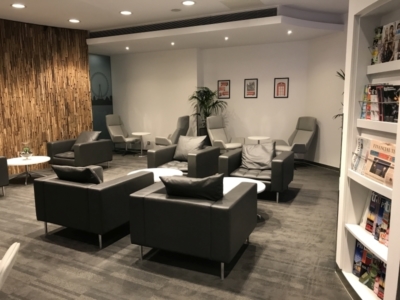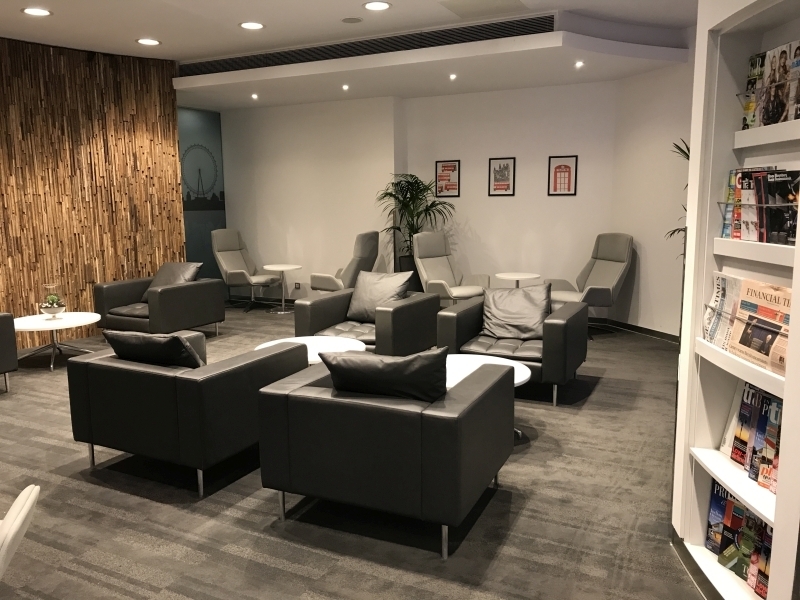 This is the office area with space and sockets for laptops.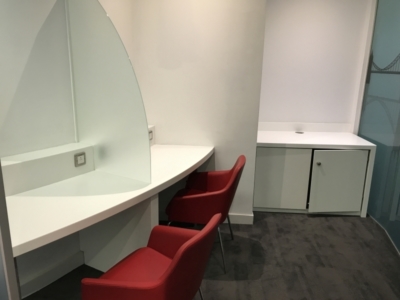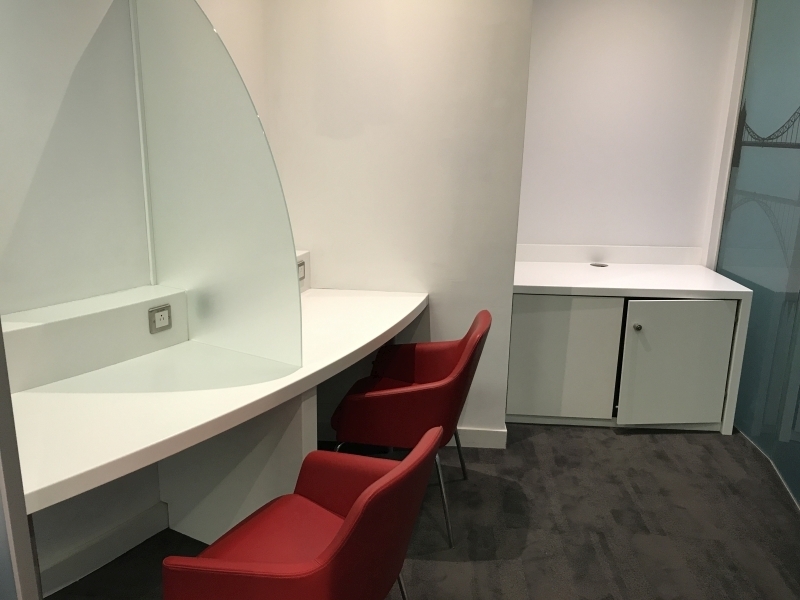 There is further seating inside the drinks and snacks room. As the lounge closes at 2pm there is no hot food but a good selection of pastries, yoghurts and fruits.
Currently the lounge doesn't have an alcohol license but they are in the process of getting one.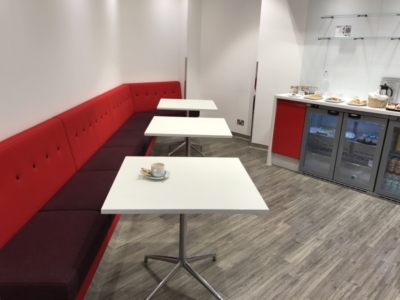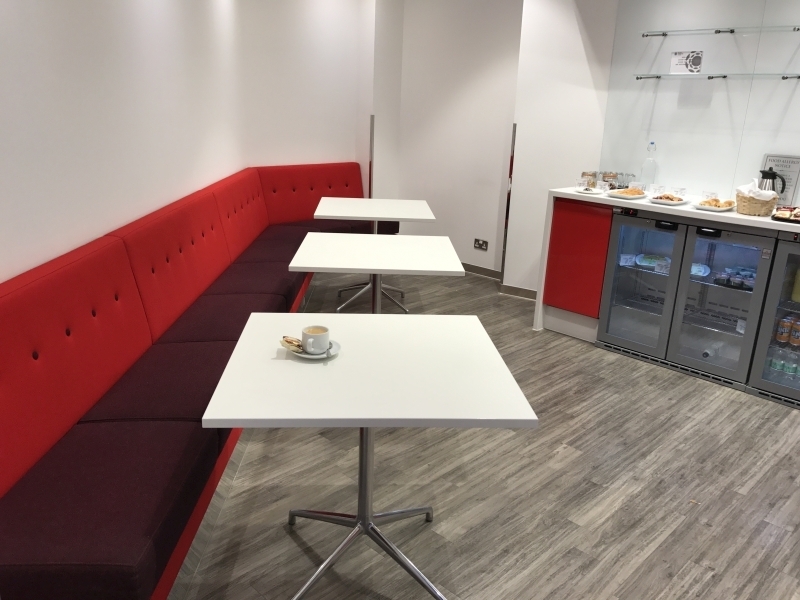 The coffee machine is at the other end of this room with more seats and a table.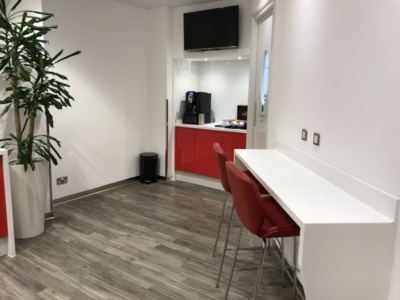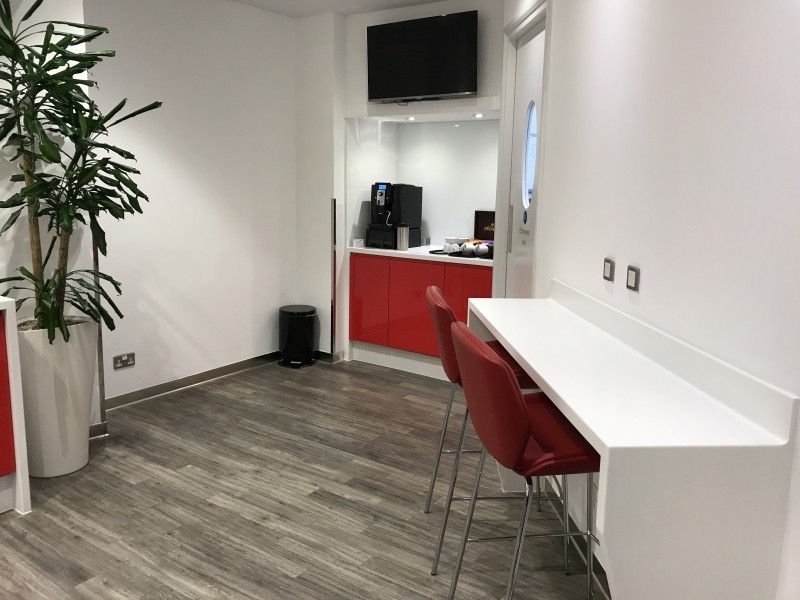 There are 11 shower rooms in the lounge which is a good amount for this otherwise fairly small lounge.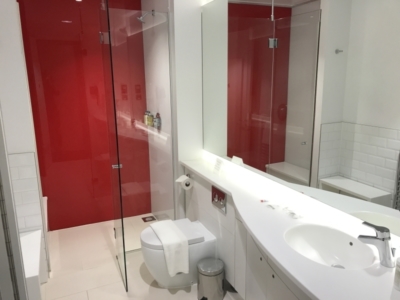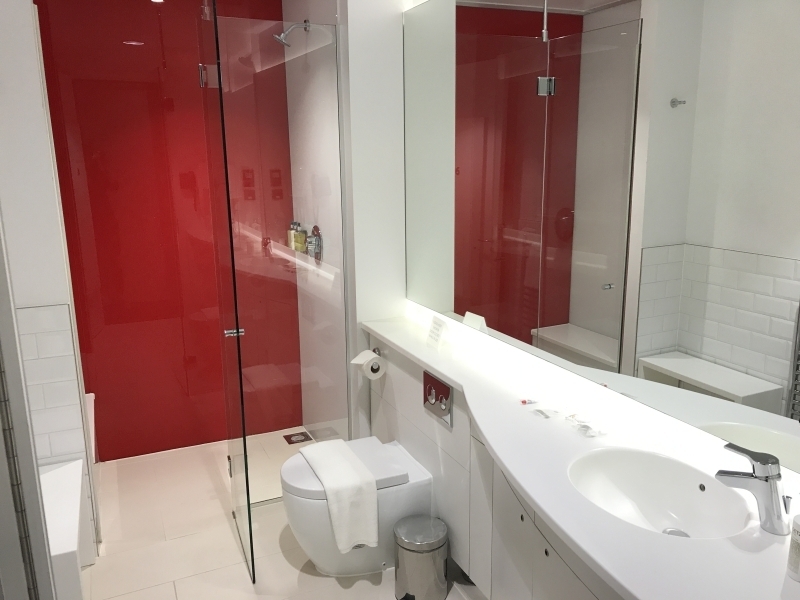 How to get in
As Plaza Premium lounges are independent an airline ticket won't get you in, unless your airline has made a special deal with the facility.  On the other hand you don't need an airline ticket to use the lounge, although at the Terminal 2 arrivals lounge they will reportedly now ask to see a boarding pass.
Paying cash, a shower costs £15, 1 hour lounge access £25 (the current opening offer is £20) and two hours cost £35.  You can book yourself in via this page.
You CANNOT get in using Priority Pass (free with American Express Platinum or buy one here) or Lounge Club (two free passes when you get an American Express Gold).
However, American Express Platinum cardholders CAN get in by showing their Platinum card (NOT their Priority Pass card) at the desk.
Conclusion
The Plaza Premium arrivals lounge at Heathrow T3 is quite small but with 11 showers and a good breakfast selection it is a decent place to freshen up before heading to a meeting in the city.
If you want to pre-book the lounge for cash in advance, you can do so via the Plaza Premium website here.