Vueling Club is live – how to earn and spend Avios on Vueling flights
Links on Head for Points may pay us an affiliate commission. A list of partners is here.
IAG's Spanish low cost carrier Vueling (pronounced bwelin) joined Avios yesterday. This is worth knowing about because of Vueling's strong regional presence at UK airports.
The options are very confusing for me to follow, so heaven knows how members of the public are meant to cope.
To put it simply:
You can now earn Avios on Vueling based on your ticket price – unless you credit a flight to Iberia Plus, in which case you earn based on the distance flown
You can redeem Avios on Vueling purely on a 'money off' basis – unless you redeem via Iberia Plus, in which case you pay a fixed amount plus taxes based on the trip distance. And you can't redeem via avios.com at all.
What is Vueling?
Vueling is a low cost airline, based in Barcelona, owned by BA's parent company IAG. It is run separately to Iberia.
Whilst Vueling doesn't have the greatest reputation for punctuality or comfort, it now serves 138 cities on 345 short-haul routes. The main base is in Barcelona with a secondary hub in Rome.
Vueling operates from seven airports in the UK including Manchester, Birmingham, Cardiff and Edinburgh as well as London Gatwick, Heathrow and Luton. It flew 28 routes from the UK last summer – typical destinations are Barcelona, Rome, Alicante, Mallorca and Malaga.
Punto is no more
Vueling has moved its existing reward scheme, Punto, into Avios.
Punto is now renamed Vueling Club. Existing points, if you had any, have been transferred into Avios at the rate of 1 Punto to 9 Avios.
The new programme has revenue based earning and revenue based spending. Except where it doesn't.
In an interesting departure from the BA model, you are able to use 'part pay with Avios' to cover the entire cost of a flight including taxes.
Full details of Vueling Club can be found on the Vueling website here.
This is a bigger upheaval for Avios than you may think. There are two million people with a 'Punto' account, so the Avios customer base has jumped from 7m to 9m overnight before stripping out duplicates.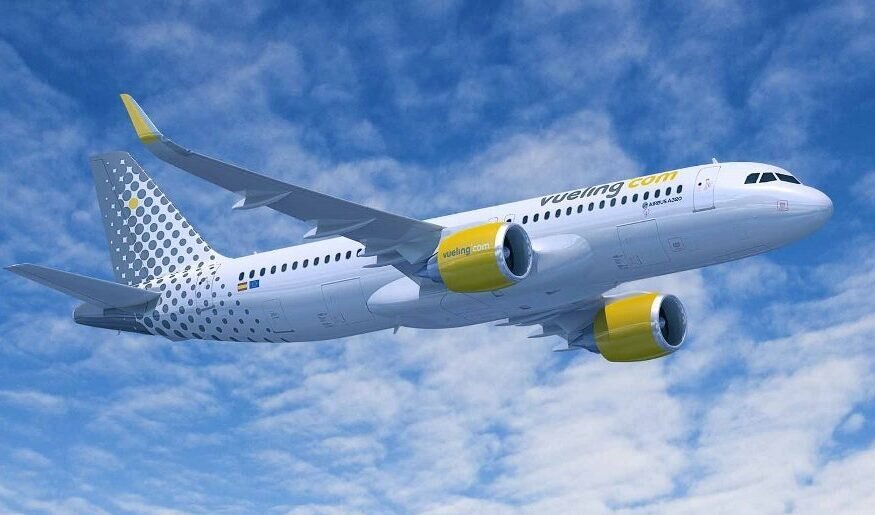 EARNING AVIOS ON VUELING FLIGHTS:
Does this mean I can now earn Avios when flying Vueling?
Yes.
It was always possible to earn Avios with Vueling, but it was fiddly. You either had to credit to Iberia Plus or book a BA codeshare service and earn in British Airways Executive Club.
How do I earn Avios now?
Now that Vueling Club is launched, you can earn Avios on ANY Vueling ticket booked via their website.
You do NOT need to join Vueling Club unless you want to create a profile to speed up the booking process. Vueling Club membership numbers are actually just avios.com membership numbers 'in disguise' – just like Aer Lingus Aer Club.
Book a Vueling flight on vueling.com, add your avios.com number and the Avios will turn up. You cannot add a BA Executive Club number.
How many Avios will I earn flying Vueling?
It is a revenue based system. The more you spend, the more you earn:
Basic Fares earn 3 Avios per €1 spent
Excellence and Optima Fares earn 4 Avios per €1 spent
Premium members – who take 40 Vueling one-way flights each year – will earn double Avios.
It isn't clear how the earning rates are adjusted for the taxes and charges element of your ticket price.
But, just to cause confusion ….. hold your horses:
If you book an 'Optima' or 'Excellence' fare on Vueling, you can still earn Avios in Iberia Plus based on the old system! The further you fly, the more Avios you earn.
Here are the earning rates if you credit a Vueling flight to Iberia Plus:
Vueling flight carrying an Iberia (IB) flight number:
Business – 1.5 Avios per mile flown (min 750)
Economy Flexible – 1 Avios per mile flown (min 500)
Economy Classic – 0.5 Avios per mile flown (min 250)
Economy Basic – 0.25 Avios per mile flown (min 125)
and on flights with a Vueling (VY) flight number):
Excellence Class – 1.5 Avios per mile flown (min 750)
Economy Flexible – 1 Avios per mile flown (min 500)
Optima Class – 0.5 Avios per mile flown (min 250)
Basic Class – 0.25 Avios per mile flown (min 125)
Note that the Vueling website implies that 'Basic' fares no longer earn Avios in Iberia Plus. The Iberia website still shows that they do. It isn't clear which is correct.
You need to do the maths for every flight. Depending on what you are spending, how far you are flying and what class you are travelling in, you need to decide whether Vueling Club / Avios or Iberia Plus is the better place to credit your Vueling flight.
And a double Avios promotion
Until 31st October, you can earn double Avios on all Vueling flights you book which are credited to Avios / Vueling Club.
You do not need to fly before 31st October, just book.
This does not apply to Vueling flights credited to Iberia Plus.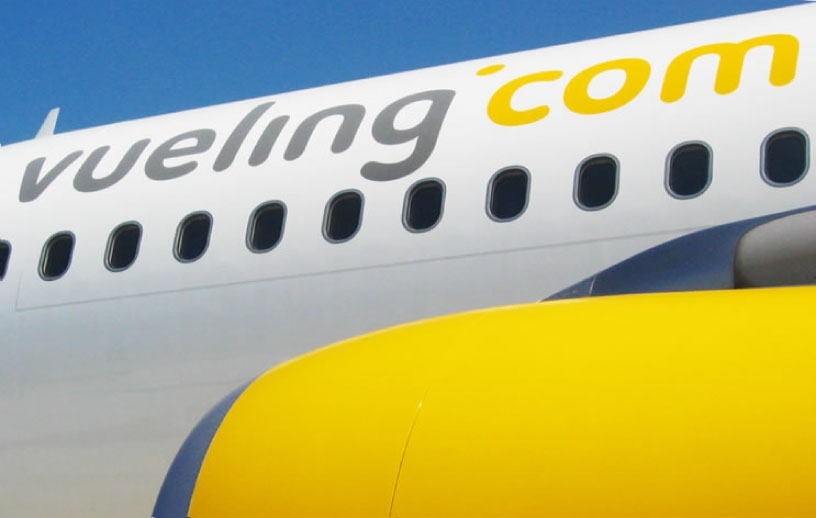 SPENDING AVIOS ON VUELING FLIGHTS
Will I be able to spend Avios on Vueling flights?
Yes.
Have they made it insanely complicated by creating two separate pricing models with different websites?
Yes 🙂
You can either book Vueling redemptions on the Vueling booking site or via Iberia Plus.
Note – and this is important – you cannot book Vueling flights via avios.com or ba.com. This is a mistake in my view because no-one is going to know that they exist.
Pros and cons of booking Avios flights on Vueling via vueling.com
Redemptions on vueling.com are ONLY available via the 'part pay with Avios' method. Except, in this case, you can actually FULLY pay with Avios if you want.
Alongside Lufthansa short-haul, Vueling is one of the few airlines in Europe to allow you to get totally free flights, including taxes and charges, with your points. That said, you cannot yet use Avios to redeem for additional services such as checked baggage or priority seating – although this is on the way I am told.
You need to log in using your avios.com account details on vueling.com. If your Avios currently sit in a BA account, you will need to move them into avios.com using 'Combine My Avios' (click here).
(As of last night, the Vueling site was broken and did not allow you to log in using Avios or Iberia Plus IDs. I am assuming that this is only temporary.)
Select the flights you want, in any class – Basic, Optima or Excellence. You can book ANY flight. There are no availability restrictions.
On the payment page you will be offered the chance to pay with Avios.
The rate is very poor, unfortunately. You will be offered 0.55p per Avios. Personally, I think you need your head examining if you accept such a weak redemption rate for your points. I would want to get double that when redeeming.
In theory, because you are booking a cash ticket but paying with Avios, your redemption flight should earn Avios back if you credit it to Iberia Plus. It may also credit to Vueling Club – it depends if they base Avios earned on the cash element of the fare or the cash you actually pay, which is nil.
Pros and cons of bookings Avios flights on Vueling via Iberia Plus
You can still redeem Avios via Iberia Plus for Vueling at fixed Avios prices. This involves:
opening an Iberia Plus account at iberia.com
having it open for at least 90 days
earning at least 1 Avios in the account from a BA or oneworld flight, from crediting a hotel stay, from another partner or from moving across some American Express Membership Rewards Points and then
using 'Combine My Avios' to move your points to Iberia Plus
The problem is that Avios redemptions on Vueling are usually not competitive due to the taxes. Avios redemptions do get a free checked suitcase, however, which may swing it.
I looked at a typical Vueling flight from Rome to Barcelona in January. It priced up at 4,500 Avios plus £37.50 of taxes. A cash flight on the same day was €52 for Basic (no luggage) or €66 for Optima (suitcase included, as you would get with an Avios redemption via Iberia Plus). This is also a poor use of your Avios, although you may well find dates at peak times where it is a better deal.
You will NEVER find dates at peak times where it is a better deal redeeming via vueling.com, because the 0.55p per Avios redemption rate is fixed. When cash prices go up, so does the number of Avios needed.
I never fly Vueling – is there anything in this for me?
Yes.
Another Avios programme gives you more opportunities for earning.
If there are any Vueling-only promotions running with partners, such as hotels or car hire groups, you can take advantage, earn points in Vueling Club and then move them across to British Airways Executive Club.
In summary …..
If you have any Punto points, they will be turned into Avios at a 1:9 rate
You can now earn Avios on any Vueling ticket, irrespective of cost, as long as you credit to a Vueling Club account or an existing avios.com account. However, on Optima or Excellence fares you may earn more Avios by crediting to Iberia Plus where you will earn based on distance flown.
You can redeem Avios for a discount – of up to 100% – on any Vueling flight in any class via 'part pay with Avios' when you book at vueling.com. You need to log in using your avios.com details and, if necessary, use 'Combine My Avios' to move your points from BA to avios.com.
You can also redeem for Vueling flights via Iberia Plus. These rewards are priced using the standard distance model, eg 4,500 Avios plus taxes for a short one-way flight in Economy.
You cannot redeem via the avios.com platform. This seems like a bad choice, strategically. Most avios.com users will never know the Vueling options are there. You also cannot redeem via ba.com.
You can find out more about Vueling Club on this page of the Vueling website.
(Want to earn more Avios? Click here to visit our home page for the latest articles on earning and spending your Avios points and click here to see how to earn more Avios from current offers and promotions.)