Links on Head for Points may pay us an affiliate commission. A list of our partners is here.
Tesco is making changes to the Clubcard scheme on Monday.
This does NOT impact Avios or Virgin Flying Club redemptions.
It does impact all other redemptions which are based on a multiple of the face value of the voucher.  All '4 x face value' redemptions are being devalued to 3x.  On the other hand, the few '2 x face value' redemptions are being lifted up to 3x.  Redemptions which are currently at 3 x face value are unchanged.  You can find out more on Shopper Points here or read Anika's thoughts in the i newspaper here.
Tesco Clubcard offers a very cheap way of accumulating Avios points and Virgin Flying Club miles without stepping on a plane.   This is why we cover some Clubcard offers on Head for Points and ALL Clubcard earning offers (however good or bad!) over on our sister site Shopper Points.  The best one currently available is the '1000 Clubcard points (2400 Avios or 2500 Virgin miles) sign-up bonus on the free Tesco Clubcard Mastercard.
Are Avios or Virgin Flying Club miles a blinkered way of redeeming your Clubcard vouchers, though? After all, there are a huge number of other partners to choose from.  Once in a while it is worth stopping to look at alternatives.
Let's take a look at Tesco's other travel partners.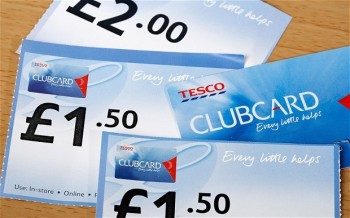 First, you need to ask yourself 'What is an Avios point worth to me?' – this linked post explains my views.
If you settle on 1p, then 1p of Clubcard vouchers gets you 2.4p of value if you redeem for Avios.  This is based on 1 Clubcard point getting you 2.4 Avios.
Do any other Clubcard travel deals come close to Avios or Virgin Flying Club redemptions?  After all, many claim to offer '3x face value' which would be a better return than 2.4x with Avios points.   Let's see.
Car hire and taxis
I am starting with taxis because this is where I DO think you can get real value.  Indeed, it is how I have been using my own Clubcard vouchers recently.
Uber is a Tesco Clubcard partner.  You can redeem points for 3x their face value in Uber credit.  Because Uber credit is rarely available at a big discount, the Tesco offer is genuinely good.   Uber credit can also be used  for UberEats food delivery – the same credit balance can be accessed via both apps.
Unless you value an Avios or Virgin mile at over 1.25p, you are better off taking Uber credit than miles (assuming you use Uber!).  This is on the basis that a £10 Tesco Clubcard voucher would get you £30 of Uber credit compared to 2,400 Avios or 2,500 Virgin miles.  Note that the Uber credit can only be used in the UK.
The other transport-based Clubcard redemption is Europcar.  Whilst you theoretically get 3x face value for your vouchers, the restriction on using any other discount code and the need to select a 'pay on arrival' rate means that you are not genuinely getting 3x the best price otherwise available.
Affordable Car Hire is also a 3x partner but I have no knowledge of them at all.
Airlines
Since Monarch went bust, Tesco Clubcard has no airline partners.
Train, buses and ferries
redspottedhanky offers 2x face value for train fares and this will increase to 3x on Monday.  You are cashing out cleanly here, as train tickets are not usually discounted further elsewhere, apart from those operators who offer special deals exclusively on their own websites.  This will be one of the Clubcard 'sweet spots' from next week.
There are various ferry company offers.  This is outside my area of expertise – I never book a ferry so I am not sure how easy it is to take advantage of other special deals.
Megabus will go up to 3x face value from 2x on Monday and will be a decent deal if that is your thing ….
Railcards are now a fixed value redemption, eg £15 of Clubcard vouchers for a Senior Railcard.  This is only 2x face value and Railcard often has discount codes available driving down the cash price even further.
Eurotunnel does offer genuine value.  Feedback from HFP readers is that you pay the same price as shown on their website, availability is the same as shown online and the vouchers get you 3x face value.
Holidays
Back in the golden days of Clubcard, when Tesco was throwing out points in every direction, there were great stories about people who have had 'free' holidays via Clubcard points.  (Heck, at one point serious collectors were getting free cars from Clubcard when it launched a short-lived partnership with Motorpoint!)
Tesco works with many of the top groups such as Cosmos, Cunard, P&O Cruises, Family Adventure Company and Hoseasons.  You need to read the small print though – there may be caps against the amount of vouchers that can be used per person or per booking, and certain charges may be excluded.  You are generally required to book the brochure price which may often be discounted via brokers.
You need to do the sums to see if these deals make sense. How much cheaper can you get the product if you book elsewhere?
Hotels
This is also the land of small print!  You can use Clubcard deals for 300% of face value with a number of hotel groups, including Best Western, Barcelo, Butlins, Hastings Hotels, Hilton, Macdonald, Mercure, Novotel and Warner Hotels. 
In general, you are restricted to UK stays, at weekends, paying the 'fully flexible' bed and breakfast price.  Not all hotels in a brand may be included.
Hilton is probably the best one.  You to book most room categories with Clubcard tokens.  This can make them more flexible than Hilton Honors points if you need a larger room or suite.  The only 'snag' is that the price you pay is based on the Best Flexible B&B rate and not any sale or Advanced Purchase discount rate.  We did a recent Shopper Points article on how to book Hilton with Clubcard points as there is now a dedicated Hilton / Tesco booking website.  Hilton stays booked on Clubcard points DO count for Hilton Honors points and stay credit.
hotels.com was added to Clubcard last year and is also worth a look.   This redemption had a rocky start after various website issues and problems with the Terms & Conditions but is now working well.  It is almost a 'genuine' 3x redemption.  The only catch is that you do not get Hotels.com Rewards credit for any stay which uses Tesco Clubcard vouchers, and this credit is worth 10% of the cost of your stay.
cottages4u also looks interesting although you need to redeem in fixed chunks of points – you can't use whatever vouchers you have to had.
Conclusion
The addition of Uber and hotels.com last year means that Avios and Virgin Flying Club miles are not necessarily the best Clubcard travel deals.
From Monday, redspottedhanky.com will also be looking very attractive as it goes up to 3x face value.
Hilton has also been a consistently interesting one.
If you've got any feedback on redeeming Clubcard vouchers for travel deals then do post below.  All of these deals can be found at the Clubcard Boost 'travel deals' page.
(Want to earn more Avios?  Click here to visit our home page for the latest articles on earning and spending your Avios points and click here to see how to earn more Avios from current offers and promotions.)
Click here to join the 13,000 people on our email list and receive the latest Avios, miles and points news by 6am.