How I got good value for my American Express Membership Rewards points with Eurostar
Links on Head for Points may pay us an affiliate commission. A list of partners is here.
I need to be in Paris for two days at the end of June, returning home on a perennially expensive Friday evening.  As my hotel is only three metro stops from Gare du Nord it made sense to take the train back rather than fly.
With cash tickets reassuringly expensive for booking two weeks in advance, this was a good opportunity to check out the new 'guaranteed availability' benefit of redeeming with Club Eurostar points.
As I didn't have any Club Eurostar points, this required a transfer from American Express Membership Rewards.  I thought it was worth looking at the value I got from this.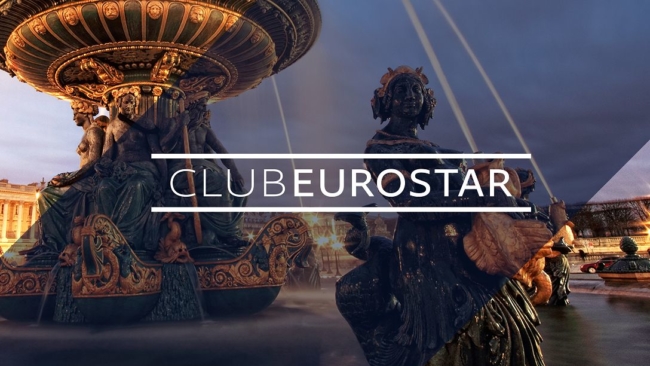 Transferring Amex points to Club Eurostar
Club Eurostar is the new Eurostar loyalty scheme launched last Autumn.  It replaced the two previous schemes, Eurostar Frequent Traveller and Eurostar Plus Points.
Reward availability with Eurostar was always pretty good.  It is now perfect, because under Club Eurostar you can book on ANY train in ANY class as long as you are prepared to pay a small premium.
Here is the new redemption chart – only look at the 'Club Eurostar' column: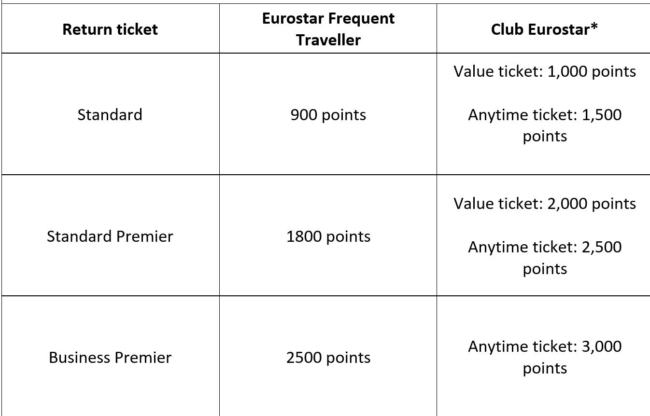 The transfer rate in from Amex is 15 Membership Rewards to one Club Eurostar point.  This means you're looking at:
Standard Class – 15,000 Amex points return (22,500 for an 'Anytime' ticket)
Standard Premier – 30,000 Amex points return (37,500 for an 'Anytime' ticket)
Business Premier – 45,000 Amex points return for an 'Anytime' ticket
Tickets can be booked as singles or returns in any of the three classes.
All Eurostar routes cost the same number of points, making the South of France and the Winter ski services excellent value.
Friday night Eurostar tickets are not cheap ….
Booking two weeks in advance for a Friday evening service in Summer was never going to come out well.  This was the pricing I was looking at, for a one-way from Paris to London:
Standard Premier:  £215
Business Premier:  £303
I didn't want to travel in Standard, as 2 hr 20 min in a full train did not really appeal – and the saving was only £50.  The idea of a private solo seat in Premier was far more interesting.
In terms of points, it was going to be:
Standard Premier:  1,250 Club Eurostar points, which is 18,750 Amex Membership Rewards points
Business Premier:  1,500 Club Eurostar points, which is 22,500 Amex Membership Rewards points
However, you can only transfer Amex points in multiples of 1,500.  This means that the Standard Premier ticket would actually have cost me 19,500 Amex points.
The only differences between Standard Premier and Business Premier are better food, lounge access and 10-minute check-in.  I have lounge access via my Amex Platinum charge card.  Despite that, I still decided to use the extra 3,000 points for Business Premier as life is short and my Membership Rewards pot is large – although I doubt the meal will be worth the notional extra £25-£30!
This is how the redemptions worked out:
Standard Premier:  1.14p per Amex point
Business Premier:  1.34p per Amex point
However …. I always stress that you should value redemptions based on what you would reasonably have paid.  Would I have paid £303 for Business Premier when Standard Premier was £215?  No way.  I didn't mind using an extra 3,000 Amex points though.
You could also argue that I didn't need to get the Friday peak train.  If I had waited until 6.45pm I could have bought a Standard Premier ticket for £137.  If I'd done that, though, I wouldn't have been home in time to put my kids to bed which is something I don't like to miss if I can help it.  There would also have been a lot of hanging around given that I couldn't have pushed my hotel check-out beyond 4pm.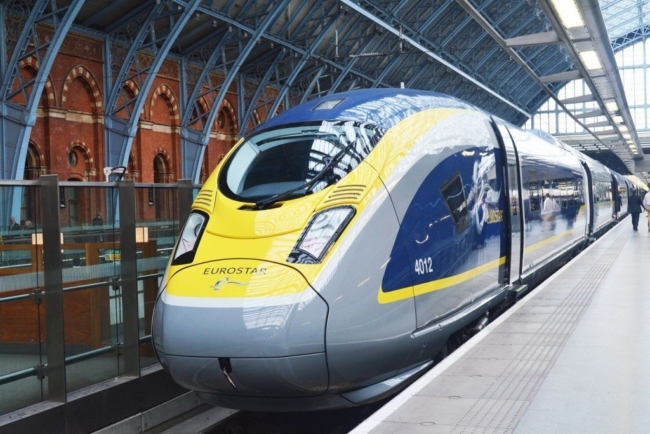 Other points to note ….
Had I booked earlier, I would have been able to get a one-way Standard Premier ticket for 1,000 points instead of 1,250 Club Eurostar points.  I ended up with a pricier 'Anytime' ticket.
'Anytime' tickets have one important bit of upside if you are converting points from Amex.  Because you are guaranteed to be able to redeem the seat you want, you don't need to worry about reward seat availability disappearing whilst you wait for the points to transfer across.
As it happened, it took 48 hours for the points to move across from American Express to Club Eurostar.  My accounts were already linked – if yours are not already linked, the first transaction may take a little longer.
Without wishing to state the obvious, there are no taxes or charges on Eurostar redemptions.  Free means free. 
With a bit of organising and advance booking, you can get a return Standard ticket from the centre of London to the centre of Paris – or south of France – for 15,000 Membership Rewards points all-in (no taxes or fees) so it can offer a decent deal. 
I ended up paying a lot more but that is the price you pay for booking a Friday night train in a premium cabin at two weeks notice …..
---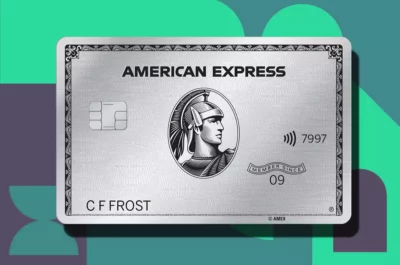 How to get Club Eurostar points and lounge access from UK credit cards (March 2023)
Club Eurostar does not have a UK credit card. However, you can earn Club Eurostar points by converting Membership Rewards points earned from selected UK American Express cards.
Cards earning Membership Rewards points include:
Membership Rewards points convert at 15:1 into Club Eurostar points which is an attractive rate. The cards above all earn 1 Membership Rewards point per £1 spent on your card, so you will get the equivalent of 1 Club Eurostar point for every £15 you spend.
American Express Platinum comes with a great Eurostar benefit – Eurostar lounge access!
You can enter any Eurostar lounge, irrespective of your ticket type, simply by showing The Platinum Card at the desk. No guests are allowed but you can get entry for your partner by issuing them with a free supplementary Amex Platinum card on your account.