Why Norwegian Reward is a more valuable loyalty scheme than it first appears
Links on Head for Points may pay us an affiliate commission. A list of partners is here.
We don't cover Norwegian much on Head for Points, although you can't deny that they have become a major force on the European aviation scene.
Norwegian is now the 8th largest airline in Europe and the 5th largest low cost carrier globally.  It flies over 500 routes to 150 different destinations.
As well as a substantial short haul operation, it was due to have 32 long haul aircraft (unfortunately, all Boeing 787 planes with the temperamental Rolls Royce engines) by the end of this year.  The average fleet age of under 4 years compares with British Airways at just over 12 years.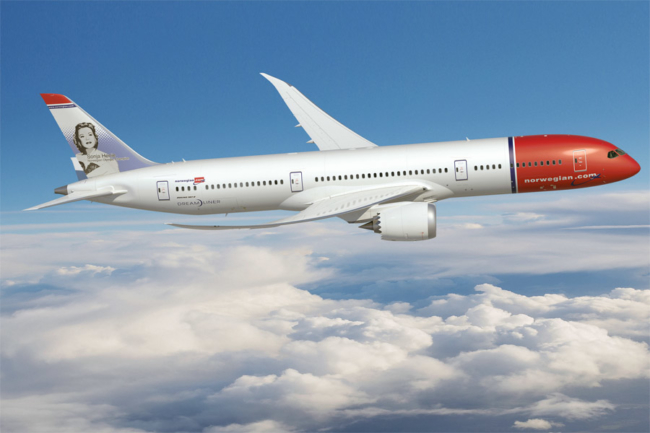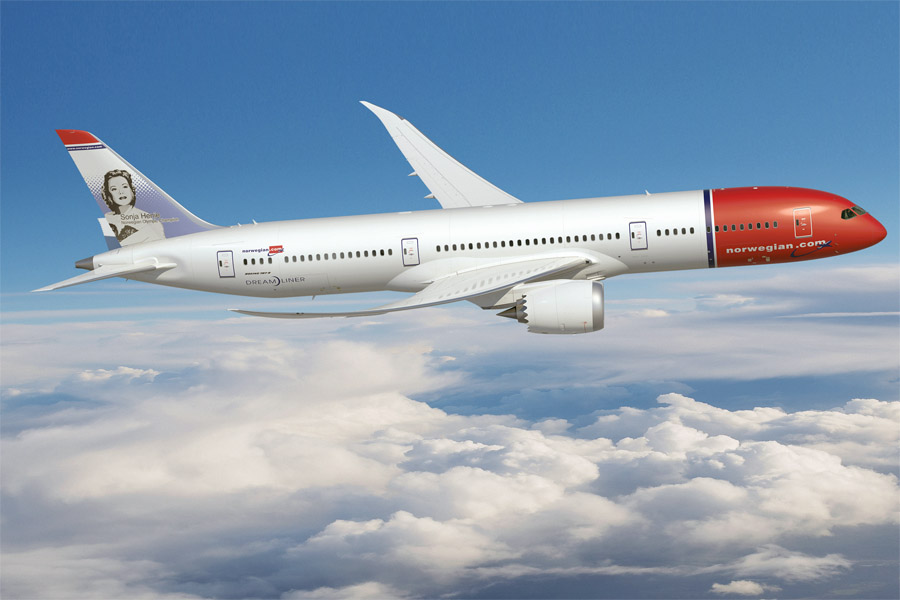 Despite being technically a low cost carrier, you might be surprised to learn that we recommend Norwegian Premium.  I reviewed Norwegian Premium and it is the only 'premium economy' seat which is genuinely half-way between traditional Economy and Business.
Rob says that it isn't far off the old-style seats which passed for Business Class back in the late 1980's …. not that I was out of nappies then.  You even get lounge access, which isn't coming to Virgin Atlantic Premium or BA's World Traveller Plus any time soon.
Our articles on Norwegian tend to focus on takeover interest by BA's parent IAG and rumours of financial difficulties.  Norwegian also has a loyalty programme, however, and I wanted to look at that today.
Norwegian Reward claims to be one of the fastest growing loyalty programs in the industry.  In 2011 the program had 1 million members.  At the end of 2017 it had 6.8 million members and is presumably now level with Avios at around 8 million.  That said, the major hotel loyalty programmes are approaching 100 million members each …..
Unlike most airline loyalty programs it is a very simple structure.
Norwegian Reward has pseudo-revenue based earning and actual revenue based spending.  For every flight you buy you get at least 2% of your fare back in CashPoints, rising to 10% for Flex tickets which is a very generous return.  Until recently you got 20% back on Flex tickets which was ludicrously good.
Norwegian Reward has no status levels and no 'outsize' rewards for large balances (in the way that Club World redemptions with Avios cost 4x a World Traveller seat but, for cash, would cost 5 – 10x more).  There is no point in saving up your CashPoints because their value does not increase disproportionately if you have more of them.
As we show below, though, regular flyers do receive extra benefits which are arguably worth more than CashPoints.  There is real value to be had here if you fly Norwegian on a regular basis.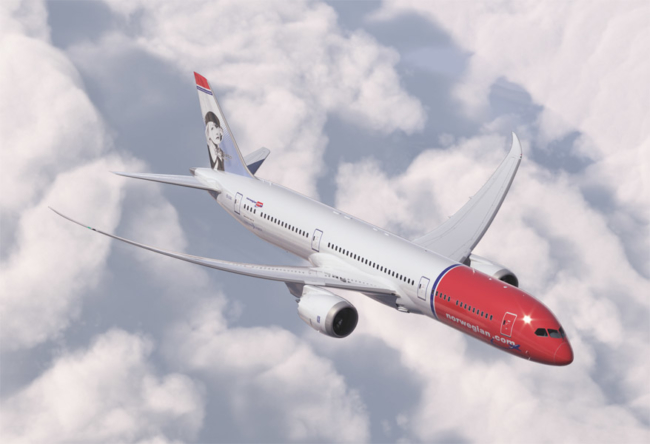 How do you earn CashPoints?
The number of CashPoints earned is based on your fare class.  You earn anything from 2% CashPoints on LowFare tickets through to 10% CashPoints on Flex tickets.
Regular flyers can earn an even higher level of return as you can elect to increase your earnings by 2% every time you complete six flights over the previous 12 months.  Points are based on your fare excluding taxes, charges and optional services.
A typical £270 LowFare ticket from Gatwick to Oakland in January 2019 includes £140 of taxes and fuel surcharges.  This means that you would receive £2.60 of CashPoints, ie 2% on the net fare of £130.  This is clearly nothing to be excited about.
For a business traveller, however, it gets more interesting.  A PremiumFlex seat to Oakland in January is £1,300 on the dates I checked.  Net of £140 of taxes, the cost is £1,160.  You would receive 10% of this in CashPoints which means receiving a credit towards future (presumably personal) flights of £116.
Whilst each member of your family can earn points, even children, each person must have their own account.  These can be pooled in a Family Account if you wish.
More ways to earn CashPoints
One way in which Norwegian is attempting to add some extra interest to Norwegian Reward is by introducing additional ways of earning CashPoints.
For example:
CashPoints with hotel bookings
You can earn CashPoints with you hotel booking via Rocketmiles.  At present you get 400 bonus CashPoints, worth roughly £40, with your first booking of 2+ nights and 100 – 1,000 CashPoints per night after that.
Norwegian Reward has also recently launched a partnership with Hotels.com, letting you earn 5% CashPoints with every hotel booking via the Norwegian Reward website.
CashPoints with car rentals
When you book your car rental via Norwegian you can earn 3% of the cost in CashPoints in France, Italy, USA and 5% of the cost in CashPoints in all other countries. Included are various major car rental companies like Hertz, Avis and Europcar.
The other Norwegian Reward partners which let you earn CashPoints include airport transport, airport lounge access and wine.
What do I do with my CashPoints?
CashPoints can be used as full or part payment for:
Flights
Baggage
Seat reservation
Cancellation insurance
Booking changes
Because you can use your points for part payment, there is no need to hit any specific threshold before you can use them.  The value you get per point is the same whether you redeem £10-worth or £1,000-worth.  Note that your points expire 24 months after the end of the calendar year in which they were earned.
Extra benefits for regular Norwegian flyers
In addition to CashPoints, members can earn extra benefits if they fly Norwegian on a regular basis.
I think that these benefits are more valuable than CashPoints for anyone flying on Low Fare tickets.
After every 6th flight members can choose one out of four extra benefits which are valid for 12 months to use on as many flights as you like.
These extra benefits are:
CashPoint boost of 2% for LowFare tickets
Free Fast Track Security (at selected airports including Gatwick, New York JFK and Oakland)
Free seat reservation
Free baggage
The CashPoint boost is the first benefit that will be added to your account. In this case you cannot choose. After 12 flights you can either choose to add another boost of 2% on LowFare tickets (increasing your bonus to 4% on top of the standard 2%), free Fast Track security, free seat reservations or free baggage.
You can have eight boost rewards in total which you will have received after 48 flights over a 12 month period.
Conclusion
In general, Head For Points does not get very excited about revenue-based programmes.  There is a reason why Nectar gets almost no attention from the public whilst Tesco Clubcard was in its prime very successful.  Clubcard lets you track down outsize rewards, usually from Tesco's partners such as Avios or Uber.  As Nectar proves day in and day out, when 1 point is worth 0.5p with almost no ability to improve on that, the programme becomes boring and you start to wonder why you aren't just given cashback instead.
With Norwegian, however, this approach makes sense.  With a strong focus on the occasional traveller and the leisure market, it is logical to take an approach that rewards every flight taken and offers in return something you can easily redeem (ie money towards a new flight).
In any event, CashPoints are NOT the main way in which Norwegian rewards the loyalty of its flyers.
The extra benefits members receive after every 6th flight have taken Norwegian Reward from a simple 'cashback' scheme to a 'lite' elite status program.  Because you receive these rewards on every flight you take over a 12-month period, the value can really add up.
Looking at the cash value of these rewards, the best reward is the free baggage.  You need 18 flights to have this an option.  The Norwegian table showing baggage pricing is very complex, but you will pay from £9 to £70 for your first suitcase depending on the length of your flight.  Getting these fees removed is a substantial saving.
Free seat reservations are also good value as 'Low Fare' ticket holders pay £7 – £24 per person each way on domestic flights and £25 on long haul flights.
If you purchase fast track security via the Norwegian website you pay £9 – however it seems only to be available in Spain, Norway, Sweden, Denmark and Finland so this benefit will be of less use to UK residents.
Norwegian Reward will never get the same amount of customer interest and interaction as programmes such as Avios enjoy, because they do not offer the potential for 'outsize' rewards.  It is free to join however so, if you are booking a flight with them anyway, it is a no-brainer to sign up.
If you try the the Norwegian experience and like it, you will be able to use your points for a discount on your next trip.  If you fly them on a regular basis, you will soon see your seating and baggage fees disappear too.