Get a 40% bonus buying World of Hyatt points – and Rhys returns
Links on Head for Points may pay us an affiliate commission. A list of partners is here.
UPDATE – SEPTEMBER 2023: This article is now out of date, but don't worry. We produce a monthly summary of the top hotel bonus point offers – please click HERE or use the 'Hotel Offers' menu above.
Our article on Hyatt's 'double points' promotion, valid at all hotels outside the Americas, is here. It runs to 15th September. Registration is now closed.
World of Hyatt is offering a 25% discount, equivalent to a 33% bonus, when you buy points by 10th October. Click here to buy.
Keep up to date with new hotel offers by signing up for our free daily or weekly newsletters.
Until 11th June Hyatt is offering a 40% bonus when you buy World of Hyatt points via this link. The minimum purchase for a bonus is 5,000 points (10% bonus) although you need to buy 20,000+ points to get the full 40% bonus.
40% is the most generous bonus you will see for buying Hyatt points.
This is obviously worth a look if you need to top up your account. It may also be worthwhile if considering a stay in a top tier Park Hyatt such as the ones in Paris or Sydney, where buying the points may be cheaper than paying cash.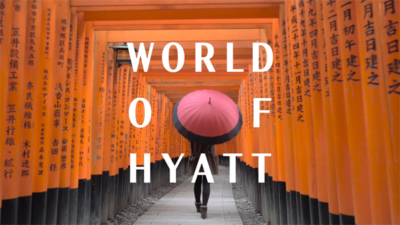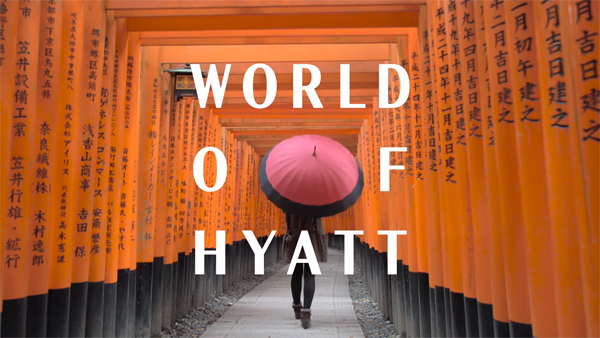 The new-ish Park Hyatt resort in Mallorca – photo below – is another location where buying points makes sense. Prices for cash are a little scary – rooms from €470 in August, or €495 if you want a cancellable one. A redemption at 25,000 points per night ($432 based on buying 50k for two nights) would be a better deal.
When I was at the Aircraft Interiors Expo trade show in Hamburg recently I bought Hyatt points to stay at the Park Hyatt. The fair had caused hotel rates to spike, and there was a substantial saving by buying 15,000 World of Hyatt points per night. Unfortunately this hotel is now 20,000 points per night but buying would still make sense. A standard room for the show next year, from 31st March to 2nd April 2020, is currently €495 per night fully flex, so €990 for two nights. Buying the points would cost $700, saving 36%.
The Hyatt 'buy points' site is here.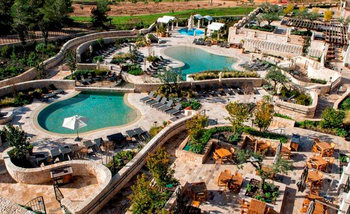 Rhys returns …..
I'm pleased to say that Rhys has rejoined the Head for Points team alongside Anika and myself.
Rhys worked for us last Autumn for six weeks and many of you will have met him at the Christmas party. He has now finished his degree and I'm delighted to have him back.
Long-term readers will know that I advertised for a new full-time writer last Autumn. We had some excellent applicants and I met a number of candidates before Christmas. The game changed, however, when I discovered that American Express was planning substantial changes to its UK card portfolio. We will see a sharp decline in revenue from Amex going forward as a result of this, and I felt it was unfair to take someone out of their existing stable job when I don't know how strong our on-going turnover is going to be.
As Rhys is joining directly from university, this is not an issue for him. There was also the small factor of the very positive response from HfP readers to the articles he wrote for us last year. I look forward to helping him learn some real-life business skills and introducing him to some relevant people before he eventually moves on to something bigger and better in the aviation world.
For those who care about such things, Rhys and I will concentrate on editorial going forward. I hope to take advantage of a less punishing schedule to spend more time working on longer term site projects. Anika will be almost exclusively dealing with the commercial side of the site (ad sales, competitions, reader offers etc) although you will still see her name cropping up on articles from time to time.