What happened at the Head for Points 2019 Summer Party?
Links on Head for Points may pay us an affiliate commission. A list of partners is here.
Thank you to everyone who came to our Summer Party on Monday at Renaissance St Pancras.
There were over 500 people in the room at one stage – twice as many as we have ever had before – and we were understandably nervous about what that would mean in terms of logistics, although the feedback we have had so far has been very positive.
With the outdoor patio it certainly didn't feel too crowded until we made everyone come back in for the raffle draw.  Here it was, empty, at the beginning of the night (click on any image to enlarge):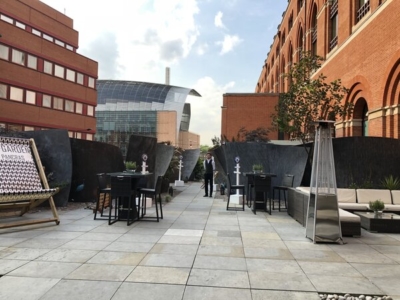 We need to thank Marriott Bonvoy for their generous support of the event. You will have met many of the Bonvoy and Renaissance staff during registration. If you were at our last Christmas party I think you will agree that the check-in process was a lot smoother this time round.
The space was beautifully decorated with a central bar adorned with floral arrangements generously funded by Bonvoy, two of which Rob and I took home at the end of the evening.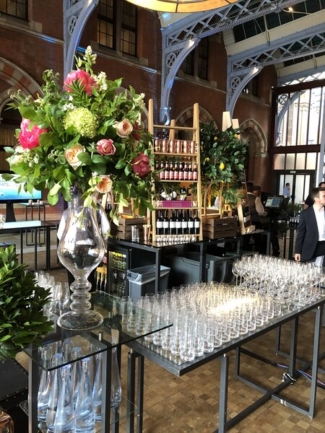 We also had Glen Roughead, an impressive acoustic-looping musician, playing: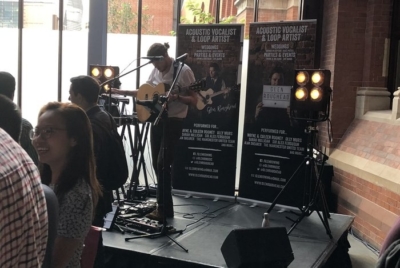 Here is a photo of Andrew, from Marriott Bonvoy, giving his short speech: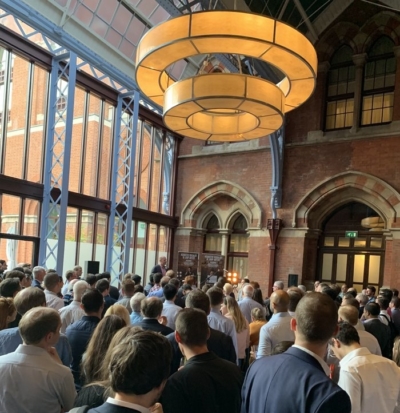 What we don't have is a really good photo showing all 500+ of you in the same shot, which would give a proper feel for the scale of the event.  It was a lot of people.  This is probably the best one: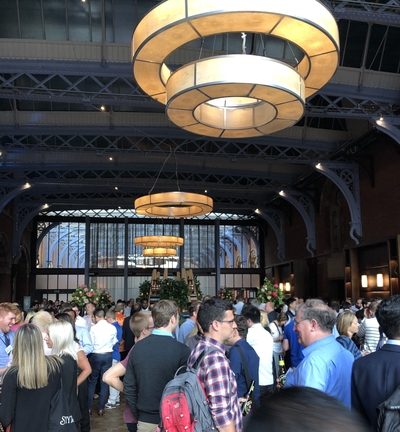 Towards the end Marriott Bonvoy provided some muffins and macarons, which seemed to be flying like hot (or cold) cakes.
I struggled to get any although I did manage to grab a few macarons when a second round was brought out …. reader Alex managed to get this photo before they were all snapped up: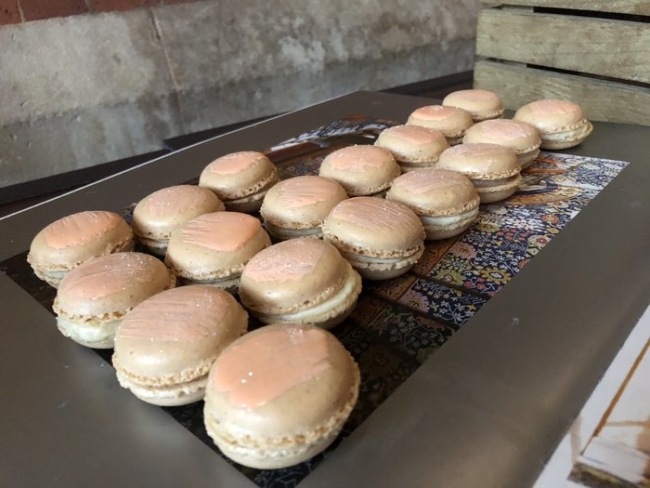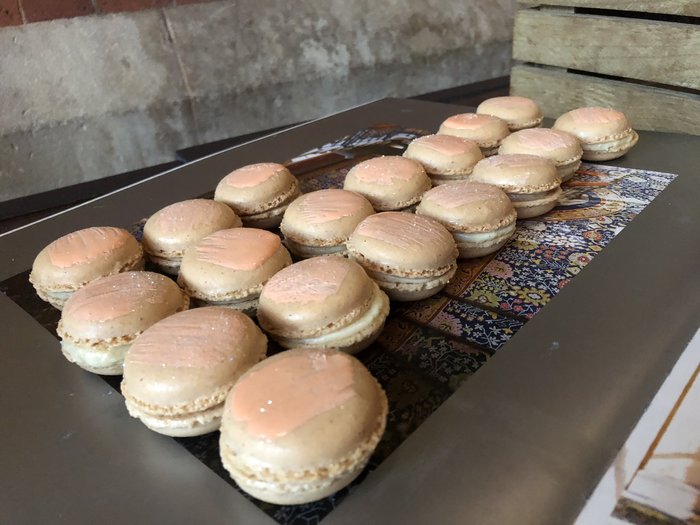 Here is Rob with a member of Head for Points commenting royalty: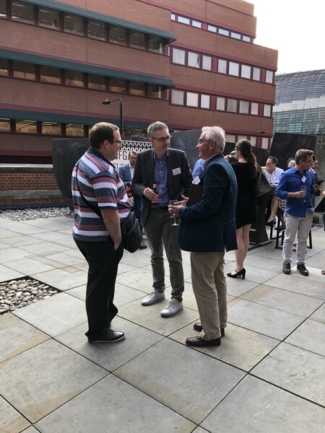 And Anika, with Jon from South African Airways: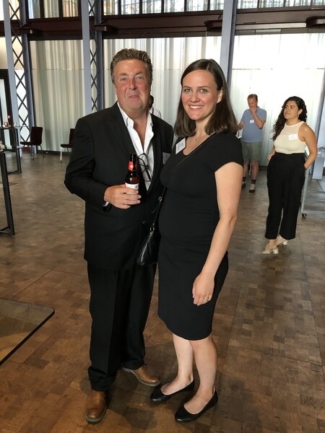 We decided to have a shorter raffle for this event, as is traditional for the Summer parties, although you can expect a longer one again at Christmas.  There were four prizes to be won, generously donated by various properties in the Marriott network:
A champagne afternoon tea at Renaissance St Pancras:
A stay at The Ritz-Carlton Herzliya, Israel:
A stay at The Ritz-Carlton Budapest:
A stay at Sheraton Mallorca Arabella Golf and Spa resort:
Congratulations to all the lucky winners and we hope you enjoy your prizes.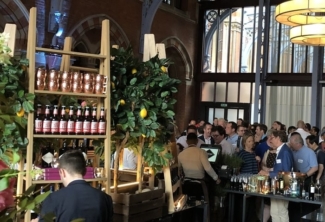 If you attended the party please check your email inbox today for a short survey. It is fewer than 10 questions long.  If you have a spare minute we would really appreciate it if you could complete it – we will read all of the comments and do our best to reflect the feedback next time.
Thank you again to everyone who came and made this event such a success, and especially to Marriott Bonvoy (Andrew, Elina, Nidhi, Lauren, Clara, Kate) and Emily and her team at the Renaissance.  See you all at Christmas.