Which routes have the most and least Avios reward flight availability in Club World and First?
Links on Head for Points may pay us an affiliate commission. A list of partners is here.
Here is something to strike up a debate for your Monday morning! Which British Airways routes have the most and least Avios availability in Club World business class and First Class?
A couple of weeks ago a reader asked me if I'd ever analysed British Airways Avios reward availability by route. I hadn't, but the email set me thinking and I thought I knew a man who could find out – Tim Rogers, who runs the fantastic Reward Flight Finder tool (rewardflightfinder.com).
(I should mention here that Tim has generously volunteered to sponsor the Head for Points reader dinner at Quo Vadis on 10th October, as a thank you for the support we've given his site. If you are coming along you'll be able to meet Tim on the night. We've upgraded the drinks budget thanks to his help!)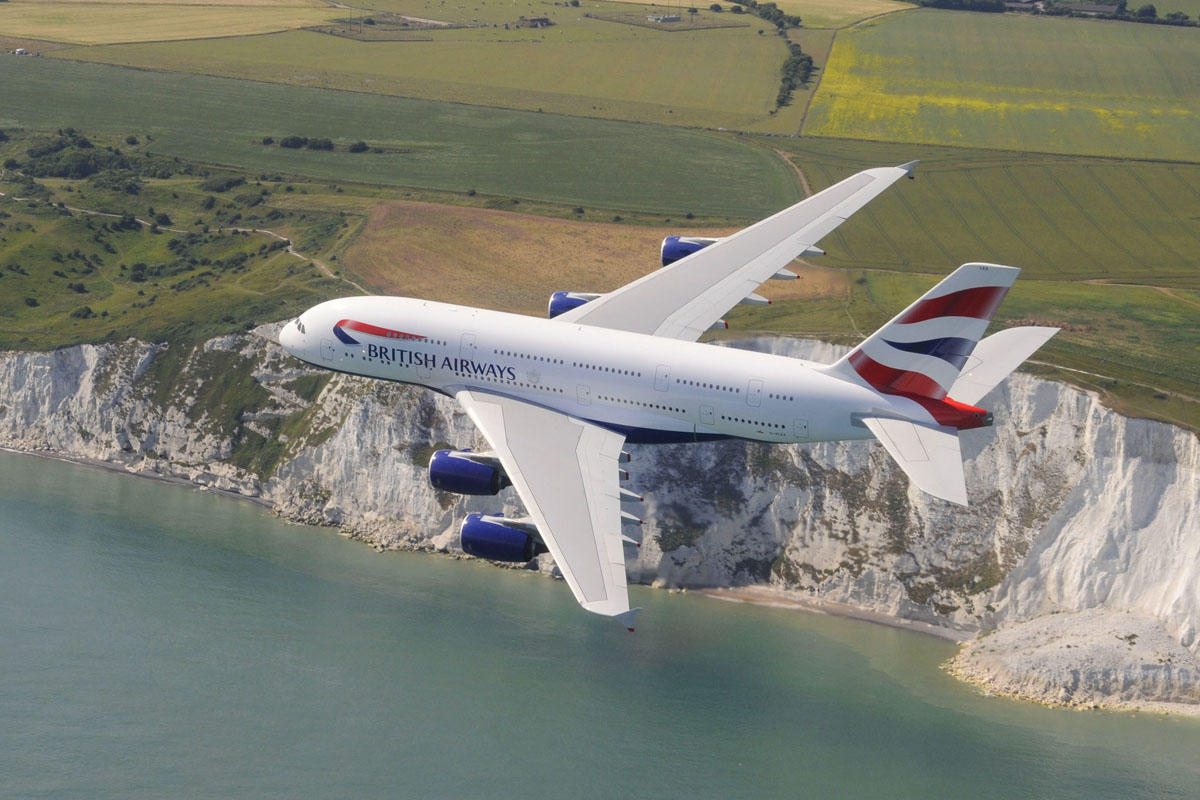 Tim pulled all of the Avios reward data on Reward Flight Finder and sent it over. I have taken the raw numbers and turned them into something easy to digest.
What you have below is very simple. It is a list of all British Airways long-haul destinations and the number of days (out of 355, the BA booking window) that you can get 2 x Club World or 2 x First Class seats for an Avios redemption FROM London.
I have run the results by volume and, separately, alphabetically. It is based on the position as of 10 days ago.
There are a few things to bear in mind when you look at these numbers:
BA guarantees 2 x Club World seats on every flight. If a route shows a very low number, it does NOT mean that seats were not released. It means that they were booked immediately, often the full 355 days in advance, and that this is a route where BA rarely releases more seats. (Remember that you can use rewardflightfinder.com to set up alerts so you are emailed when seats open up on your preferred route.)
This only looks at OUTBOUND seats from London. For low numbers, the situation is worse than it looks – if there are only 21 dates with two seats to Durban, for example, the chances of you finding two seats BACK from Durban when you want them are very low indeed.
The analysis takes no account of seasonality. There may be 140 days when you can fly to Dubai but 90 of them are in June, July and August when you probably don't want to go.
The analysis takes no account of short notice availability. Sydney, for example, is often easy to get at short notice – last Wednesday, for example, there was Club World space for last Friday but nothing else until April!
If a route has First Class, you cannot add together the number of dates with 2 x Club World and 2 x First Class. If there are 50 days with 2 x Club World and 20 days with 2 x First Class, there are NOT 70 days you could potentially travel with a flat bed. It is more likely to be just a little over 50 days.
Some of these routes do not run every day, so you wouldn't expect a big number in the first place.
We ran this analysis in September. Does the number of available seats change over the year?
Sydney is artificially low because it just looks at 'through flights' – there is marginally more space if you are willing to break your trip in Singapore
Remember that this analysis is based on two seats. Solo travellers have more choice, families less.
Here is the 1st version, ranked by Club World availability (out of 355 possible days):
| | | |
| --- | --- | --- |
| City | 2 x Business | 2 x First |
| Accra | 328 | 290 |
| Abuja | 320 | 244 |
| Doha | 310 | 47 |
| New York | 309 | 65 |
| Boston | 305 | 252 |
| Lagos | 300 | 185 |
| Bahrain | 283 | 49 |
| Washington | 278 | 15 |
| Riyadh | 270 | 23 |
| Moscow | 261 | 0 |
| Jeddah | 256 | 55 |
| Beijing | 234 | 99 |
| Tel Aviv | 231 | 87 |
| Shanghai | 229 | 153 |
| Philadelphia | 217 | 114 |
| Chicago | 211 | 47 |
| Montreal | 209 | |
| Toronto | 208 | 15 |
| Mumbai | 205 | 12 |
| Kuwait | 203 | 40 |
| Houston | 201 | 37 |
| Hyderabad | 200 | |
| Baltimore | 198 | |
| Chennai | 191 | |
| Atlanta | 188 | 34 |
| Beirut | 184 | |
| Austin | 182 | 130 |
| Seoul | 176 | |
| Los Angeles | 163 | 2 |
| Mexico City | 163 | 52 |
| Rio De Janeiro | 158 | |
| Amman | 157 | |
| Cairo | 157 | |
| Bengalaru | 154 | |
| Delhi | 153 | 24 |
| Abu Dhabi | 151 | 26 |
| Dallas | 149 | 58 |
| Denver | 148 | 95 |
| Nashville | 142 | 26 |
| Dubai | 140 | 15 |
| Nairobi | 138 | 103 |
| Islamabad | 133 | |
| Sao Paulo | 133 | 112 |
| Buenos Aires | 131 | |
| Miami | 125 | 33 |
| Las Vegas | 123 | 1 |
| Pittsburgh | 121 | |
| Johannesburg | 118 | 31 |
| Bermuda | 116 | 85 |
| New Orleans | 106 | |
| San Jose (CA) | 101 | |
| Barbados | 94 | 40 |
| Santiago | 90 | 23 |
| Kuala Lumpur | 89 | 19 |
| Seattle | 77 | 17 |
| Narita | 69 | |
| San Francisco | 69 | 0 |
| Tokyo | 69 | 37 |
| Singapore | 67 | 13 |
| Orlando | 64 | |
| Antigua | 62 | |
| Vancouver | 62 | 6 |
| Tampa | 56 | |
| Bangkok | 55 | |
| San Diego | 51 | 7 |
| Kingston | 47 | |
| Calgary | 46 | |
| Hong Kong | 44 | 4 |
| St Lucia | 43 | 9 |
| Nassau | 42 | |
| Grand Cayman | 41 | |
| Port of Spain | 33 | 9 |
| Punta Cana | 32 | |
| Charleston | 31 | |
| Osaka | 31 | |
| Turks and Caicos | 27 | |
| Phoenix | 23 | 4 |
| St Kitts | 23 | |
| Durban | 21 | |
| Cancun | 17 | |
| Mahe (Seychelles) | 17 | 0 |
| Sydney | 14 | 3 |
| Tobago | 11 | |
| Grenada | 9 | 0 |
| San Jose (C'Rica) | 9 | 3 |
| Mauritius | 7 | |
| Lima | 5 | |
| Muscat | 4 | 0 |
| Cape Town | 2 | 4 |
| Male | 0 | |
This is the second version, ranked alphabetically by city:
| | | |
| --- | --- | --- |
| City | 2 x Business | 2 x First |
| Abu Dhabi | 151 | 26 |
| Abuja | 320 | 244 |
| Accra | 328 | 290 |
| Amman | 157 | |
| Antigua | 62 | |
| Atlanta | 188 | 34 |
| Austin | 182 | 130 |
| Bahrain | 283 | 49 |
| Baltimore | 198 | |
| Bangkok | 55 | |
| Barbados | 94 | 40 |
| Beijing | 234 | 99 |
| Beirut | 184 | |
| Bengalaru | 154 | |
| Bermuda | 116 | 85 |
| Boston | 305 | 252 |
| Buenos Aires | 131 | |
| Cairo | 157 | |
| Calgary | 46 | |
| Cancun | 17 | |
| Cape Town | 2 | 4 |
| Charleston | 31 | |
| Chennai | 191 | |
| Chicago | 211 | 47 |
| Dallas | 149 | 58 |
| Delhi | 153 | 24 |
| Denver | 148 | 95 |
| Doha | 310 | 47 |
| Dubai | 140 | 15 |
| Durban | 21 | |
| Grand Cayman | 41 | |
| Grenada | 9 | 0 |
| Hong Kong | 44 | 4 |
| Houston | 201 | 37 |
| Hyderabad | 200 | |
| Islamabad | 133 | |
| Jeddah | 256 | 55 |
| Johannesburg | 118 | 31 |
| Kingston | 47 | |
| Kuala Lumpur | 89 | 19 |
| Kuwait | 203 | 40 |
| Lagos | 300 | 185 |
| Las Vegas | 123 | 1 |
| Lima | 5 | |
| Los Angeles | 163 | 2 |
| Mahe (Seychelles) | 17 | 0 |
| Male | 0 | |
| Mauritius | 7 | |
| Mexico City | 163 | 52 |
| Miami | 125 | 33 |
| Montreal | 209 | |
| Moscow | 261 | 0 |
| Mumbai | 205 | 12 |
| Muscat | 4 | 0 |
| Nairobi | 138 | 103 |
| Narita | 69 | |
| Nashville | 142 | 26 |
| Nassau | 42 | |
| New Orleans | 106 | |
| New York | 309 | 65 |
| Orlando | 64 | |
| Osaka | 31 | |
| Philadelphia | 217 | 114 |
| Phoenix | 23 | 4 |
| Pittsburgh | 121 | |
| Port of Spain | 33 | 9 |
| Punta Cana | 32 | |
| Rio De Janeiro | 158 | |
| Riyadh | 270 | 23 |
| San Diego | 51 | 7 |
| San Francisco | 69 | 0 |
| San Jose (CA) | 101 | |
| San Jose (C'Rica) | 9 | 3 |
| Santiago | 90 | 23 |
| Sao Paulo | 133 | 112 |
| Seattle | 77 | 17 |
| Seoul | 176 | |
| Shanghai | 229 | 153 |
| Singapore | 67 | 13 |
| St Kitts | 23 | |
| St Lucia | 43 | 9 |
| Sydney | 14 | 3 |
| Tampa | 56 | |
| Tel Aviv | 231 | 87 |
| Tobago | 11 | |
| Tokyo | 69 | 37 |
| Toronto | 208 | 15 |
| Turks and Caicos | 27 | |
| Vancouver | 62 | 6 |
| Washington | 278 | 15 |
(Want to earn more Avios? Click here to visit our home page for the latest articles on earning and spending your Avios points and click here to see how to earn more Avios from current offers and promotions.)