New lower fares launched on Heathrow Express – as new 'old' trains come into service
Links on Head for Points may pay us an affiliate commission. A list of partners is here.
Heathrow Express has launched a change to its pricing structure, aimed at attracting more leisure business.  This comes as the current train sets prepare to hit the scrap heap, to replaced with new 'old' rolling stock.
Heathrow Express has offered £5.50 fares at weekends and Bank Holidays for some time, as long as you booked well in advance.
£5.50 fares have now been rolled out for every day of the year in Express Class.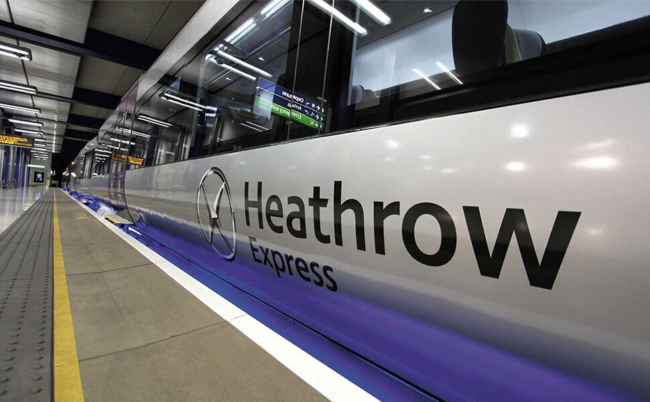 A new yield management system will price advanced purchase economy tickets in a series of bands:  £5.50, £7.50, £10.00, £12.50, £15.00 or £16.50.
A fixed number of one-way tickets, which will vary depending on how busy the service is expected to be, will be sold at the lowest price point.  When they are sold out, the price moves up a step.
Tickets are made available 24 weeks in advance of travel.  You do not need to book a specific train, just a particular day.
Children under 15 will continue to travel for free, which means a family of four could travel for just £11 one-way.
You will continue to earn Heathrow Rewards points on these tickets, at the rate of 1 per £1 spent, if you give your number during the booking process.  You CANNOT earn Avios – these are only available on 'full fare' tickets booked via heathrowexpress.com/avios.
This page of the HEx website explains how it works.
How is the pricing in reality?
Here are some examples to show you how the pricing drops away.  These are for travel on a Tuesday, priced up yesterday:
29th October £22 (standard fare)
5th November  £22 (standard fare)
12th November  £15
19th November  £15
26th November  £22 (standard fare)
10th December  £7.50
7th January  £7.50
21st January  £5.50
4th February  £5.50
18th February £5.50
The £5.50 fares are clearly there for midweek dates, albeit I had to look 10 weeks ahead to find one on a Tuesday.  If you've got your flights booked, of course, booking your Heathrow Express ticket so far ahead should not be an issue.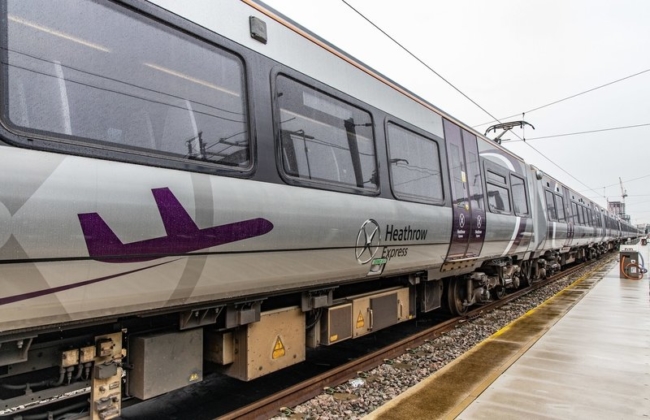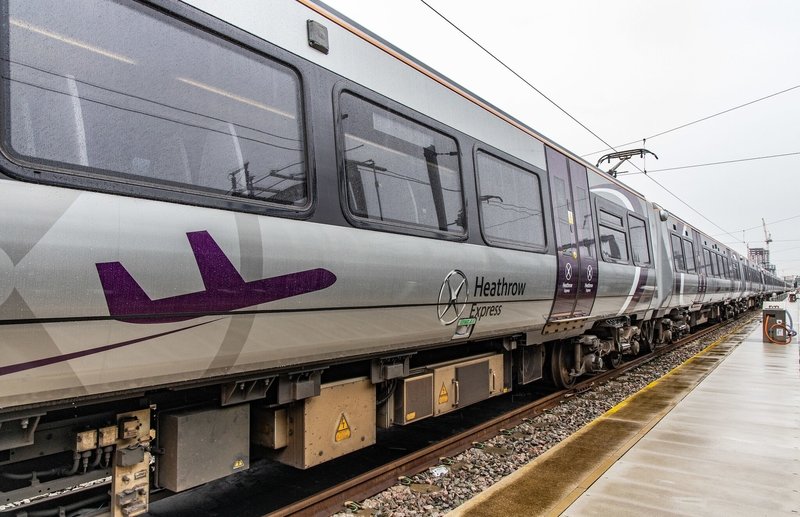 And new / old trains are coming very soon ….
The existing Heathrow Express rolling stock is about to be sent to the scrap heap.  Before we go into this, let me remind you what has happened behind the scenes at HEx in the past year.
Heathrow Express is owned by Heathrow Airport Ltd, and is an 'open access' rail service which pays to use parts of the National Rail network.  The spur and tunnel from the Great Western main line was paid for by the airport.
From its launch in 1998, Heathrow Airport has operated the service as well as owning it.  This changed last year.
Under a new deal:
Great Western Railway took over the operation of Heathrow Express – this took effect in August 2018 and will continue until 2028
Heathrow Airport retains ownership of the service
The existing train fleet of Class 332 rolling stock is to be scrapped
A fleet of refurbished Class 387 Electrostar trains is to be introduced
The actual switch to Great Western operation was virtually invisible.  The final stage of the switch will be very visible however – the refurbished Electrostar trains are due to come into operation in December.
These trains were built in 2015 to 2017 and became surplus to requirements due to delayed electrification projects and other rolling stock purchases.  Great Western has been slowly refurbishing them over the Summer with a new livery.
No-one seems to have seen inside one yet, with the exterior work being completed before the interiors were done.  The work is believed to include:
adding First Class seats
adding wi-fi
adding more luggage space
introducing on-board entertainment
First Class will be 2-1 which is a downgrade on the current 1-1 configuration: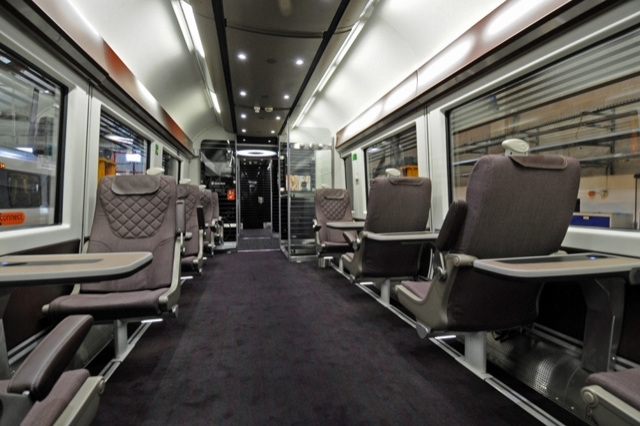 Whilst the existing rolling stock is in excellent condition internally, the trains need to go because their depot – at Old Oak Common – is required as part of the HS2 project.  The new fleet will be based at the Great Western depot in Reading.
Given the fares charged, we need to assume that Great Western is spending a substantial sum on the train refurbishments.  Heathrow Express trains are currently the 'smartest' in the UK – as they should be, given the price – and, even with £5.50 tickets now available every day, I doubt full fare passengers will be happy if the standard drops anywhere near that of a standard commuter train.
You can find out more about the new £5.50 advanced purchase tickets on their website here.