Miles & More shake-up announced – Lufthansa is copying British Airways Executive Club
Links on Head for Points may pay us an affiliate commission. A list of partners is here.
Lufthansa has announced a massive shake-up of how you earn status in its Miles & More loyalty scheme – so huge that it is giving 14 months notice to members.
Weirdly, it has decided to copy the British Airways Executive Club model!
In all seriousness, these changes are very positive. Importantly, they are also positive for British Airways Executive Club members. There had been rumours that Lufthansa was planning to move to a revenue-driven status programme, where the colour of your shiny card would be purely dependant on how much you spent. It has not done this – in fact, it has moved in the opposite direction. It is unlikely that British Airways would move to a revenue-driven model when its biggest European competitor has rejected the idea.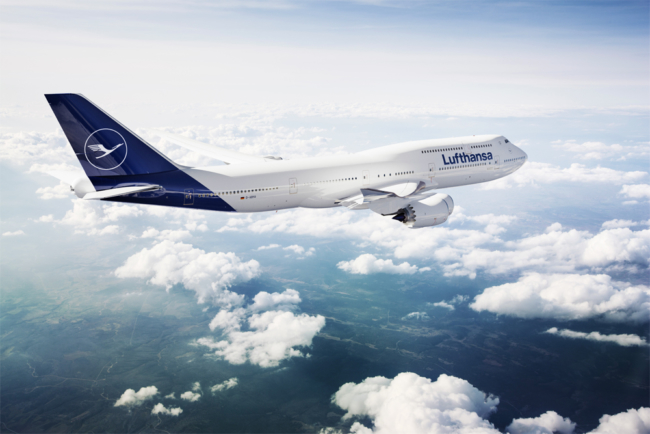 I am not planning to go through every tweak of the new programme. If you are an active Miles & More member, you will find full details on this page of the M&M website.
Here is a quick summary:
Redeemable miles
There are no changes to the way that you earn redeemable miles. The changes announced today only impact how you earn status in Miles & More. That said, the airline is known to be debating a move to some sort of revenue based redemption process in the medium term.
Say goodbye to …..
The following things will be abolished on 1st January 2021:
Status Stars
Status miles and HON Circle miles
JetFriends (children will be allowed to have standard Miles & More accounts – existing JetFriends accounts will be converted – and miles will not expire until they are 18)
SEN Premium Awards (a Gold card holder could book ANY seat for a 50% mileage premium, similar to BA's 'double Avios' rewards for Gold members)
'Two year' status period (status will now run for the balance of your current year plus all of the following year, just like BA)
Earning status from 2021
This is how the new scheme will work:
Short-haul flights will earn 5 status points in Economy and 10 in Business, one-way
Long-haul flights will earn 15 status points in Economy, 20 in Premium Economy, 50 in Business and 70 in First, one-way
I discuss their definition of 'long-haul' below.
This is what you will need for status:
Frequent Traveller / Silver – 160 status points
Senator / Gold – 480 status points
HON Circle – 1,500 status points
However, not all status points are equal. For Frequent Traveller and Senator, half of your status points need to be earned on 'qualifying' airlines which use Miles & More as their loyalty scheme. For HON Circle, ALL of your 1,500 status points need to come from 'qualifying' Miles & More airlines.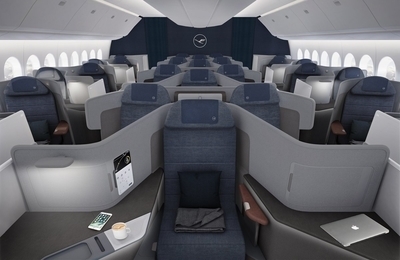 These are the airlines which count for 'qualifying' points:
Lufthansa
SWISS
Austrian Airlines
Brussels Airlines
Eurowings
LOT Polish Airlines
Croatia Airlines
Adria Airways
Luxair
Air Dolomiti
Additional benefits for heavy travellers
For very heavy travellers, there will be additional benefits (similar to what British Airways offers via 'Gold Guest List'):
Frequent Traveller – 'Mileage exchange' (not explained) at 200 qualifying points
Senator – 2 eVouchers at 700 qualifying points, 15000 award miles at 1000 qualifying points and a Frequent Traveller partner card at 1300 qualifying points
HON Circle Member – 2 eVouchers at 1800 qualifying points, 30000 award miles at 2100 qualifying points, 2 eVouchers at 2400 qualifying points, Frequent Traveller partner card at 2700 qualifying points, Senator partner card at 3000 qualifying points
For clarity, the new scheme applies to all flights taken from 1st January 2021, irrespective of when they were booked.
Lifetime status is also introduced:
Lifetime Frequent Traveller – 7,500 status points on 'qualifying' Miles & More airlines
Lifetime Senator – 10,000 status points on 'qualifying' Miles & More airlines AND 10 years of Senator status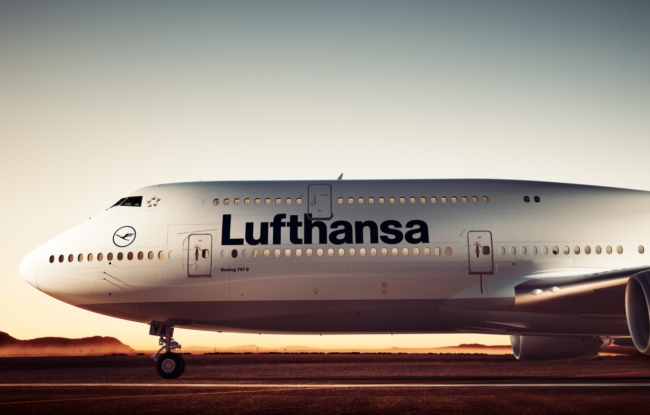 Let's compare this to British Airways Executive Club
It is spooky how similar this is to British Airways Executive Club:
BA Gold requires 1,500 tier points, and you earn 140 tier points for most business class flights (so 10 one-way flights needed)
Miles & More Senator will require 480 status points, and you earn 50 status points for business class flights (so 10 x one-way flights needed)
The key difference is that BA allows you to earn virtually all of your points on partner airlines. Yes, you need 4 x one-way BA flights to gain status, but nothing stops you earning 580 tier points on partners and then the final 20 from two return Economy flights on BA to Amsterdam. Lufthansa requires a Gold to earn half of their status points with 'qualifying' Miles & More partners.
There will be some fantastic status run opportunities here. Lufthansa is defining 'long haul' as a flight which crosses continents. A trip such as Cairo to Frankfurt to Dubai and back in Business Class would seem to earn 200 status points, for example.
Is this a good move by Lufthansa?
What is interesting is that Lufthansa is now running two types of loyalty programme within the same scheme.
Award miles – ie the miles you redeem for flights – will continue to be revenue based. The more you spend on your tickets, the more award miles you will earn. High spenders will get the most 'free' flights, irrespective of how many flights they take.
Status points – ie the points which determine the colour of your shiny card – are purely based on flights taken, irrespective of what you paid for them. Frequent flyers will get the best status benefits, irrespective of spend.
This is fine by me.
My biggest gripe with revenue based programmes is that they reward the wrong sort of behaviour and the wrong sort of people.
Let's look at two people.
Mr A works at Goldman Sachs. He frequently travels to New York in Business on €5,000 flexible tickets. He is forced to fly on Lufthansa due to a route deal done by his employer. His employer receives a 35% rebate at year-end if it hits a spending target with the airline.
Mr B runs his own small business. He frequently travels to New York in Business using €1,750 sale tickets. He is able to pick any airline he wants. He receives no end of year rebate from the airline.
Which of these travellers should be rewarded the most? Revenue based frequent flyer programmes reward Mr A, even though he has no choice over who he flies with, may have no personal loyalty to the airline and (due to the end of year rebate) generates lower net spend than his headline ticket purchases suggest. Mr B gets stuffed.
Points based frequent flyer programmes reward Mr B and Mr A equally. Mr B may spend less (although the end of year rebate to Mr A means the difference is smaller than it appears) but his loyalty is up for grabs on every flight.
Under the new Lufthansa system, Mr A will continue to be wallowing in Miles & More miles. However, Mr B now has an equal opportunity to earn a Senator (Gold) card if he takes the same number of business class flights. This makes sense, at least to me.
To find out more …..
As I said initially, there is a lot going on here. Whilst some information is not clear, I think that most Miles & More members will be happy with these changes.
It also sends a warning to British Airways. If they attempt to add a minimum spend threshold to the Executive Club, people who fly on cheaper Business Class tickets may defect to Lufthansa Group and continuing to earn Gold status with five annual return trips, irrespective of ticket cost.
You can find out more on the Miles & More website here.
PS. In case you missed it, take a look at our recent article on my top 10 reasons to apply for the UK Miles & More Diners Club and Mastercard credit card.